Release Date: June 29th 2023
FFO: Obituary, Alice in Chains, Pantera
Location: Houston, Texas
Short Bio: Bullethead is a crushing trio that performs heavy headbanger tunes taking influences from many different places. This fresh new band out of the Montgomery/Houston area delivers a raw high energy performance that you will remember. Started at the end of 2021, Bullethead has already made a name for themselves, playing on Houston's best stages as well as bringing the mosh pits wherever they go.
Check them out on YouTube!
Follow them on Spotify and add them to your playlists!
Also available on Apple!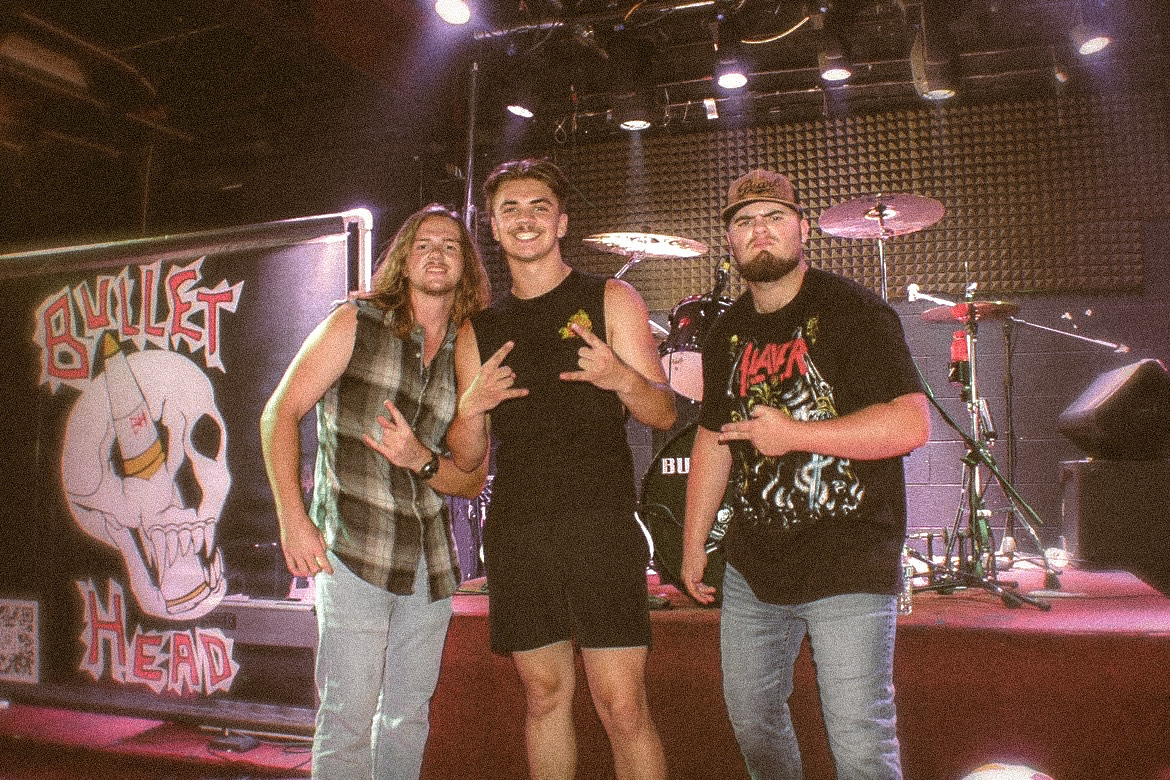 Follow the band at these links:
https://www.instagram.com/bulletheadnoise/
https://www.facebook.com/bulletheadnoise
https://www.youtube.com/channel/UCYWxhHNdOzQJYZhLQqSNDqw
https://music.apple.com/us/artist/bullethead/1610478167
https://soundcloud.com/user-910700418
https://music.amazon.com/artists/B0016OZOG4/bullethead