Release Date: 16/6/2023
FFO: 1st & early 2nd wave Black Metal, Hard Psych Rock and Doom.
Location: NORWAY
 Short Bio: Created by one man from the its earliest incarnations in 1992 (under many names) and shifting to FURZE in 1998. BLACK PSYCH METAL has always been the main path way for FURZE.  Perhaps needless say - FURZE stands against the increasing commercialism which the metal scene in general has dulled itself into thru recent decades of stereotypical releases/productions...  Encompassing a groovy,  gloom of horror at both fast, fluid, slow or mid paced velocity. FURZE seems to be immortal at creating atmospheres of catchy obscurity and trance like unholiness  . The purpose is also to dig into the psych and release the best possible creations of the ultimate eerie magic. Reaper's own Analog REEL MAZECKRA recording studio provide DIY spirit per see and is constantly being upgraded and victim of vile experimentation. The code  to understand the kind of metal music which FURZE creates is that it is unique, old school and balances ultimately within the psych between the necromania and progression.  If you consider yourself to possess an internal magnet to the above mentioned explained atmospheres - and thereof the music to bang your head to: Look no further - you might have found a dark well of (more material than) 8 full length dark psych metal albums to dig into...
The band has released 8 albums (and more) on  Agonia, Candlelight, Apocalyptic Empire, Fysisk Format, Fresh Tea and Reaper's own label Polytriad Fingerprints which also have licensed out all albums since their 4th onwards. FURZE have only played live 3 times during 25 years of existence, then with members from DEATHHAMMER, OBLITERATION/AURA NOIR and KOLDBRANN/DJEVEL. Woe J Reaper then handled all guitars. Now focus is on albums again...
Check them out on YouTube!
Support the artist on Bandcamp!
Follow on Spotify and add to your playlists!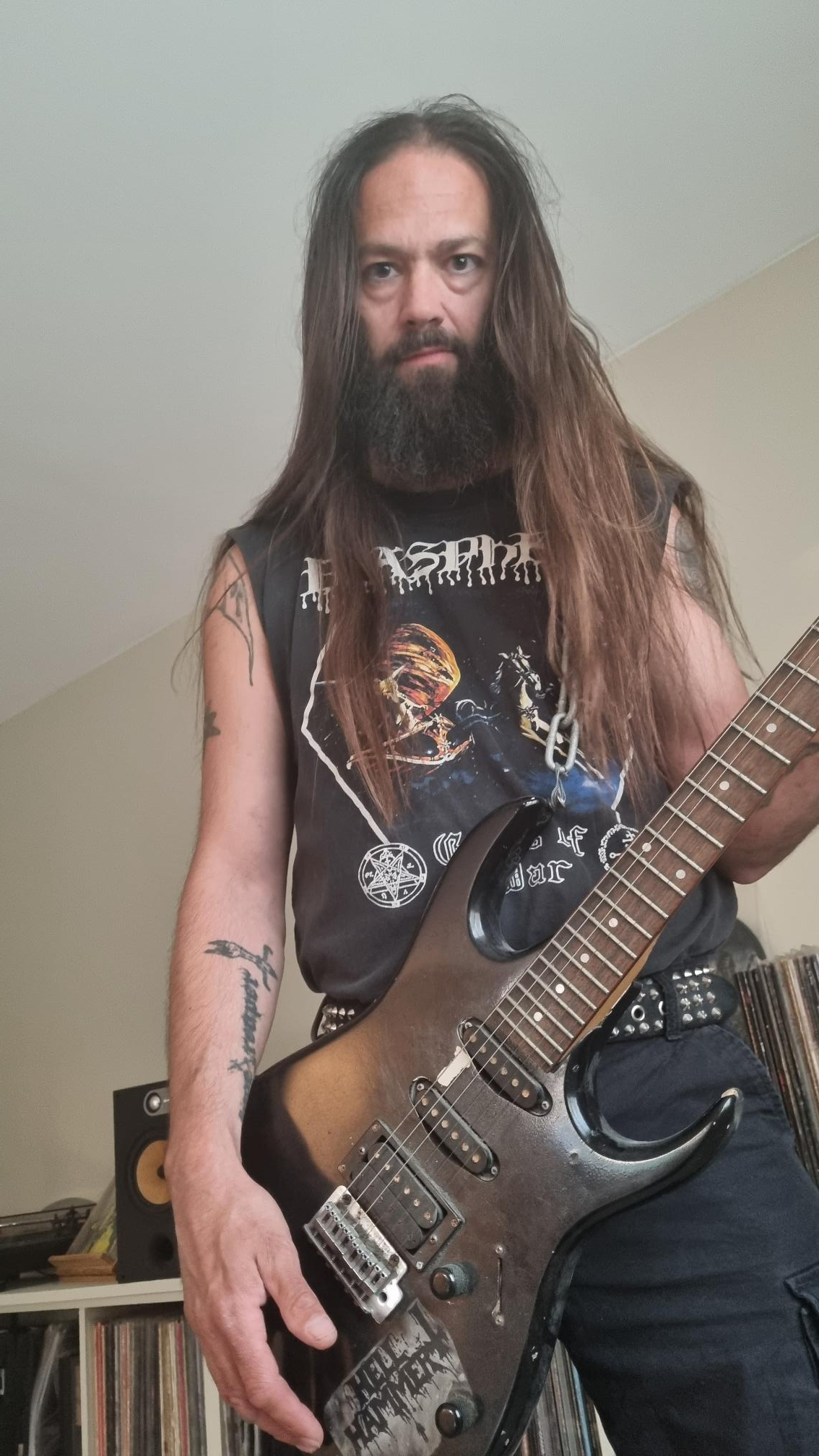 Follow the artist at these links:
https://www.facebook.com/Furzebook/
https://furze.bandcamp.com/album/black-psych-tormentor
https://www.instagram.com/furzeofficial/