Release Date: 06/09/2023
FFO: Morbid Angel, Death, In Flames
Location: Rochester NY
Short Bio: Order of the Dead formed in 2009 in Rochester NY USA and is a mix of death metal and thrash riffs, with lots of twin guitar harmonies and black metal scribble riffs, and a focus on really strong song arrangements. The vocals are death metal style, but intelligible like harsher modern thrash bands, and the lyrics are intelligent. Travis from Cattle Decapitation called it "Riff City", which is honestly the best description. Former members of Kalibas, Paths of Possession, Agiel, Nokturnal Hellstorm, Brutal Truth, Kill the Client, Ancalagon, to name a few.
Check them out on YouTube!
Check them out on Spotify and add them to your playlists! 
Support them on Bandcamp!
Vocals - Bill Lander
Drums - Joe Lionti Jr
Bass - John Malone
Guitar - Earl Treese Jr
Guitar - Jody Roberts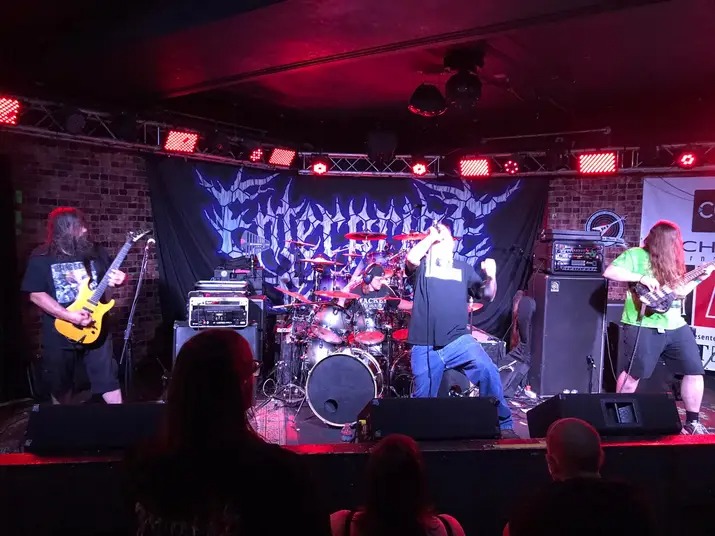 Follow the band at these links:
Facebook: https://www.facebook.com/OrderoftheDead
Instagram: https://www.instagram.com/orderofthedead/
Spotify: https://open.spotify.com/artist/4GtmwFnkPBqtrua3NghDe7
Bandcamp: https://orderofthedead322.bandcamp.com/music
Youtube: https://www.youtube.com/@orderofthedead1500