Release Date: 06/10/2023
FFO: Motionless in White, Rammstein, NIN
Location: Asunción - Paraguay
Short Bio: Hailing from Paraguay, Noisecide fronted by the talented duo Danicide and Atarix emerges as a rising force in the metal scene. This band is captivating listeners with their unique sound and style, transcending boundaries and defying expectations. Inspired by technology, life, and the future, Noisecide crafts music that ignites connections, inspiration, and motivation worldwide.
Driven by a relentless desire to push boundaries, Noisecide fearlessly blends elements from diverse genres, creating a dynamic and well-rounded sonic experience. Their music is an amalgamation of influences, resulting in an eclectic fusion that captivates the senses. With each release, Noisecide invites listeners into an unfiltered realm, embracing raw authenticity and an immersive approach.
Check out the video!
Follow the band on Spotify and add them to your playlists!
Also check them out on bandcamp!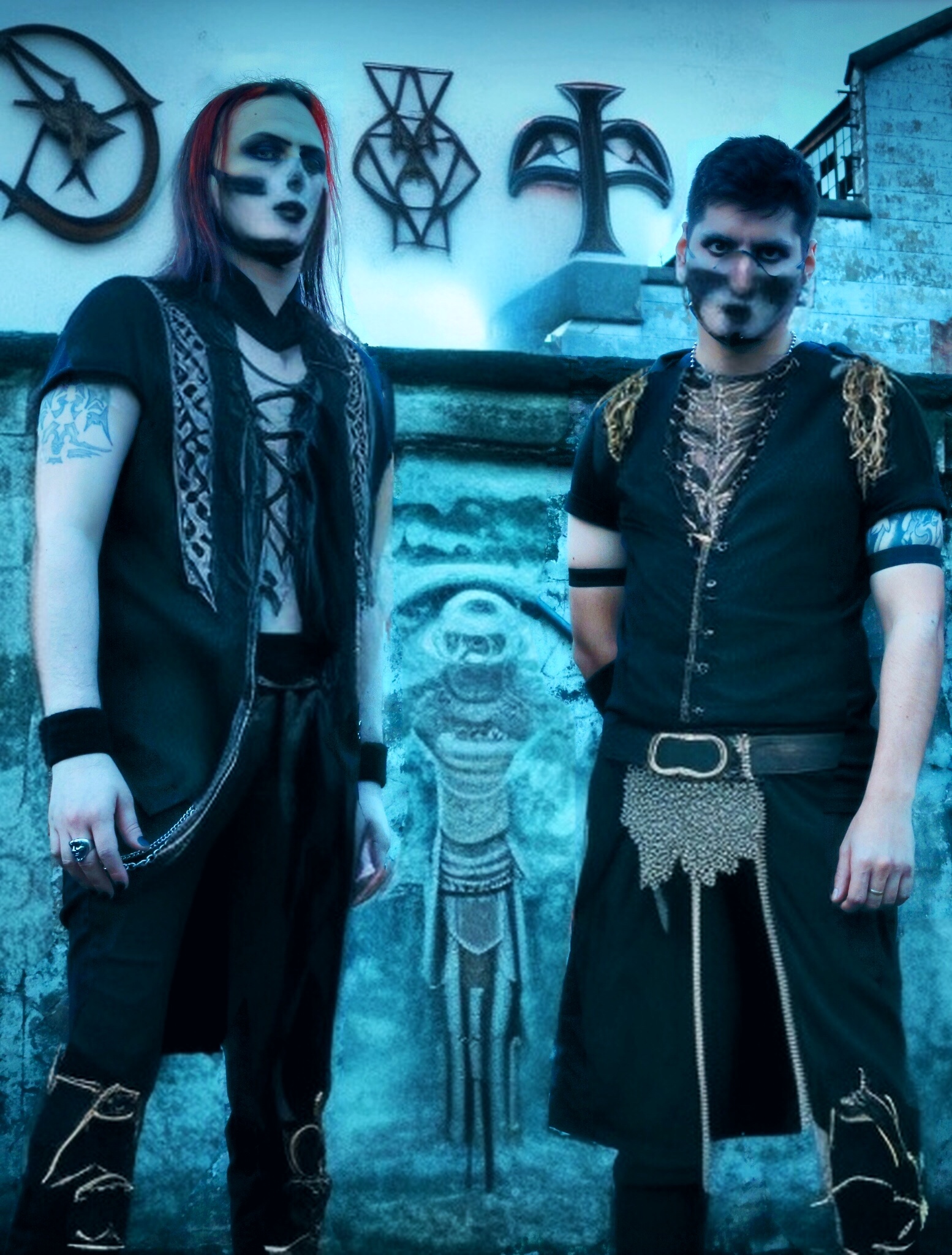 Noisecide Unveils "Wasted Years": A Captivating Journey of Emotions and Sonic Power
Asunción-06/10/2023 Noisecide, the boundary-pushing industrial metal band, is set to release their highly anticipated single, "Wasted Years." This compelling musical creation, influenced by EDM and alternative metal, takes listeners on a visceral exploration of darkness, hope, and the resilience of the human spirit.
With introspective lyrics that resonate deeply, "Wasted Years" delves into the depths of the human psyche. The haunting verses reveal a world consumed by confusion and fear, while the chorus breaks through the darkness, urging listeners to break free from their confines and embrace the possibility of redemption.
The song's powerful pre-chorus reflects the urgency to escape and confront the truth face-to-face. It's a call to hold on, to find strength within, and defy the odds. The chorus, driven by gritty guitars and electrifying synths, catapults listeners into the middle of nowhere, surrounded by the darkest night. Breaking stones to reach the light of hope becomes a last-ditch effort, an unwavering determination not to waste time or opportunities.
Noisecide's signature blend of aggressive guitar riffs, pulsating electronic elements, and soaring vocal melodies creates an immersive sonic experience. Drawing inspiration from influential bands like Motionless In White, Rammstein, NIN, Marilyn Manson, and Linkin Park, Noisecide effortlessly weaves together genres, pushing the boundaries of industrial metal.
"Wasted Years" showcases the band's evolution and their unrelenting commitment to sonic exploration. With its rich and layered soundscapes, dynamic shifts, and emotionally charged performances, this track is set to captivate fans and newcomers alike.
Noisecide invites fans to join them on this journey, as they unleash "Wasted Years" on 06/10/2023. This release marks a significant milestone in the band's career, reflecting their growth, maturity, and fearless pursuit of artistic expression.
For more information, interviews, or media inquiries, please contact:
Danicide
noisecide@gmail.com
Follow the band at these links:
Official: https://www.noisecide.com
Instagram: https://www.instagram.com/noisecide
YouTube: https://www.youtube.com/c/noisecide
Twitter: https://www.twitter.com/noisecide
Spotify: https://open.spotify.com/artist/3NEz4M6UQ1F4cVGDpGfeWu
Bandcamp: https://noisecide.bandcamp.com