Release Date: December 29, 2021
FFO: Toxic Holocaust, Midnight, Black Death
Warrior Within are a thrash and speed metal band hailing from the Sunshine Coast in Queensland, Australia. Warrior Within are working hard to unleash their pummeling and vicious brand of metal upon Australia, and the world at large.
Comprised of Scott MacIntyre on vocals, brother duo of Tass Hadoulis on guitars and Toli Hadoulis on bass & Tom Johnson on drums. Warrior Within have been brutalizing crowds with their energetic live shows all over Queensland, but now have their sites firmly set on conquering Australia, and then the world. Warrior Within are making heads bang near you because they love it.
Stream the music at these links:
https://music.warriorwithinband.com/strongerthandeathtimeremastermix
https://music.warriorwithinband.com/link/fr64dc
Check out the video!
Check them out on Spotify and add them to your playlists!
Credits:
Art – Alvaro Valverde –Spain
Mixing/Mastering – Silent Underground Studios – Dan Waldmann
Videography –Tass & Toli Hadoulis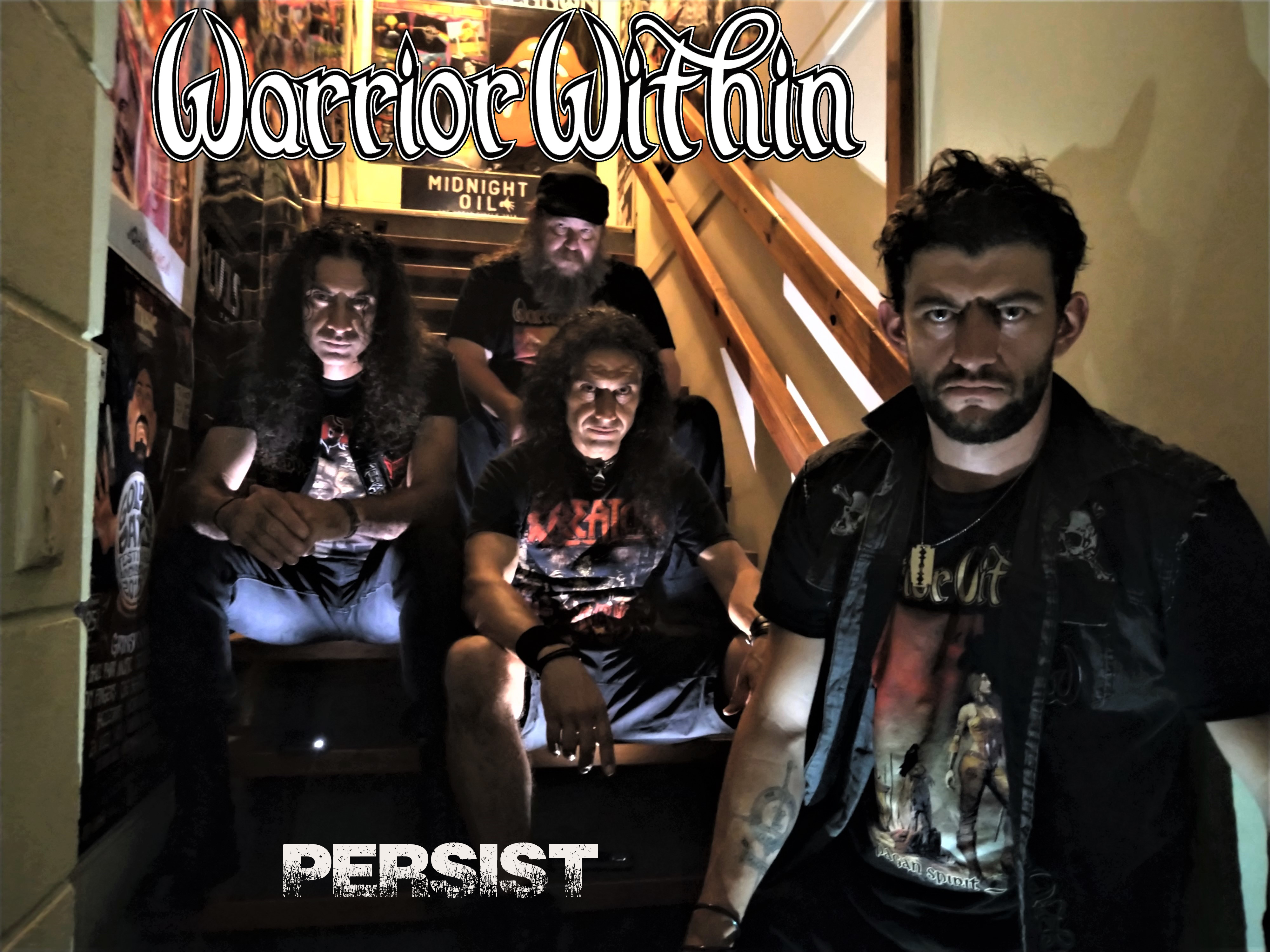 Warrior Within are:
Scott Macintyre - Vocals
Tass Hadoulis – Guitars
Toli Hadoulis – Bass
Tom Johnson – Drums
Craig Macintyre – former Drummer featured in Persist
Follow the band at these links:
https://open.spotify.com/artist/434fipwknYMU56e2LlX7jW
https://www.instagram.com/warriorwithinband/
https://www.facebook.com/WarriorWithin.thrash.metal.band
https://warriorwithin.bandcamp.com/merch