Gravehuffer Joins The Zach Moonshine Show For A Q&A About Switching Record Labels And Stuffing Pipelines!
Gravehuffer joins The Zach Moonshine Show to talk about moving from Bluntface Records to Noslip Records and stuffing the pipeline full of goodies to come! This episode features new music from Hazzerd, Spillage, Grouch & The Brainstorm, Dust Prophet, Create A Kill and Antioch! We also announce the winners for the third week in a row of the battle of the bands Inhuman Atrocities! She Wants The D Pad is a no show and no one knows what happened to him?
Track List
1 Run To The Hills - Iron Maiden
2 Manitou - Venom
3 Indians - Anthrax
4 The Zach Moonshine Show Intro Speech talking shit about Black Friday, eating turkeys and more!
5 The Tendencies of a Madman, Misleading Evil (Instrumental) - Hazzerd
6 Rough Grooved Surface - Spillage
7 Bullshitting On Air giving props to Spillage and Hazzerd and Noslip!
8 The Closing Line, Feeling Just Fine - Grouch & The Brainstorm
9 Bullshitting On Air giving props to Ben from Grouch & The Brainstorm and the battle winners this again 3 weeks in a row Inhuman Atrocities!
10 Mother Putridity, Benthic Depths, Miscarriage (the black dahlia murder cover) - Inhuman Atrocities
11 The Big Lie - Dust Prophet
12 Space Man - Motherslug
13 Gravehuffer Interview featuring Death Caprice, Powers That Be, Destroyer Of Worlds, Into The Crypts Of Rays (Celtic Frost Cover)
14 Howls Of Iniquity - Necrotion
15 Praise the Beast - Create A Kill
16 Savage Land - GRUESOME
17 Return of the Warlock - Antioch
Listen to the full podcast below!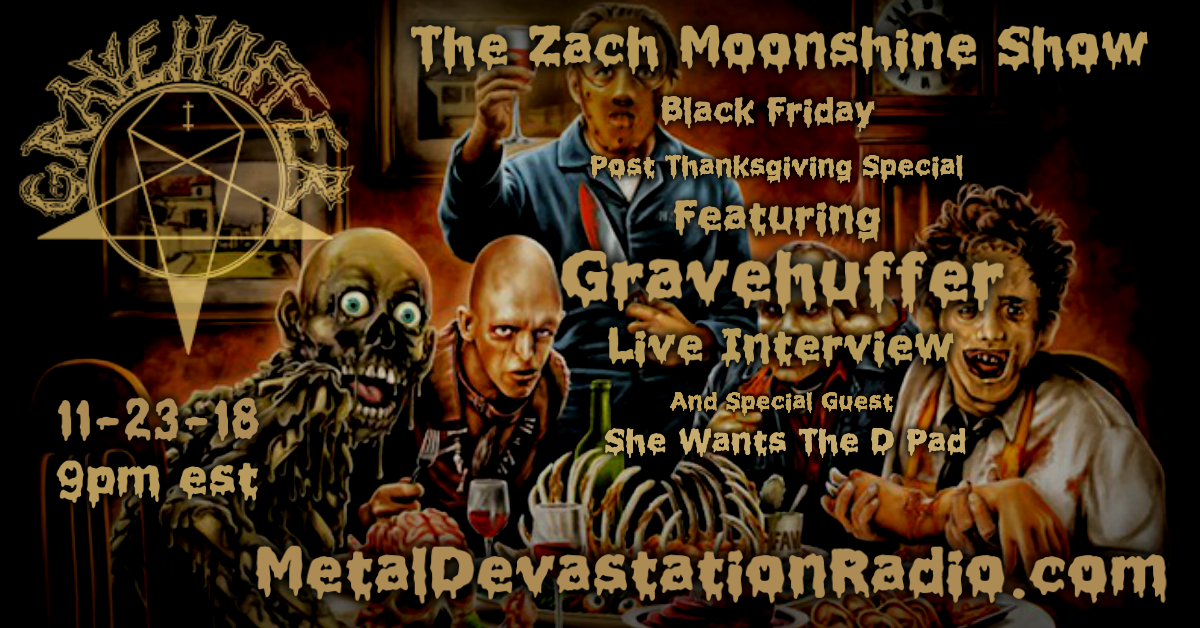 Listen to the interview isolated below!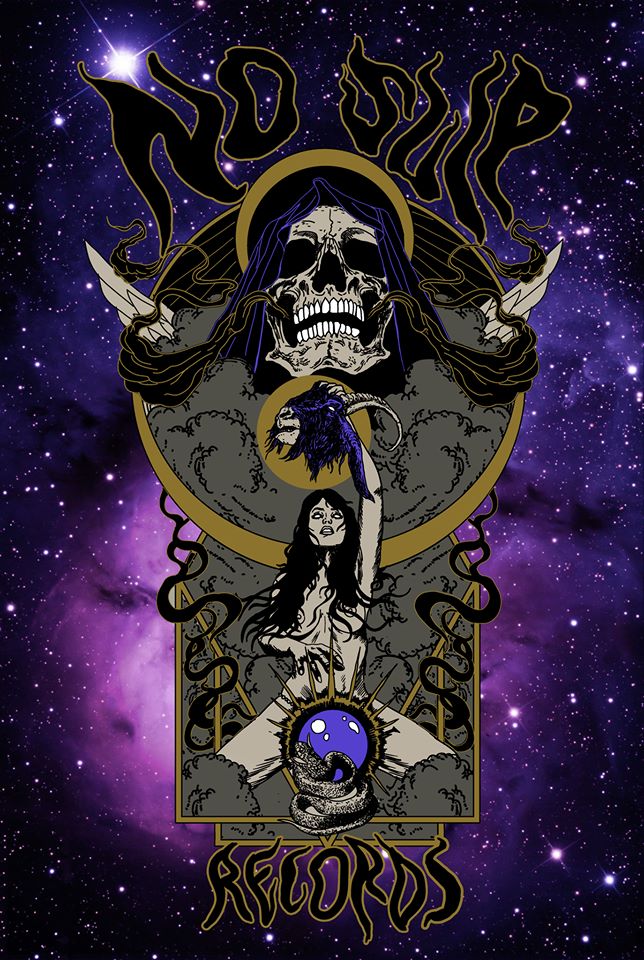 Check em out on Bandcamp!