Shroud Of Bereavement - A Beautiful Winter - Reviewed By metal-integral ! Check it out here at this link: http://www.metal-integral.com/chronique.do?chronique_ID=8368&groupe=shroud-of-bereavement&album=a-beautiful-winter
In 1995, a guitarist from New Hampshire, Dan ROBINSON, founded SHROUD OF BEREAVEMENT in order to follow in the footsteps of the pioneering Doom Death Metal bands PARADISE LOST and MY DYING BRIDE. Over time, this project aggregated other influences (including the Gothic Doom Death at the THEATRE OF TRAGEDY) and developed a credible and professional approach to arrangements from the world of scholarly, so-called classical music. Despite a formation date close to historical sources, it must be admitted that the discography of SHROUD OF BEREAVEMENT remains puny: a demo in 1999, a single of a single title (more than thirteen minutes on the clock!), a two-track EP in 2021, a compilation in 2005 and finally a first album in its own right in 2007: Alone Beside Her.
Fifteen years after this first album, his successor finally appears. Apart from an ultra confidential three-track EP at the end of 2012, SHROUD OF BEREAVEMENT had hardly exposed its artistic vision since this first album. Also, A Beautiful Winter is a micro-event in the microcosm of Doom Death Metal. From microphone to microphone could have resulted in negligible. However, SHROUD OF BEREAVEMENT thwarts the predictions by proposing a work that is both compatible with the canons of the subgenre and carries valuable particularities.
If we stick to the fundamental parameters of Doom Death Metal, it is necessary to note in the first place that four compositions out of a total of seven display very substantial durations (between almost eight minutes and more than a quarter of an hour) which allow both the sinuous and haunting development of rhythmic or melodic themes, as well as the multiplication, very progressive in the arrangement, of contrasting sequences. That said, even compositions with shorter and classical durations know this virtuous combination between basic elements (slow tempos pesamment marked by an intractable drums, lead riffs, cavernous vocals) and atmospheres, abundant arrangements. Such a device certainly ensures the heavy and monolithic severity, specific to Doom Death, but allows to preserve a dynamic dramatic animation.
Another inherent quality of this album, we must highlight the quality of the instrumental arrangements of the classical type (piano, cello, violin) which, for once, are not played on the synth, but sound in a credible and controlled way. Strong counterpoints to cavernous and rumbling vocals, the lines of male and female singing are very credible and solid, each vocal dimension (extreme / clear register, masculine / feminine) being complementary to its neighbors.
On the guitaristic level, I have already mentioned the practice of releasing cinder blocks, in the form of hostile and massive riffs. It remains to salute the quality of the acoustic parts and, above all, that of the solos, always very built on the melodic level, combining wonderfully a proven technicality and a sense of emotion never denied.
In the middle of a scorching summer, SHROUD OF BEREAVEMENT delivers an album that is both dependent on the beginnings of Doom Death and refreshing with an ambitious approach and personal enough not to fall into the exercise of retrograde style. - metal-integral
Release Date: July 25, 2022
FFO: My Dying Bride, Shape Of Despair, Theatre Of Tragedy 
Location: New Hampshire, USA
Short Bio:. A darkened musical vision created in 1995 by founding member Dan Robinson incorporating neo - classical elements such as piano, violin, cello, acoustic guitar, and female vocals layered with modern death, doom, and progressive metal. 
Support the and directly on Bandcamp!
Also available on Apple!
https://music.apple.com/us/album/a-beautiful-winter/1627513944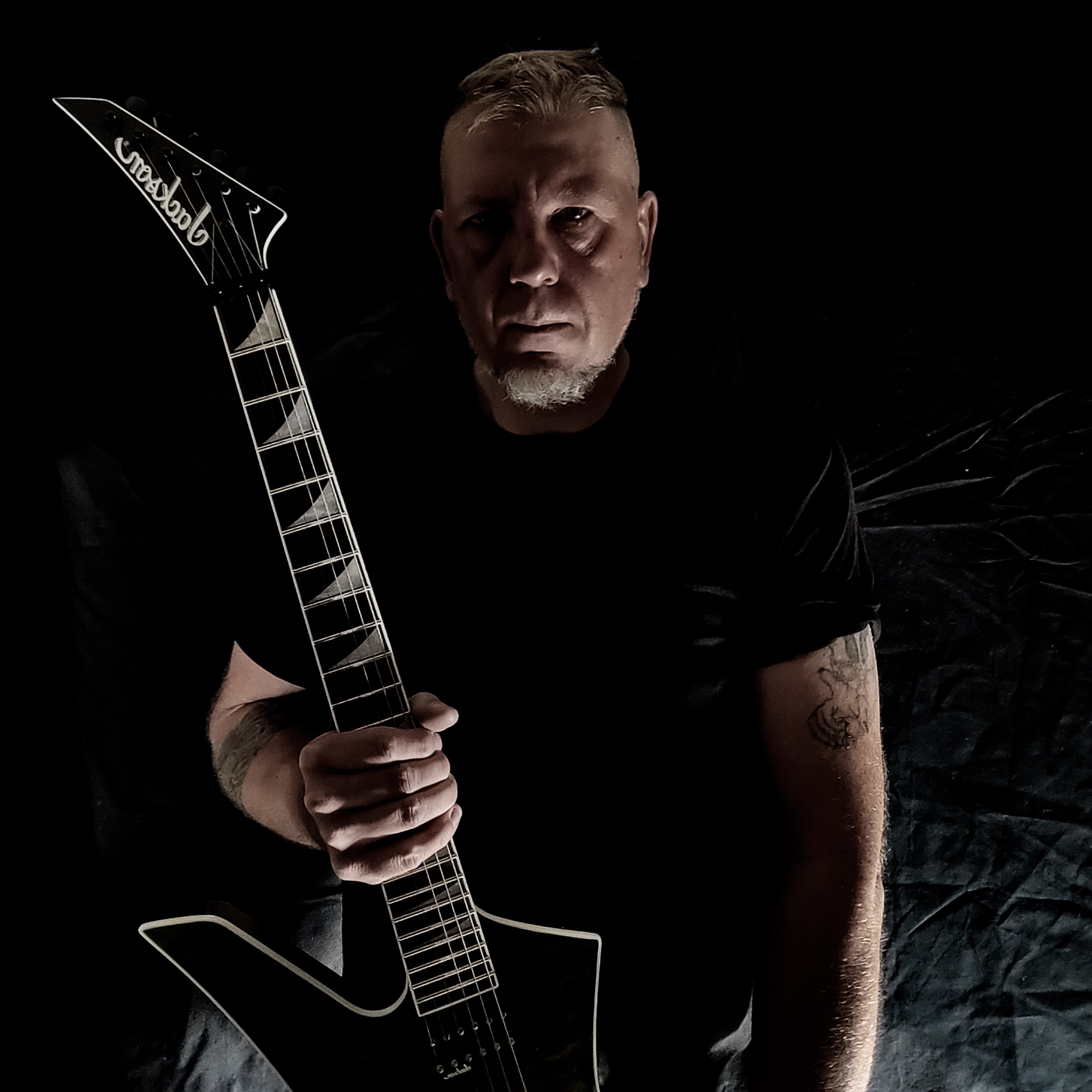 Follow the band at these links:
https://www.facebook.com/DanOfSob
https://music.apple.com/us/album/a-beautiful-winter/1627513944
https://shroudofbereavement.com/
https://shroudofbereavement.bandcamp.com/
https://www.youtube.com/channel/UCrsdYxbhNJYJJ8aXZnCjMkQ/featured