Kings Of Other Wings - Phoenix Rising - Reviewed By Metal Digest ! Check it out here at this link: https://metal-digest.com/2022/03/01/kings-of-other-wings-phoenix-rising/
A lot of bands start out as cover bands, hell, it's a good way to get used to the transition from being a bedroom guitarist and into one who able to play and cooperate with others (if you know, you know). One such band who began their career like this are Kings of Other Wings (KoOW) as the Australians stepped out of the wings of being a Black Sabbath cover band and into the realms of playing their own material as they release their debut album 'Phoenix Rising'.
                It would seem that KoOW have learned a thing or two from the bars and trenches of being a cover band and that's how to write a song because 'Phoenix Rising' is contains quite a lot of cool riffs and rhythms. But if you're expecting a Black Sabbath sound because of their past, then you'll be sorely mistaken, tracks such as 'Broken Trust', 'Dyson Sphere' and 'The Old Man an His Guitar' have the heavy metal sound that would appeal to fans of the accessible end of Metallica scale and that isn't a bad place to be. Furthermore, there is also a touch of the progressive here that'll draw in fans of early 10's Mastodon with some really gritty bass playing as vocalist Tj does his best to swing between the vocals of James Hetfield and Troy Sanders.

                There is some work to do here though as KoOW are lacking a little bit of an identity, one that I'm sure they will find soon enough, but all in all, 'Phoenix Rising' is an enjoyable release and something for the band to grow from. - Metal Digest
Release Date: January 20, 2022
FFO: Black Sabbath, Metallica, Mastodon 
Location: Melbourne, Australia 
Kings Of Other Wings was born out of a Black Sabbath cover band when the four members began writing some original material. The band got together writing new material and rehearsing to prepare for recording some of the songs at Hellfire Studios in 2017. More recordings were added in 2019. Then just as the band were ready for gigs in the Melbourne metal scene, covid hit after they were only able to do a single live show. With live shows not happening they focused upon completing the album, often remotely or in the studio as lockdowns would allow. Joel Taylor of the Black Lodge Recording Studio, Brunswick East worked with the band to complete the recording and did a killer job mixing and mastering the album, ready for release in January of 2022. They had one live online performance at Singing Bird Studios in May of 2020 but apart from that they have not played live since.  Now that the lockdowns have eased in Melbourne the band hope to promote the album through live shows and have also begun writing new material for a follow up album.
Check out these videos!
Check them out on Spotify and add them to your playlists!
Check them out on Apple!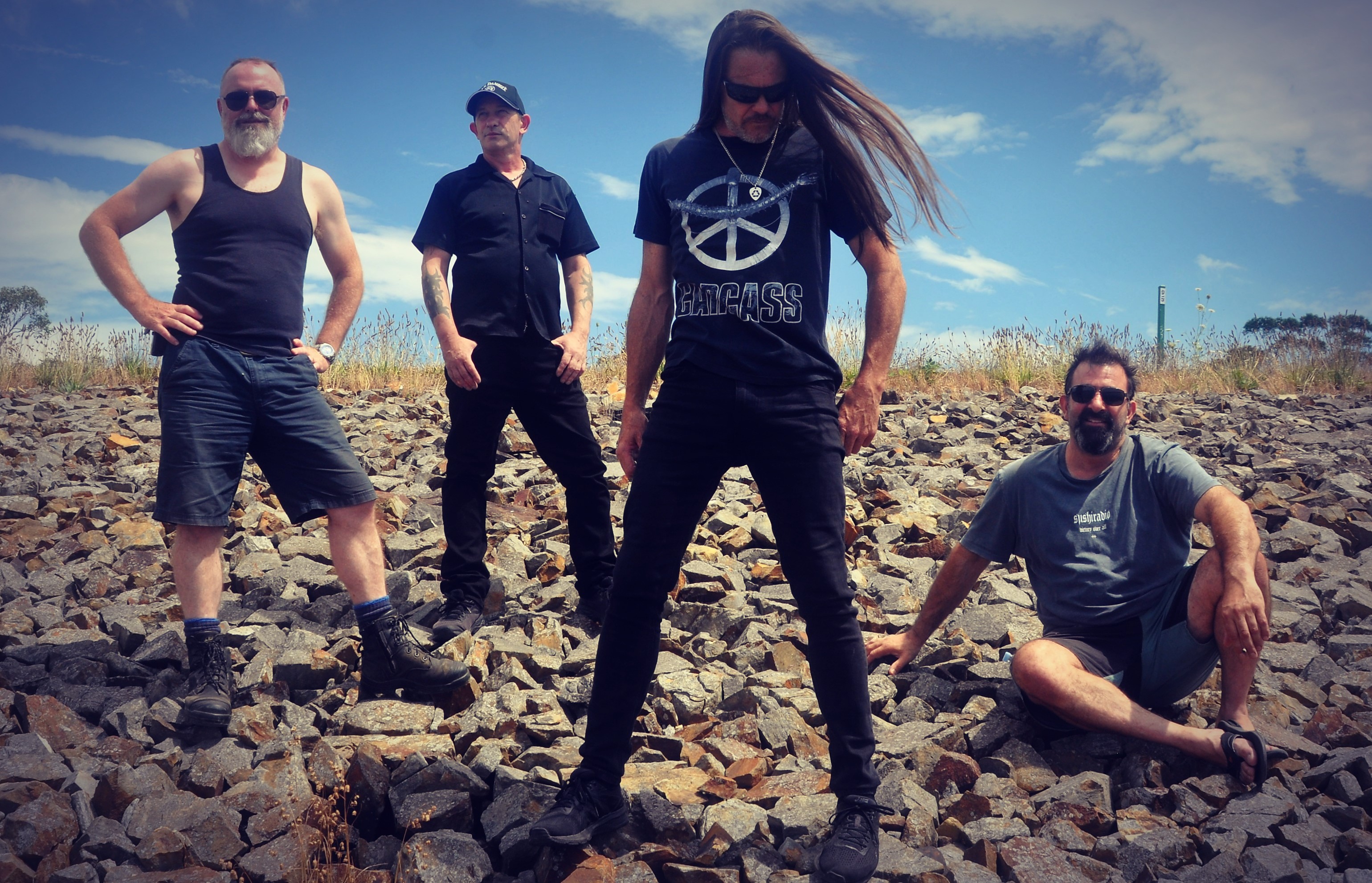 Kings Of Other Wings are: 
 
TJ: Vocals, Bass guitar
Mark: Lead Guitar
Simon: Lead Guitar
Paul "Shirty": Drums
Follow the band at these links:
https://www.youtube.com/user/ttjj666
https://kingsofotherwings.hearnow.com/
https://music.apple.com/us/album/phoenix-rising/1603551419
https://www.instagram.com/kingsofotherwings/