'Hanz Krypt' joins The Zach Moonshine Show to to talk about the new release 'Tales From The Krypt'! We take questions from our live audience and play new music from the band! We also play new releases from Darkthrone, Cirith Ungol, Trouble, MOTÖRHEAD, En Minor, Possessed Steel, Ultra Void, Al-Namrood, Lunar Woods, Royal Hunt, SUPREME CONCEPTION, The Mummy Cats , Thine Inner Sanctum, Born A Ghost , and Michael Fulkerson! We also play some classics by request from Pagan Altar, Reverend Bizarre, Black Sabbath, AC-DC, Nashville Pussy, Orchid, Ozzy Osbourne, Down, Rock N Roll Villain Society, and Pentagram!
Track List:
1 - Highway Cavalier/The Time Lord/Reincarnation - Pagan Altar
2 - The Zach Moonshine Intro
3 - Doom Over the World - Reverend Bizarre
4 - His Masters Voice/Hate Cloak/Wake Of The Awakened - Darkthrone
5 - Hanz Krypt Interview featuring The Forbidden Zone/WARLOCK/SuperNatural
6 - Show You All - Cirith Ungol
7 - The Skull - Trouble
8 - Black Sabbath (Live at Portland Memorial Coliseum) - Black Sabbath
9 - For Those About To Rock (We Salute You) - AC-DC
10 - Piece Of Ass - Nashville Pussy
11 - Capricorn - MOTÖRHEAD
12 - Capricorn - Orchid
13 - Symptom Of The Universe/Iron Man/Children Of The Grave - Ozzy Osbourne
14 - Mausoleums - En Minor
15 - Jail/Ghosts Along The Mississippi - Down
16 - Frost Lich/Free at Last - Possessed Steel
17 - All Rainbows and Ponies Must Die - Rock N Roll Villain Society
18 - Forever My Queen - Pentagram
19 - Void Machine - Ultra Void
20 - Ashab Al Aika - Al-Namrood
21 - Dead End - Lunar Woods
22 - Never Give Up - Royal Hunt
23 - Harboring The Fractured Transcendence - SUPREME CONCEPTION
24 - Wolverine - The Mummy Cats
25 - Wandering in the pale - Thine Inner Sanctum
26 - Blind Witness - Born A Ghost
27 - LIL Miss Spooky Boo/My Year My Time - Michael Fulkerson
Listen to the full episode below:
Listen to the interview on YouTube:
Listen to the interview on Spotify:
Check out all the interviews on Apple iTunes also:
https://podcasts.apple.com/us/podcast/the-zach-moonshine-show/id1533618474
SHORT BIO
The conjuring of Hanz Krypt occurred in the beginning of 1983 In Torrance California , When founding members Mark Hayes and Dave Schlom (original drummer) replied to an add in Recycler magazine placed by Phil Pedretti, which read "lead guitar player looking for band". They all agreed to meet and jam and the rest is history, Hanz Krypt was Born! Soon to be joined by John Cochran (Vermin, L.S.N., Granite Waves) on 2nd guitar and Robbie Wolfe on vocals. This lineup lasted 6 months until the direction that Hanz Krypt and the direction that John Cochran wanted to go was different. John preferring the newer speed thrash metal and Hanz Krypt who stayed true to their dark gloomy Black Sabbath roots. They parted ways with their friend John and he went on to form the L.A. thrash metal band Vermin along with Vince Ferrantino on Vocals. Larry Farkas was added to Hanz Krypt as a second guitar player and both bands went on to play shows together in the LA area . Shortly after that they knew Vince was the frontman vocalist they were looking for so they asked Vince to leave Vermin and join Hanz Krypt... the rest is history....
"We take pride in this reissue that features all 12 songs that were ever recorded by the band plus a fat booklet featuring photos of the old days, lyrics and complete story on the band. If you dig early doom like BLACK SABBATH, old PENTAGRAM and SAINT VITUS, this one's for you. HAIL and DOOM ON!!!!" - Hanz Krypt
TRACK LISTING:
1. Wasting Time
2. Mad Medicine
3. Resurrection / Never Fails
4. The Forbidden Zone
5. Lord Of The Knights
6. Freedom Falls
7. Blind Dog
8. Crimson Coctails
9. Electric Warrior
10. Resurrection
11. Never Fails
12. Rainbow Goblins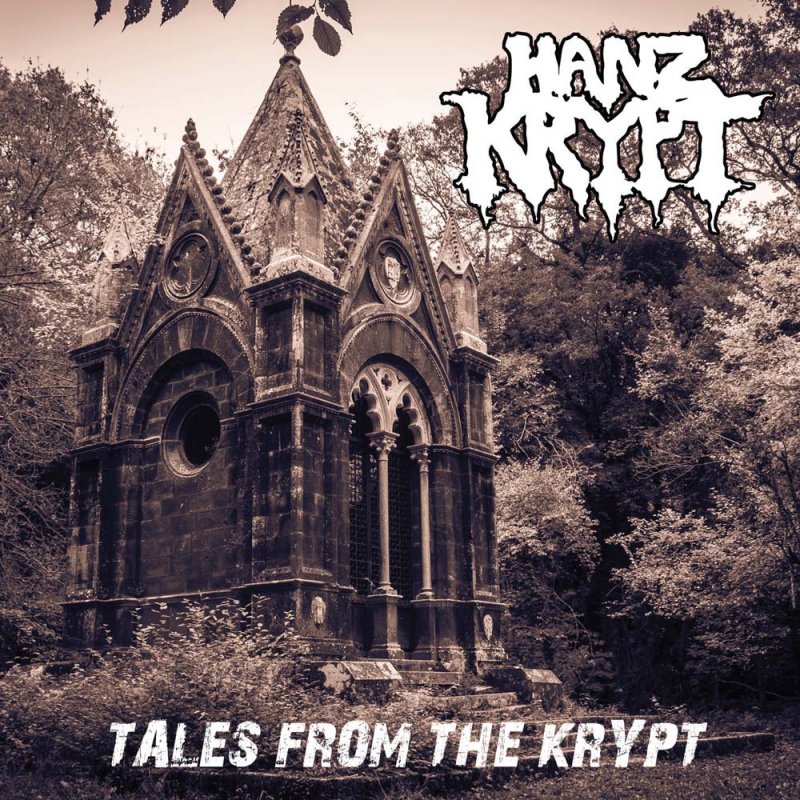 Follow the band on social media!
https://www.facebook.com/steelinsane
https://www.metal-archives.com/bands/Hanz_Krypt/3540409993
Contact Vince for interviews: 310 480 3990
Purchase the record at this link: https://sonicagerecords.com/_shop/index.php?route=product/product&path=20_65&product_id=19908