PARADOX COMMUNITY - Reviewed By Hellfire Magazin ! Check it out here at this link: https://www.hellfire-magazin.de/paradox-community-omega/
When a band is described with "the melody of Maiden, the groove of Pantera and the riffs of Megadeth", it sounds like the incarnate dream of a metal fan of the 80s / early 90s, whereby such cocky announcements can of course also easily turn out to be pipe-crackers. We are talking about the trio PARADOX COMMUNITY from near Münster. The guys have been playing together since 2007, but it took a measly fourteen years until the debut album "Omega" was finally in the box.
Whether the long time has ultimately done the quality of the disc good, remains at the discretion of the listener. The fact is that the ten tracks located between classic metal, prog rock and groove metal require a certain amount of patience. If you are looking for the fast hit here, you will search in vain. Instead, the individual songs prove to be very complex and varied, which is actually not negative. However, every now and then I get the feeling that the boys have too many ideas at once in the individual pieces.
From a positive point of view, instrumentalists in particular should get their money's worth, because "Omega" offers some technically strong riffs and solos, partly packed into smaller prog excursions. What I'm missing a little bit, however, is a recognizable song structure, according to which the songs are structured. In addition, there is usually a lack of catchy melodies and hooks to establish themselves sustainably. The "Northern Star", which oscillates between clean vocals and harsh vocals, and the "Silent Sadness", which starts as elevator music and later changes towards Maiden, are most likely to convince.
From the maiden-like melodies mentioned at the beginning, with one exception, nothing can be heard, whether Megadeth have actually been the godfather in terms of riffs, let's wait a minute, most likely I can still live with the reference to Pantera. Nevertheless, "Omega" offers too little grip on balance to recommend itself sustainably for a permanent rotation. Maybe next time.
From me there are 5 out of 10 Hellfire points - Hellfire Magazin
Paradox Community – Omega 
Release date: May 21st, 2021 
Label: self-released 
FFO: Iron Maiden, Pantera, Megadeth, Metallica
Just imagine you could combine the qualities of some great metal bands at the beginning 90s. The melody from Maiden, the groove from Pantera and riffs from Megadeth...and all that without any limits and genre rules!?
PARADOX COMMUNITY (PC) is a German metal band that combines a wide variety of styles from metal, progressive and rock. The trio does not create a constant boring mixture of all genres but tries to ensure a differentiated and exciting song experience by using different structures and styles for each song. From calm, melodic pieces to pumping metal grooves or a bit of thrash metal, everything is possible within PC. Most of the vocals deserve this name and change from shout to melodic singing or aggressive screaming and back. In terms of style the whole thing is a little progressive, although the band does not sound like "student music" but more like some straight old metal heads. Mirko uses unique riffs for most of the song structure and not only exchangeable parts. Together with drum patterns that complement the riffs but still have own character and ideas the PC sound is created without fitting in one specific genre perfectly.
Check out this video!
The band has been in the current line-up since March 2007 after Henk Humberg joined as bass player. Mirko and Tommy have been playing together for about 25 years in different bands. Due to the trio line-up, which is unusual for this style, the band clearly stands out from the crowd. The three-person line-up is particularly advantageous live, because instead of the typical metal mud sound, the PCs have organized and ass-kicking tight live sound!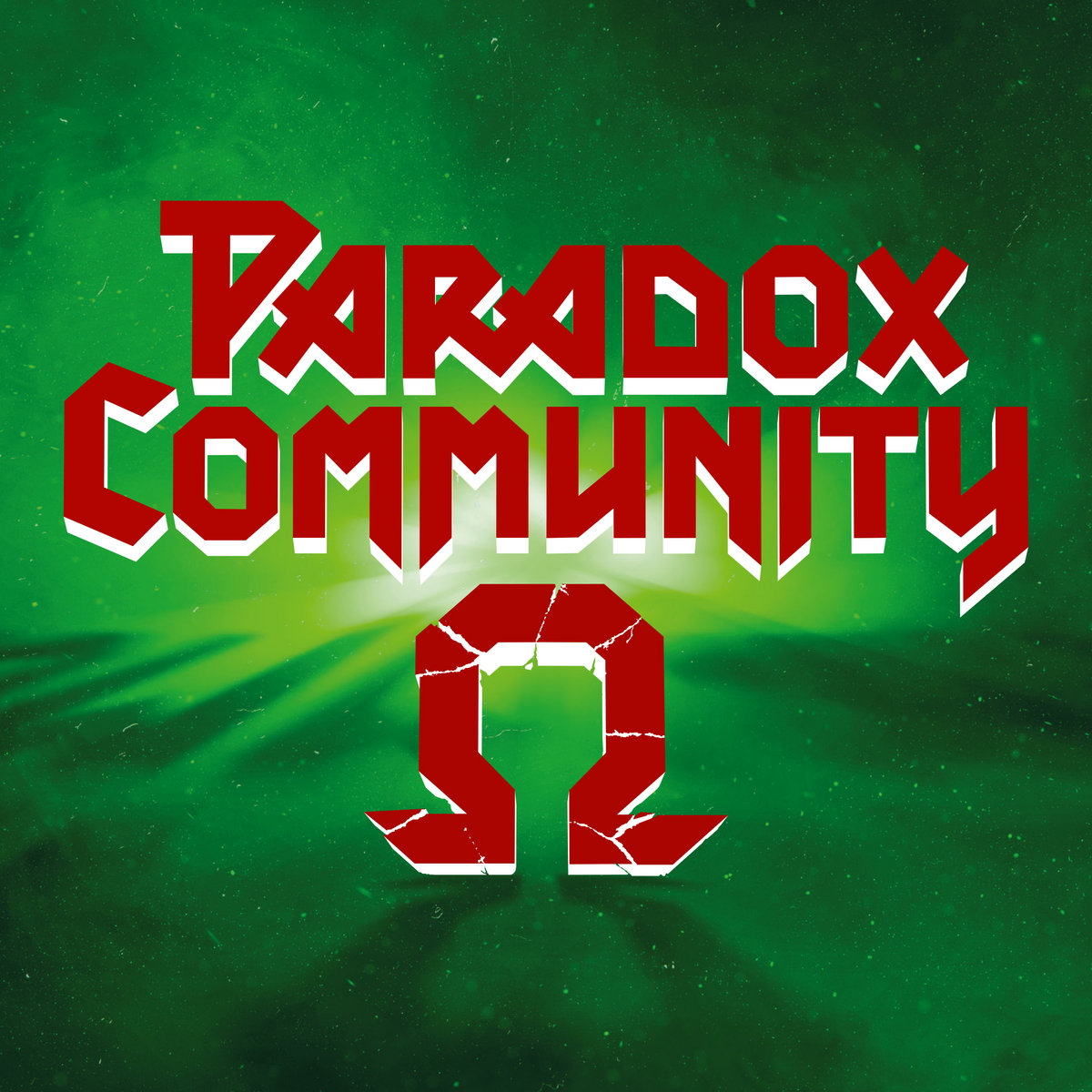 After so many years of making metal music the band decided to release the first official album in 2021. Prior recordings were just "for the band". Of course, there were some live gigs over the years and all bandmembers had several other projects and bands, but now it is time to present the Paradox Community metal to a bigger audience. Maybe just to get a feedback from some real metal heads after all these years of making music.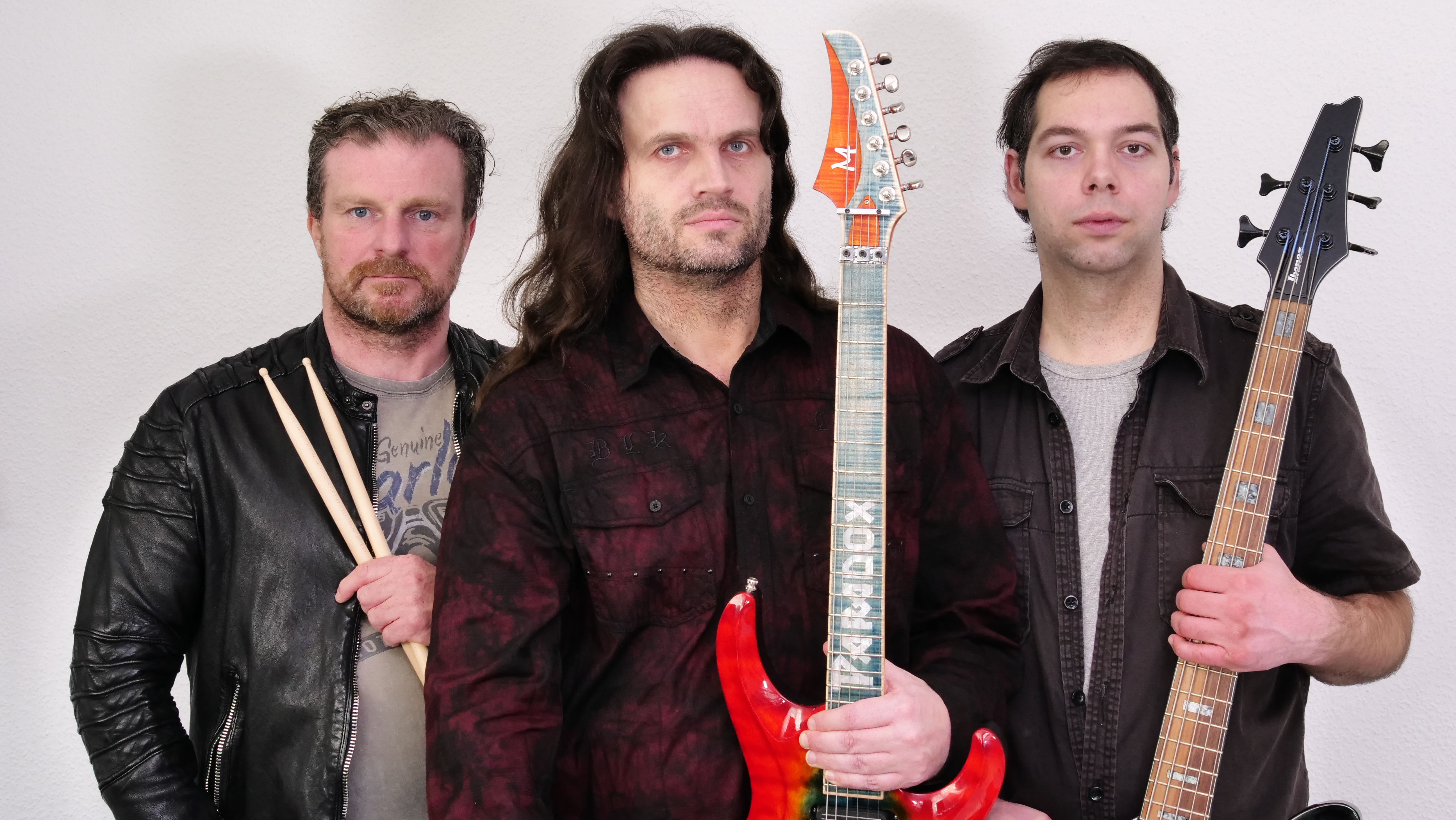 Paradox-Community are:
Thomas Plum (Drums)
Henk Humberg (Bass) 
Mirko Mucha (Guitar, Vocals)
Follow the band at these links: 
https://www.paradox-community.com/
https://paradox-community.bandcamp.com/
https://www.facebook.com/ParadoxCommunity
https://www.instagram.com/paradox_community_metal/
https://www.youtube.com/channel/UCJM-XmTN0E7BQRbXTLOM9Zg