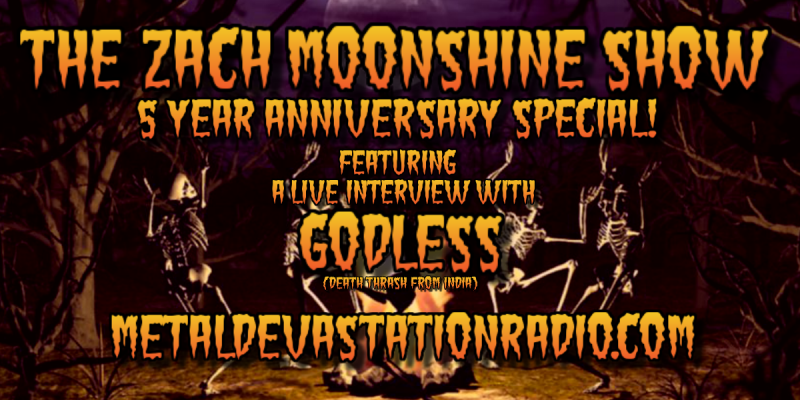 Godless - Live Interview - The Zach Moonshine Show - 5 Year Anniversary Special!
metaldevastationradio.com
Friday October 26 2018, 9:00 PM
This Friday night we will celebrate Halloween and the 5 years of Metal Devastation Radio with a special live interview with death thrash band Godless from India! We will be playing a hand full of creepy songs throughout the set as well as some new music from artists such as Frank X! To join us simply sign in at www.metaldevastationradio.com and click the chat and listen links! Show starts at 9pm est and the interview will be at 11pm est!
Check out this video from Godless while you wait for this event!
Attendees : 1