Brazilian veterans Mystifier released the second song that will be at their new studio album.
The composition is called "The Six Towers of Belial's Path" and is part of the album "Protogoni Mavri Magiki Dynasteia" which is scheduled to launch the 8th of March. It is the band's first album since "Profanusque was released in 2001.
The album tracklist can be seen below: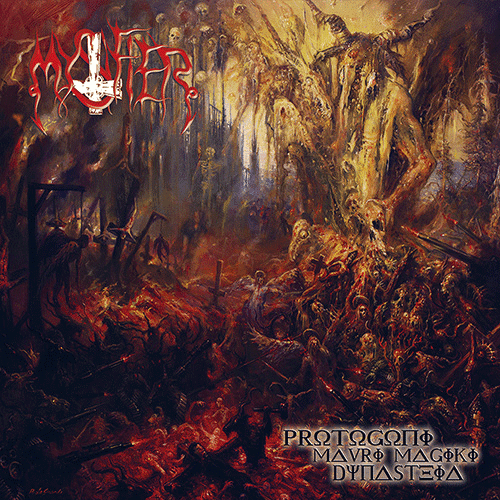 1. Protogoni Mavri Magiki Dynasteia (4:34)
2. Weighing Heart Ceremony (5:05)
3. Lycanthropic Witching Moon (5:27)
4. Akhenaten (Mighty Son Sun) (4:48)
5. Six Towers of Belial's path (4:14)
6. demolish las Torres del Cielo (en nombre del Diablo) (4:12)
7. Soultrap Sorcery of Vengeance (5:26)
8. (Introcucione d'la Mortuoria Melody) thanatopraxy (6:14 )
9. Al Nakba (666 days of War) (5:03)
10. Chiesa dei Bambini Molestati (5:02)
Total: 50:05
The current lineup of Mystifier is:
Do'Urden: vocals, bass, keyboard
Beelzeebubth: backing vocals, guitar
Warmonger: drums, percussion
Musicians invited to join the new album:
Prurient & Jim Mutilator (former ROTTING CHRIST and former Varathron) on "Protogoni Mavri Magiki Dynasteia"
Intro by Proscriptor McGovern (ABSU) on "Witching Lycanthropic Moon"
"Six Towers of Belial's Path":
Via luciferrisingmag