Release Date: 09-22-2023

FFO: Chimaira, Lamb of God, Between the Buried and Me

Location: Reno, NV

Pre-Save https://inspire.lnk.to/EchoChamber

Cyanate's members include Jerad Mochel (Guitar/Vocals), Scott Schlingheyde (Guitar/Vocals), Tim MacDonald (Bass/Vocals), Robert Landers (Drums) and Dimitri Macouin (Lead Vocals).

The band's influences are quite "all over the map" but the music generally stays heavy and technical, while utilizing "old school" and "new school" moods and textures.

The band has toured through California and Nevada, and was selected to compete against the top 10 Bay Area metal bands to play the Mayhem Festival. In the past, the band has opened for Soulfly, Act of Defiance, Havok, Allegaeon, Psychostick, Hemlock, etc.

Proudly sponsored by Dirtbag Clothing

This single (as well as the forthcoming album) was mastered by Jaimie King who has also produced Between the Buried and Me
Check out the video and subscribe!
Follow them on Spotify and add them to your playlists!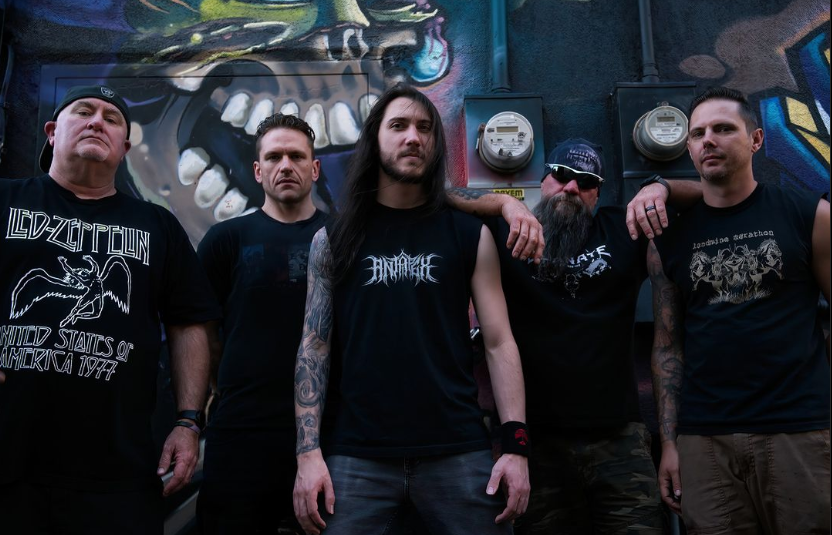 Follow the band at these links:
Instagram: https://www.instagram.com/cyanate.band/
Facebook: https://www.facebook.com/cyanate.band
Twitter: https://twitter.com/cyanateband
Apple Music: https://music.apple.com/us/artist/cyanate/1647323251
Spotify: https://open.spotify.com/artist/0MqZvjYDqJTQVyBqkhnSy3
Amazon Music: https://music.amazon.com/artists/B0BGPCNBWW/cyanate
Tidal: https://listen.tidal.com/artist/34683838
YouTube: https://www.youtube.com/@cyanatemusic
Bandcamp: https://cyanate.bandcamp.com/