New Single: Quinta Essentia - Akasha - (Death, Black, Progressive) - (Features members of Monstrosity & Diabolic)
Release Date: June 9th 2023
FFO: Death, Black Sabbath, Emperor
Location: Huntsville, AL/Atlanta, GA
Quinta Essentia is currently seeking a new record label to release the new album Evolution of Ethereal Wisdom in 2023.  This album is unique in the metal genre. The band has put together many components-blasting, doom, blackness, death, and classic metal-to encompass all the moods that can be conveyed within the death and black metal but not limited to. The band has captured many components delivered in something that is precisely envisioned and takes the listener on a journey.  At times, what is the raw, atmospheric feel of black metal with the heaviness and ferocity of death metal.  The new album is mixed and mastered by Alex Parra (guitarist of Paladin ) with Second Sight Sound . Each song is unique but in totality, the sound is pure Quinta Essentia.  The band has members of ' Monstrosity' and ' Diabolic' and started in 2004.  The band has 3 full length albums out currently. ' Initiates of the Great Work' (2016), 'Archetypal Transformation' (2008) , and ' Neutrality for Defined Chaos' (2006) . The band has spent many years crafting their style in live shows and in the studio.  The music of Quinta Essentia creates an inescapable and powerful atmosphere. The band has taken the lyrical artistic direction to the realms of spiritual alchemy, lost civilizations, the occult, shamanism, and philosophy.  The concepts of the songs have relation to the way each of them sounds and they look forward to unleashing new Quinta Essentia album Evolution of Ethereal Wisdom!
Check out these videos!
Follow the band on Spotify and add them to your playlists!
Support them on Bandcamp!
Also available on Apple!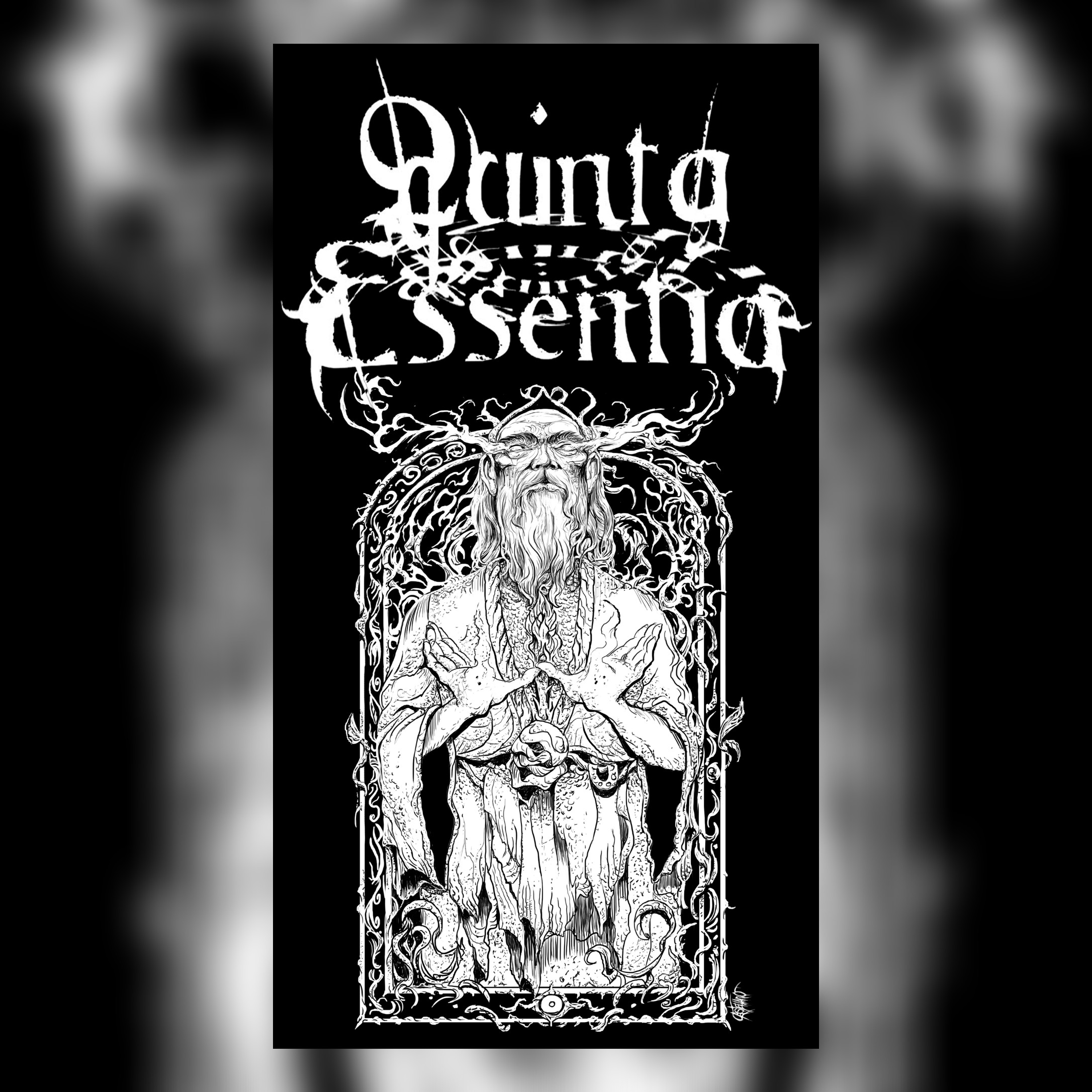 Follow the band at these links: