ALEX NUNZIATI - Black Space Void - Reviewed By fullmetalmayhem ! Check it out here at this link: https://fullmetalmayhem.wordpress.com/2023/03/21/alex-nunziati-mit-black-space-void/
How did I get to know the band: Metal Devastation Radio also drew my attention to this piece of heavy metal. There isn't much Heavy Metal here, so let's check it out and see if that should change.
What do I think of the disc: Doesn't sound bad so far. Especially in the vocals I can hear some Thrash Metal elements, which fits perfectly with the angry lyrics. The instruments meander between heavy and thrash and provide catchy tracks. I just hope that you don't get tired of hearing them too quickly:
THE DAY THE WORLD DIED AGAIN drives the listener in front of him and has a lot of anger in his stomach. Nothing is pretty here, the lyrics are pessimistic, the riffs are angry and the vocals are downright pissed off. So perfect for the author.
THE UNIVERSE DOSEN'T NEED US takes the same line. There may be a few more technical gimmicks here, but that doesn't take away from the song's power. Rather, a few more facets are added here, giving the whole thing a little more meat on the ribs.
Conclusion: If you want pissed off Heavy Metal bordering on Thrash, you'll find it here. So listen here: fullmetalmayhem
Release Date: 24 March 2023
FFO: DRI, Vio-lence, Bulldozer

Location: Italy
The Highly Anticipated 2nd Solo album by scene legend Alex Nunziati (Malamorte, Theatres des Vampires, Lord Vampyr)! The new solo album by scene legend and MALAMORTE lead vocalist and composer ALEX NUNZIATI. Fans of Italian metal will recognize Alessandro's name; this is a man full of talent and dark creativity! He is a well-known musician, record producer and author, best known by the stage name Lord Vampyr (or L.V.). Internationally recognized from his bands Malamorte, Theatres des Vampires, Cain, Lord Vampyr, Nailed God, Shadowsreign, and many others, Alessandro has garnered a Huge global fan base, which has greatly expanded with the recent success of his main band MALAMORTE and the recent reformation of LORD VAMPYR! ALEX NUNZIATI's 1st solo album "Il Mangiatore di Peccati" (aka "The Eater of Sin") was released to critical acclaim on May27th, 2023, placing on multiple magazines Top 10 albums of the year and spending 6+ weeks in the radio charts, peaking at #26 on NACC Charts and #34 at Metal Contraband Charts! ALEX NUNZIATI now returns with his highly anticipated 2nd solo album "Black Space Void". "Black Space Void" see's ALEX NUNZIATI making both a stylistic and thematic change, with the lyrical content being 100% based on Sci-fi and outer-space themes as well as humanities mistreatment of Earth and extinction. Musically, the True Metal sound of prior album "Ill Mangiatore…" has been upgraded to a pure 80's Thrash Metal attack, shaded by elements from 80's hardcore as well!
A musical genius in all respect, ALEX NUNZIATI never disappoints with any of his bands releases, and with "Black Space Void  " he has just created the most intense, catchy and successful album of his career to date!
Check out these videos!
Follow the band on Spotify and add them to your playlists!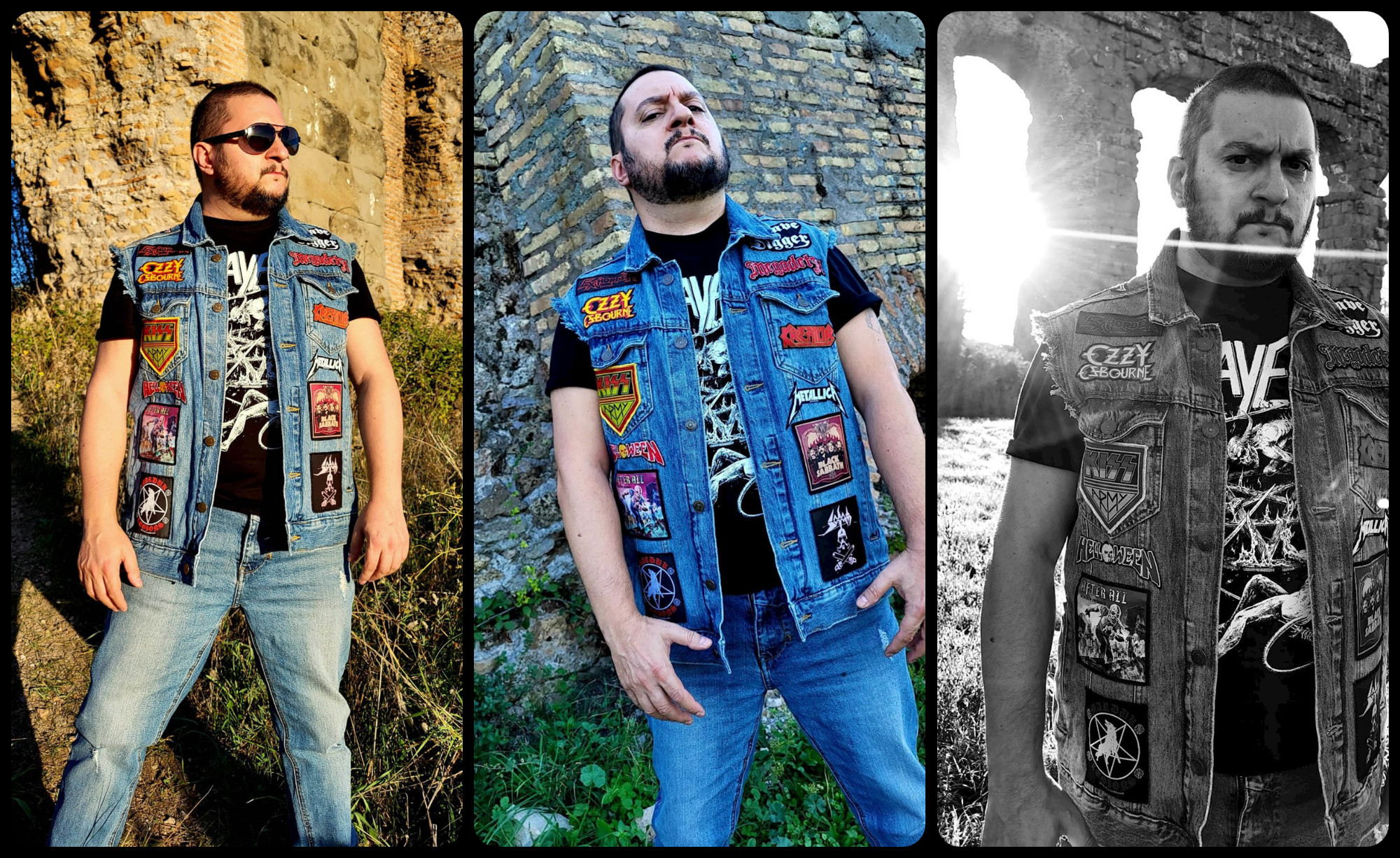 Photo Credit: Beatriz Tolardo
Follow the band at these links:
https://www.facebook.com/profile.php?id=100072263028403
https://www.instagram.com/moribund.official/
https://open.spotify.com/artist/5LMeRcidYhPS7o51uEcMGA
https://twitter.com/moribundrecords
https://www.youtube.com/user/MoribundOfficial
https://www.metal-archives.com/bands/Alex_Nunziati/3540506323
a.nunziati@yahoo.it