Serpent Lord - Streaming At Estación Rock, Radio Show!
This Friday, January 22 from 9:00 p.m., we will have the presentation of KRYPTERIA from Germany, GAIA EPICUS from Norway, PRESSURE from Sweden, SERPENT LORD from Greece, DEUFORIA from Chile, TERRENAL from Peru, NORDICA from Argentina, SULTANS OF BEER from Mexico and LIGHT AMONG SHADOWS, ROSENTHAL EFFECT, SIXSTRINGS, WILDAN, NATAL PRIDE, and INXIGHT from Spain. Listen to us at: www.radiometalhermosillosonora.com. http://onlineradiobox.com/.../metalhermosillos.../player/ ... 
 -In Spain through www.cdmusicradio.com Friday 1:00 am Spanish time. 
 -In Argentina through www.radiokrimen.com.ar on Mondays at 9:30 pm and through https://hackrockradio.wixsite.com/misitio on Fridays at 8:00 pm Argentina time. 
 - latidosdelmetal.blogspot.com 
 -In Colombia by https://elretornorock.wixsite.com/emisora-retornorock at 5:00 pm Colombia time. 
 -In Chile through www.bandaschile.cl and 
 -In Mexico through www.piratitaradio.com on Sundays at 12:00 noon.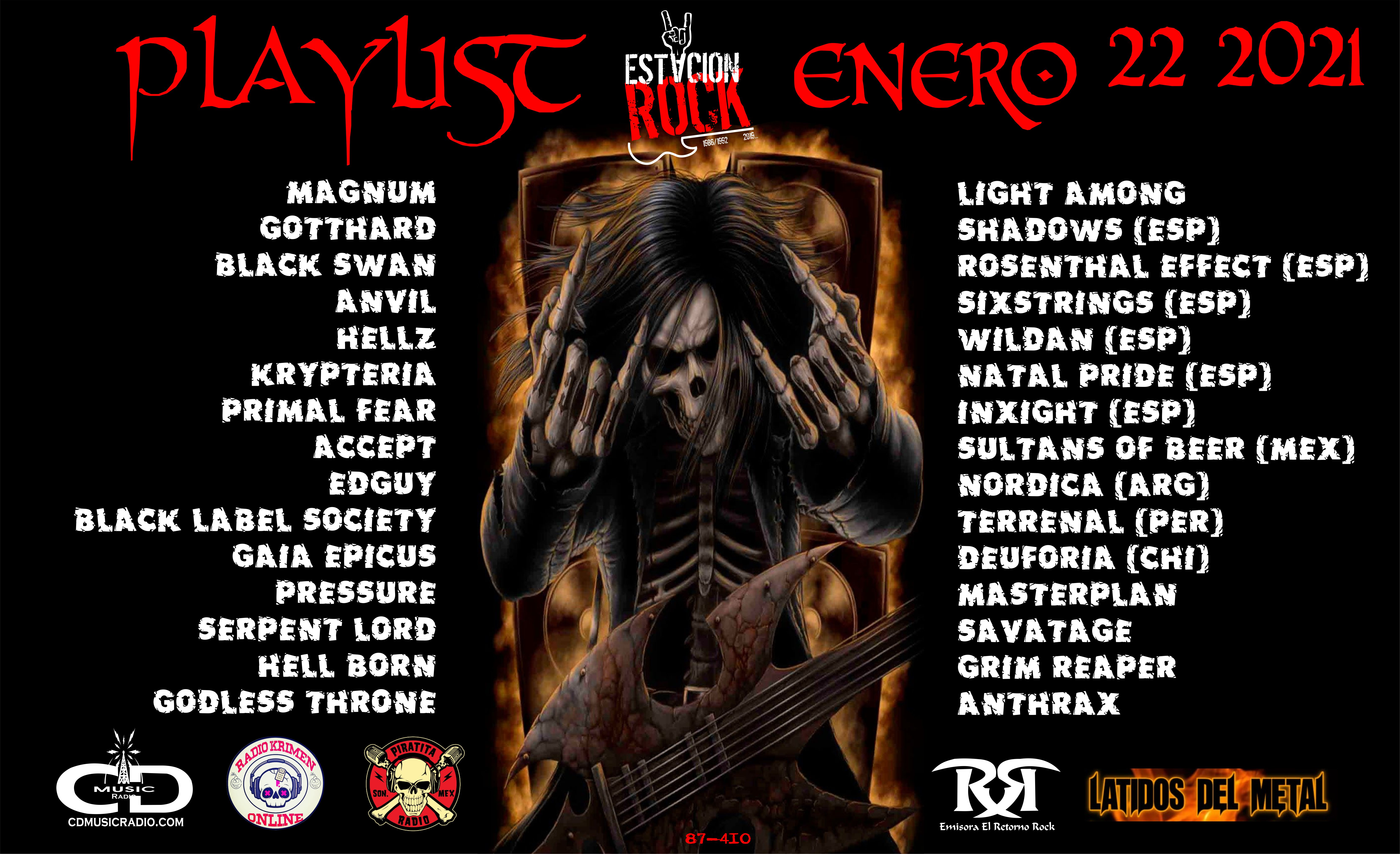 One year after their latest release, the Greek heavy metallers Serpent Lord (GR) released a new single, entitled "The Gospel of Judas". The song is an introduction to a new chapter for the band, which will come with their upcoming album. 
As the band states: "The Gospel of Judas" is inspired by the Apocrypha Gospel of Judas, which was found and given to publicity for the first time in 2006. Serpent Lord (GR) presents a different approach on Judas' character, not as a traitor but as Christ's favorite student. Judas executes the Divine Plan, in order to lead Christ to his resurrection. However, Judas hangs himself because he felt guilty, which shows, according to the band, that the he was manipulated by God and that's why he is remembered as a traitor and not as a savior, as he should be. 
"The Gospel of Judas" was released along with a lyric video. 
Watch the video here:

The song was recorded during the summer of 2020 at Infected Studios, with Nash Makridis participating as a session drummer. 
Below, is the single cover, designed by Giannis Antoniou.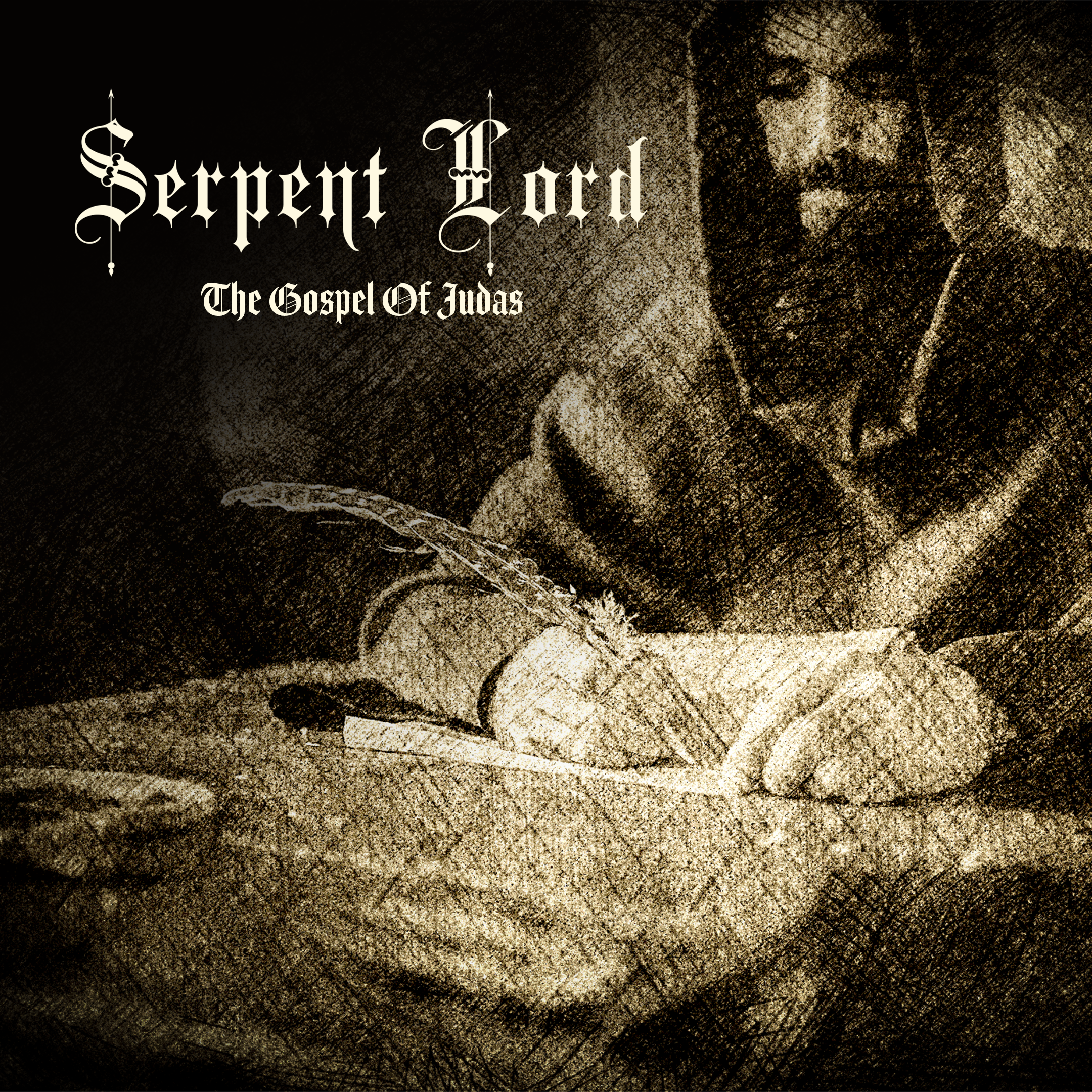 About the song:
"The Gospel of Judas" is a fast tempo heavy metal song with atmospheric elements and death/black metal vibe at some parts. "The Gospel of Judas" tells the story of a forgotten Gospel, a buried from the Church, Gospel. It's a different story from the one we already know about Judas. A story that could ruin all the Christian Church. Maybe Judas wasn't a traitor. Maybe he just did God's plan. Maybe he was betrayed and manipulated by God.  The song is about betrayal and manipulation, not only the one we receive from God, but from humans, too.
Line up: 
Marios Arikas – vocals
George Terzitanos – rhythm/lead guitars/back vocals
Konstantinos Sotirelis – bass/back vocals
Lazaros Bouroutzoglou – rhythm/lead guitars
Nash Makridis – drums (session)
--
Links: 
Website: http://serpentlordgr.com/
Gmail: serpentlordband@gmail.com
Facebook: https://www.facebook.com/SerpentLordband/
Instagram: https://www.instagram.com/serpent.lord_band/
Youtube: https://www.youtube.com/channel/UC1hHrzew1A9UfDntvOzVM6g
Bandcamp: https://serpentlordgr.bandcamp.com/album/towards-the-damned
Spotify: https://open.spotify.com/artist/3u1zBTqKq60hYJ7RbS3eBZ?si=qpqHvig-QKCf2hGVNrQCPw
Amazon: https://music.amazon.com/artists/B082L37VPK?ref=dm_sh_8a60-67f2-dmcp-5f57-de6d7&musicTerritory=GR&marketplaceId=A3K6Y4MI8GDYMT 
Itunes: https://itunes.apple.com/us/artist/serpent-lord-gr/1490613847