Chicago-based black metal horde DISMALIMERENCE will release its debut full-length album - Tome: 1 - this summer on Transcending Records.
The album's first single is now streaming courtesy of Atmospheric Black Metal. Check out "Negligence of the Forgotten" at
this location
.
Transcending Records will release Tome: 1 June 26 on vinyl (black and gold marble editions), CD and digital formats. Pre-order the album
here
.
Tracklisting:
1) Crimson Glow
2) Sequestered Hearts
3) My Only Love
4) Orchid's Reverie
5) Pragma
6) Negligence Of The Forgotten
7) Vale Amor
8) Destined For Solitude
Evoking the cold fury of emotive black metal powerhouses like Woods of Desolation and the warmer approach of artists such as Panopticon is Chicago's own DISMALIMERENCE. A blistering yet beautiful Black Metal outfit whose origins date back to the year 2011 and a dark time in the life of front man and guitar player Elijah Cirricione. The band's eight track debut full length Tome: 1 puts DISMALIMERENCE in place to be a group to be acknowledged in the US Black Metal scene. 
Elijah began to craft the album that would become the group's debut full length, Tome: 1, when going through what can only be described as an emotionally crushing period of his life time. Although the band took the backseat for a few years, in 2018 DISMALIMERENCE took shape and finished Tome: 1 through the addition of guitar player Matt Mifflin, bassist Craig Hamburger, and drummer Joey Casillas. The quartet have gained a considerable following in the metal scene of their home city of Chicago, playing a multitude of shows with bands such as SepticFlesh, Ensiferum, and Saor.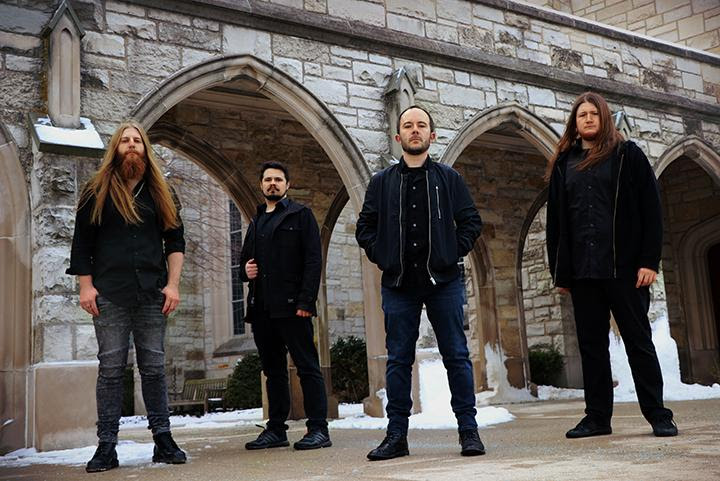 www.facebook.com/Dismalimerence/
Dismalimerence.bandcamp.com
twitter.com/dismalimerence
www.instagram.com/dismalimerenceofficial/
www.transcendingrecords.com