Intrepid - Slaying of Sanity/Murder of Mind - Reviewed By metal-digest ! check it out https://metal-digest.com/2023/08/24/intrepid-slaying-of-sanity-murder-of-mind-ep/
        There are a lot of young bands out there who have heard the call of old-school death metal. They care not one iota about new death metal ideas, these are bands which have been raised on a steady diet of Floridian death. This applies to Intrepid who are back from Estonia for the first time since their 2020 debut album with their latest EP 'Slaying of Sanity / Murder of Mind'.
                What the listener gets with this new EP from Intrepid is a release which shows the Estonians sticking to their guns and doubling down on that sound. This is an EP which continues to delve into thrashing rhythms, growled vocals, death beats and piercing, intricate guitar solos which show that Intrepid are keeping themselves busy and the creative juices flowing. The listener gets two new tracks here in the shape of 'By the Blinding Light' and 'Mesmerism' which are very much in that late 80's American death metal mould. Alongside this, Intrepid pay homage to the Estonian death/thrash roots by covering Aggressor's 'Lifestyle' to a quality standard and whilst the instrumental here isn't much to write home about, the live version of 'Blade of Kurnugi' shows Intrepid are most comfortable in the live environment doing what they do best.
                'Slaying…' is what it is. It is an EP designed to be a stopgap whilst Intrepid focus their energies on a new studio album. It is produced exactly as you would expect it to be and therefore, even though 'Slaying…' doesn't push any boundaries, any fan of Floridian death from the late 80's will find a thoroughly enjoyable EP to blast out loud.
"any fan of Floridian death from the late 80's will find a thoroughly enjoyable EP to blast out loud"


Release Date: January 5th, 2023
FFO: Death, Morbid Angel, Monstrosity
Location: Tallinn, Estonia
Short Bio: INTREPID has been bringing extreme metal to the people of Tallinn, Estonia since 2016. Formed when the members were just 15 years old, their first years of activity culminated in the 2017 EP "Empress of Devastation", and their 2020 debut album, "Unused Imaginative Capacity". Soon after, they started collaboration with Alexander & Gunter Ford (manager for acts such as Morbid Angel, Nile) through the company Knife Fight Media. Known locally for their very intense live performances, Intrepid had the privilege to embark on their first European tour in 2023, alongside death metal powerhouses Monstrosity and Origin, to promote their next EP, "Slaying of Sanity/Murder of Mind", which featured a guest appearance from the legendary bassist Steve Di Giorgio (Sadus, Testament, ex-Death, ex-Control Denied). 
Check out the video!
Follow the band on Spotify and add them to your playlists!
Also available on Apple!
Support the band on Bandcamp!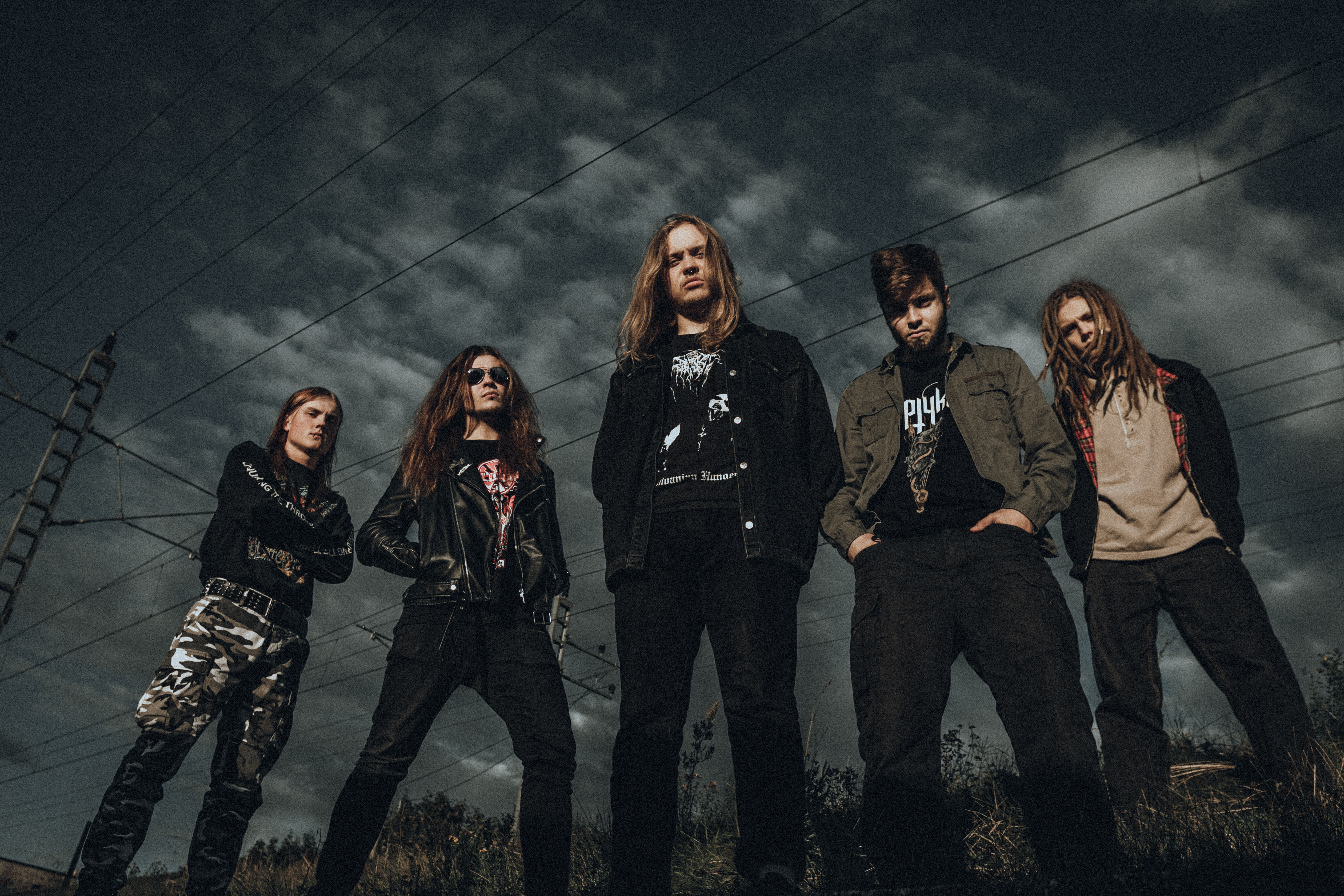 Follow the band at these links:
https://www.facebook.com/IntrepidEST
https://www.instagram.com/IntrepidEST/
https://open.spotify.com/artist/5GDFd20klrIuqrYDaOBqCG
https://music.apple.com/us/artist/intrepid/1601506965