HILD - ValFreiya - Reviewed By Metal Digest ! Check it out here at this link: https://metal-digest.com/2023/03/20/hild-valfreiya/
   Black metal fans will be very familiar with the name Lars Broddesson having been the drummer of Marduk for many years before leaving to focus upon pastures new. Now, Broddesson has returned with Hild, their latest project which has released its debut album 'ValFreiya'.
                Anyone familiar with Broddesson's sound will be well aware that with 'ValFreiya', Hild put the pedal to the metal and drive forward at a breakneck pace. This is an album which isn't afraid to force the listener to get their neck wrenching as Hild take a flamethrower to their thrash metal sound and burn the edges to a blackened crisp. Therefore, the listener knows that 'ValFreiya' is the sort of album which stinks like the piss from the bogs, stale beer and cigarettes in a dive bar as through tracks such as 'Hlökk', 'Mist' and the title track show that Hild have all the appeal of Aura Noir, Midnight and Venom as well as early Bathory and Sodom with its raw assault of black/thrash. In fact, 'ValFreiya' is so raw that it is barely sealed on the outside, give it a little poke and it will bleed like slicing the femoral artery.

                However, there isn't anything here that hasn't been done before and there are plenty of black/thrash bands out there playing this style. Granted, not many are bold enough to mix in a concept album about Norse Valkyries, but in all honesty those who like their Swedish black/thrash metal will find something very enjoyable here. Metal Digest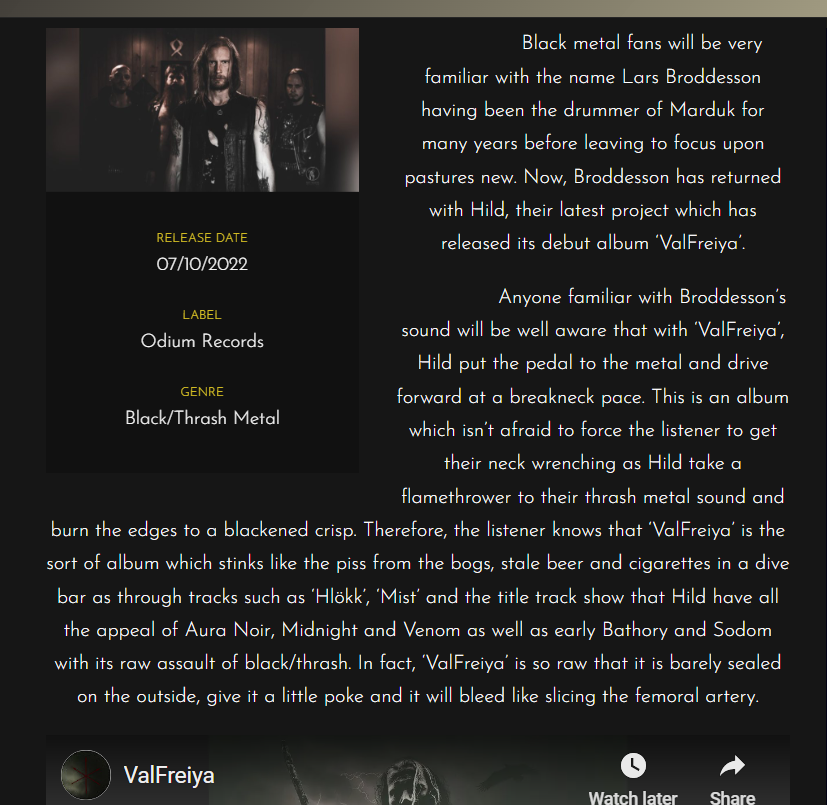 HILD – "ValFreiya" – Debut album!
Odium Records announces signing the new, unique Swedish band HILD . It's the new band of Lars Broddesson , known as ex drummer of Marduk and session drummer of Funeral Mist and Black Altar . Debut album "ValFreiya" is going to be released on October 7th as a 6 panels digi pack and contains 12 songs of violent Thrash metal with Black and Crust influences. The band is deeply influenced by the Nordic mythology and Mysticism.
On 7 th of October was a premiere of a debut album "ValFreiya".
Check out the videos!
You can buy an album at: https://odiumrecords.bandcamp.com  or https://odiumrex.com/webshop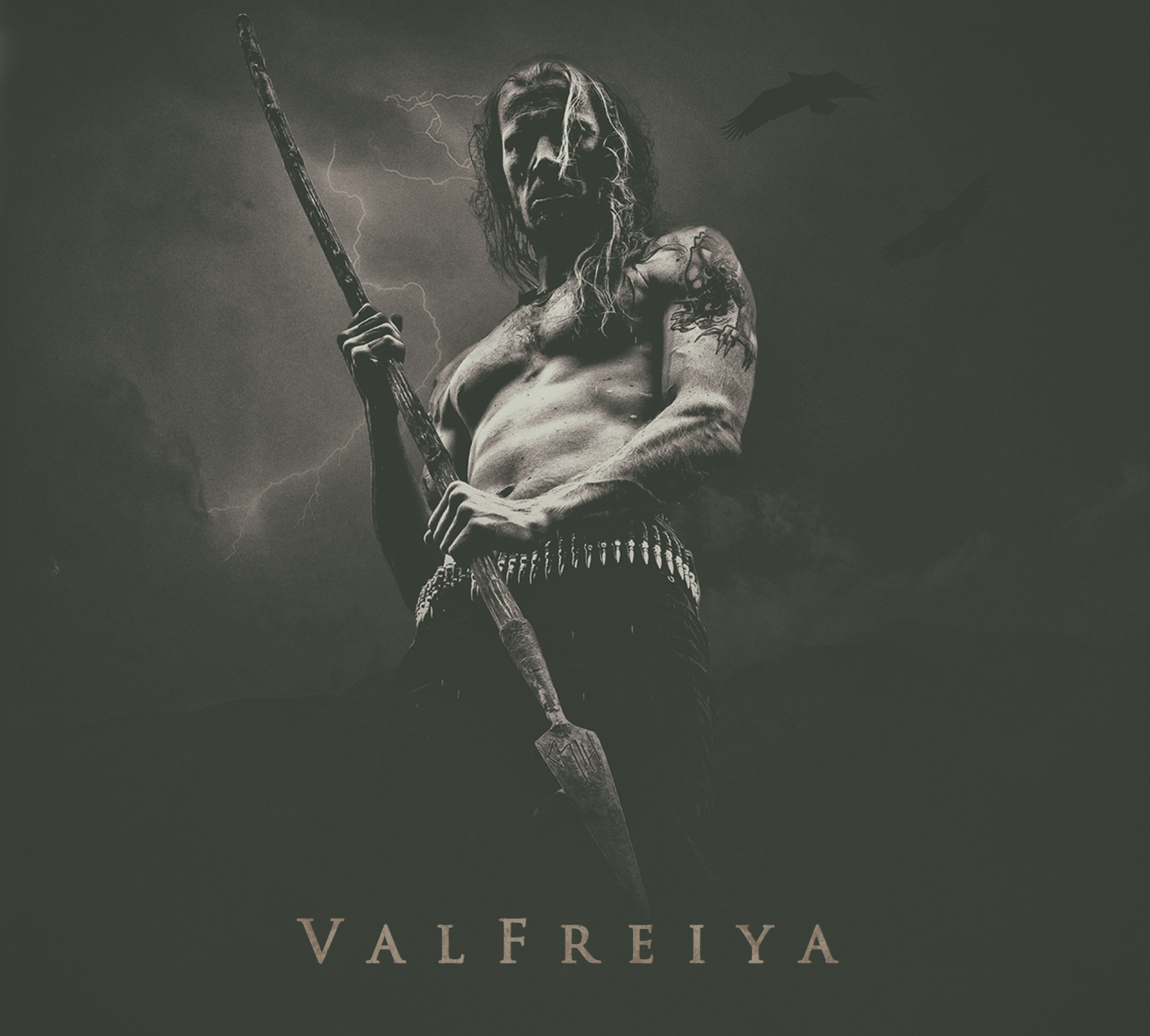 Lars Broddesson about HILD and the album ValFreiya:
"HILD, meaning battle/strife, is a war and battle themed project centered around the Valkyries of Nordic mythology. Each song named after, and honoring, a specific Valkyrie, channeling their respective traits. HILD came to life in a flash one late summer evening while walking entranced through the landscape. I was instructed by my higher powers to head back to my studio and complete a 2-minutes song in one session. The aim was to do so as Thrash Metal under the banner of HILD, a band name I´d had in the back of my head for some time. The divine spark of inspiration hit immediately, and I had most of the song and entire concept ready in my head before I was back at the studio to record. The song, ValFreiya, Took 5 hours roughly. I got a taste for it and decided to keep it going and not let any song be longer than 2:30 or take more than 6-7 hours to complete. A few weeks later I had 12 songs, an album, finished barely knowing what happened."
www.facebook.com/HildSweden
www.odiumrex.com
www.facebook.com/odiumrex
www.instagram.com/odiumrecords
www.odiumrecords.bandcamp.com