Cosmic Jaguar - Band Of The Month On MDR May 2023! Coming in with a totally devastating 111,025 votes!
This Ukrainian Progressive Avant-Garde/ Technical Thrash with some Death Metal elements band with all members from Bestial Invasion exists since a short year!!!! For fans of Death, Voivod, Sadist, Celtic Frost, Mekong Delta, Cynic, Coroner, Athiest to name a few!!!!
Cosmic Jaguar was founded in April 2022 by Sergio Lunatico and Denis Tornillo who wanted to jam, and immediately they discovered the chemistry they had together. Under the extreme conditions of a very active phase of the war against Russia in Ukraine the band managed to create and record a full album in 4 months.  The music of the album consists of material Sergio wrote but didn't completely fit his other band Bestial  Invasion. For the theme and concept of the album the band chose the Aztec Mythology and Culture, which is a unique approach in thrash metal. The musical direction of Cosmic Jaguar is best described as Avant-Garde/ Technical Thrash, because the music of Cosmic Jaguar is very versatile and you can hear elements of latina, funk, jazz, death metal, black metal, world music and much more! The album also contains Aztec folk instruments and female vocals! In the fall of 2022 Metal Warrior Records signed the band and is proud to present to you the debut album  'The Legacy Of The Aztecs'
Check out the video!
Support them on Bandcamp!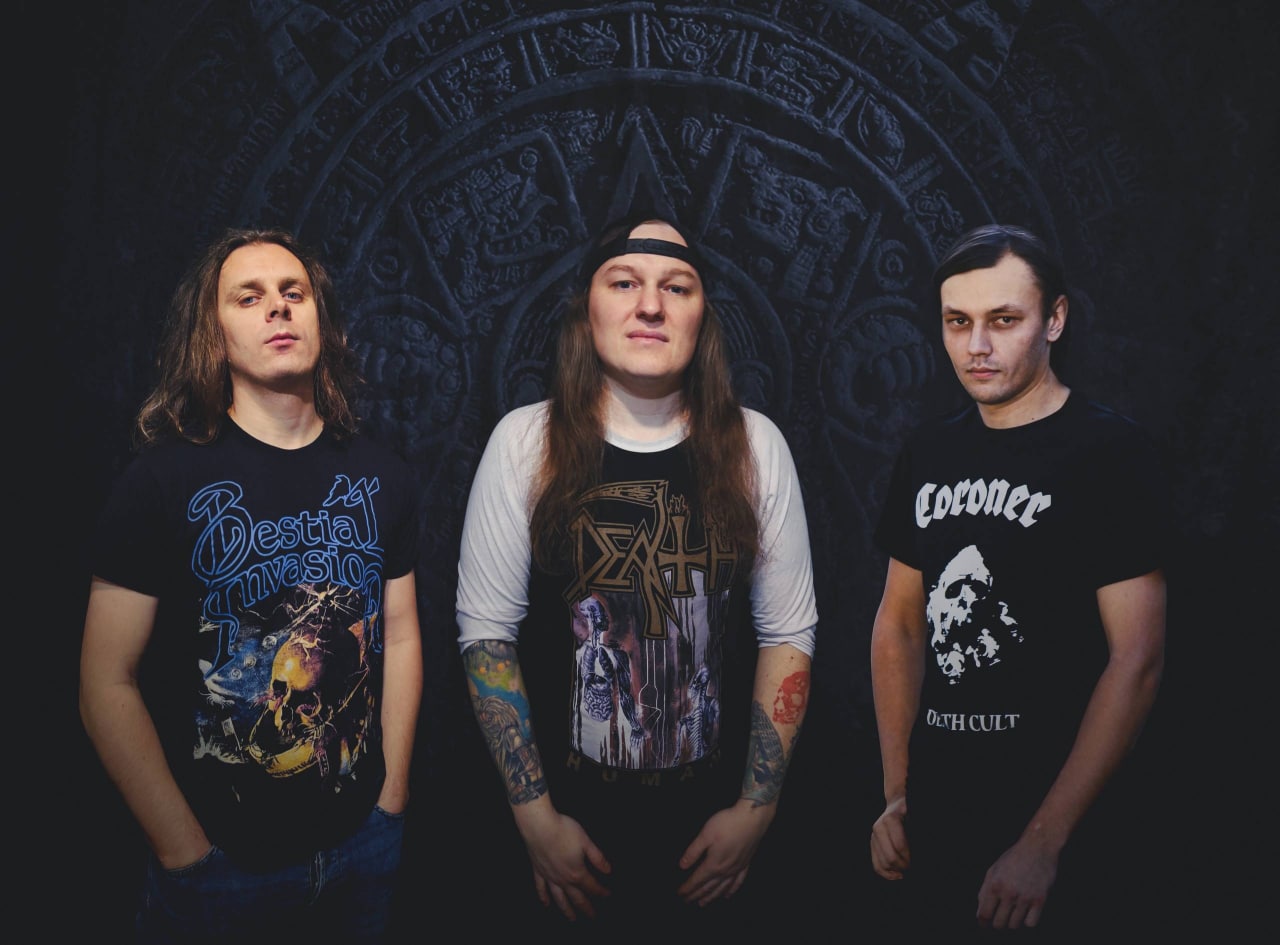 Follow them at these links:
https://cosmicjaguar.bandcamp.com/album/the-legacy-of-the-aztecs
https://www.metal-archives.com/bands/Cosmic_Jaguar/3540518403
https://www.facebook.com/cosmicjaguarthrash/
https://open.spotify.com/artist/2Vwu2ABr0msLZAFhnetyQf