NAZGUL RISING - Cycles of Primal Chaos - Reviewed By italiadimetallo ! Check it out here at this link: https://www-italiadimetallo-it.translate.goog/recensioni/34385/nazgul-rising/cycles-of-primal-chaos?_x_tr_sl=auto&_x_tr_tl=en&_x_tr_hl=en-US
Nazgul Rising is a symphonic black project with atmospheric references that has its roots in groups such as Emperor and Rotting Christ , and which sees the light in Rome towards the beginning of the 2000s.
Understandably, and as it happens to many bands, from the year of its foundation to today, ours release the first effective LP only in 2014, with ' Orietur in Tenebris Lux Tua ' , to then present us after about eight years the brand new ' Cycles of Primal Chaos' , an independent release that we will now deal with.
Twelve-song strong, 'Cycles of Primal Chaos' reveals itself right from the opener, 'Seed of the Serpent' , a meticulous work with now sharp, now brutal, now cold atmospheres, performed with sufficient wickedness, without however neglecting more melodic or slowed down, which offer space for more solemn sections, but always pervaded by the chaos whose foundations reside directly in the musical style of the band. In terms of influences, it is possible to smell a little the air of the old Immortals , a little the majestic atmospheres of Summoning , but above all I have the vague impression that In The Nightside Eclipse by Emperorcontributed a lot to the final result, thanks to the articulated structures and the icy but melodic climate that permeate practically every song of ours.
' Cycles of Primal Chaos' allows you to breathe an air of 90s nostalgia that will please symphonic black fans. I found it a work capable of standing out in its genre, with complex and multiform compositions, and which definitely deserves more than one listen, thanks to a painstaking work that makes each track interesting, not overlooked. If you are looking for a solid release that knows how to mix brutality and keyboards at the right point, 'Cycles of Primal Chaos' will not disappoint you. - italiadimetallo

Release Date: March 30, 2022
FFO: Rotting Christ, Carach Angren, Emperor 
Location: Rome, Italy
Nazgul Rising was born in 2001 in Rome Italy by Lord Trevius, Borius the King and Trvkvlentvs inspired by their common interest in aggressive and direct black metal based upon the nordic style.
Check out this video!
Check them out on Spotify and add them to your playlists!
Support the band at Bandcamp!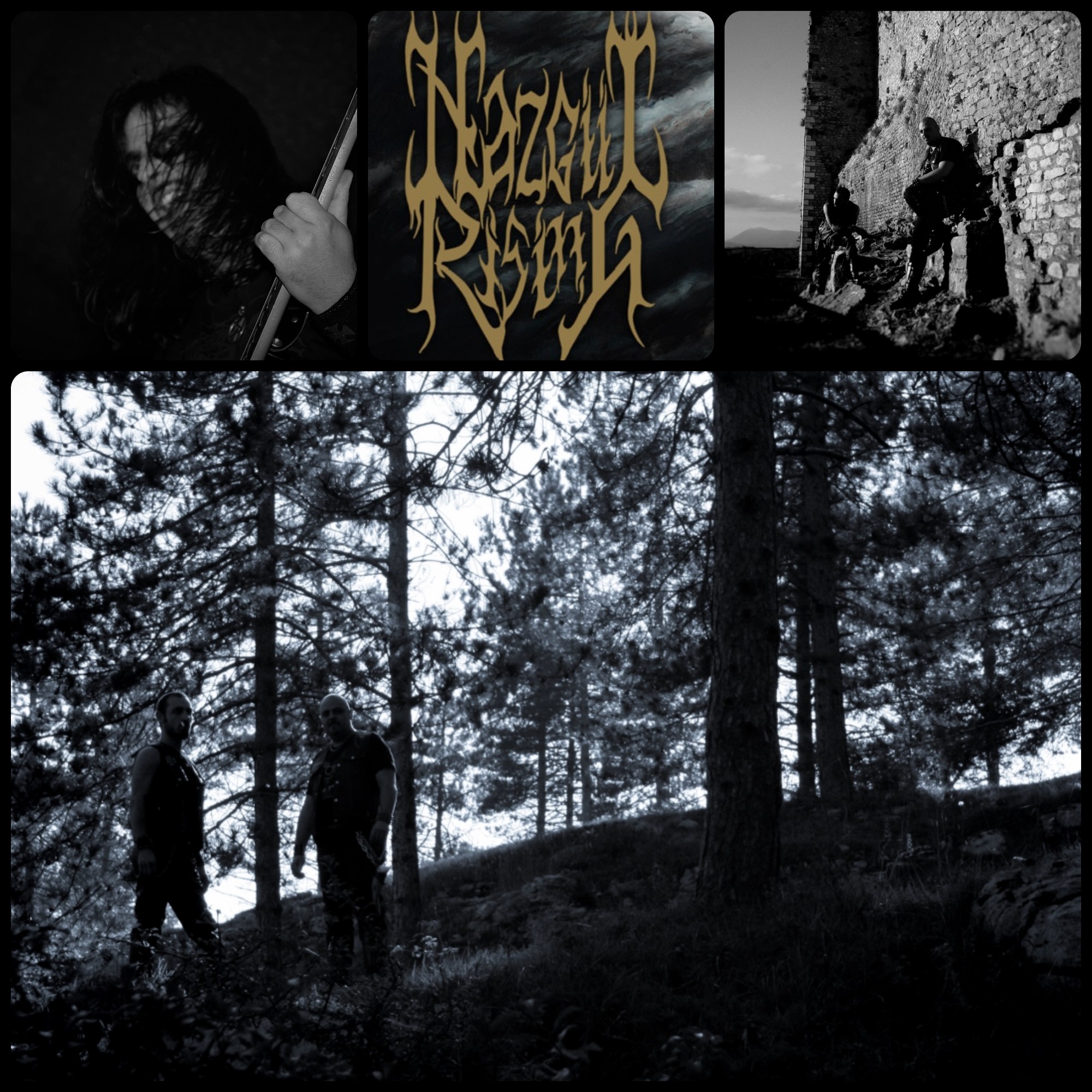 Follow the band at these links:
https://www.facebook.com/nazgulrising/
https://www.instagram.com/nazgulrising/
https://nazgulrising.bandcamp.com/
https://soundcloud.com/nazgulrising
https://open.spotify.com/album/56yP0V4wcBcEiw1GSQqMNH
https://www.youtube.com/channel/UCXjQUt_zLJr3iFvaobHTPfA