FIERCE ATMOSPHERES: "The Speed Of Dreams" - Reviewed By Rocka Rolla ! Check it out here at this link: https://rockarollazine.blogspot.com/2022/05/fierce-atmospheres-speed-of-dreams.html
Led by the Segovian singer Taran de Pablos, the American band Fierce Atmospheres -completed by Lance King on bass, John Ashe on drums, Sean Coogan on guitar and Eric Gosselin on guitar and keyboards- presents us with their solid and impeccable "The Speed Of Dreams", a second full-length preceded by a couple of demos, an EP and his debut feature "Pariahs, Misfits and Sinners" released in 2018. The quintet -currently based in Chicago and active since the beginning of the new millennium- declaims an American power metal with progressive brushstrokes whose nuances (focused on syncopated cadences, elaborate rhythmic instrumentation, complex drum patterns and developments that incorporate phenomenal additional stanzas) are perfectly weighted and at no time detract from the energy or dynamism of compositions that do not fall into an absurd ostentation of unnecessary complexity.
From Ashes initially hints at a melody that ends up becoming the riff that progresses to a pulsating rhythm driven by the double bass drum, and allows us to enjoy both the burning taran throat and the superb solos of the four and six strings. The second cut, Fear Is A One Way, exhibits a riff of intricate development and a fantastic change of tempo and melody after the second verse, A Song To The Land Of The Living has worked guitar and bass lines, an emotional chorus and some additional verses perfectly woven, and High And Hellbound it begins with oriental airs, continues with the deep sound of Lance King complemented by the solo motifs of Sean Coogan and is crowned with the scorching interpretation of DePablos, whose register and musicality recall those of the longed for Ronnie J. Dio in the piece TV Crimes of Black Sabbath.
The opening bars of The Words That Enslave are dense and heavy until the arrival of the fabulous main verse marked by great rhythmic variation, the brutal The Stain is a dark track of syncopated cadence that acquires speed and intensity as it progresses, while Easy To Fall it has a suggestive beginning with keyboard notes, a powerful and catchy chorus (with the vocalist again plethoric) and an apotheosic final stretch.
Servant puts the accent on another extensive and convoluted riffage and One More For The Dying does it in an extensive ethereal part that leads to a rapid change of tempo.
"The Speed Of Dreams" is a magnificent album mixed and mastered by Andy LaRocque (King Diamond) at his Sonic Train Studios, an indispensable listener for fans of Steel Prophet, Jag Panzer and all those who advocate a more classical than progressive orientation within US metal. - Rocka Rolla
Release Date: September 17, 2021
FFO: Martyr, Royal Hunt, Blackhearth
Location: Chicago, Illinois
Fierce Atmospheres, one of Chicago's premiere examples of Progressive Power Metal, are back with their second full-length album, "The Speed of Dreams". Mixed and mastered by Andy La Rocque at Sonic Train Studios in Sweden, The Speed of Dreams is a collection of songs formed around intricate guitars, relentless rhythm structures, and powerful melodies that create a dynamic and dramatic mix, reflective of the band's American Heavy Metal and European Power Metal influences. The teamwork between La Rocque and Fierce Atmospheres in this album signifies an upward evolution in the band's sound, making it more direct and heavy while maintaining their unique progressive touch.
Fierce Atmospheres released the third video single out of their album "The Speed of Dreams" on Qumran Records on February 6th. The title of the track is "High and Hellbound". This song, like the rest of the album, was mixed and mastered at Andy La Rocque's Sonic Train Studios and the video was directed again by Taran de Pablos and edited by Sean Coogan.
When discussing the lyrics of the song, this is what the band had to say:
"The lyrics are inspired by the documentary The Wild and Wonderful Whites of West Virginia produced by Johnny Knoxville and include many references to what you can see in the movie, from the "hellbound" quote in the title to the board clicking by the tracks, as well as the actual "Boon County mating call" that you can hear in the intro. We even borrowed the line "take me home country roads" from John Denver, as the documentary takes place in West Virginia."
Check out the videos!
Check them out on Spotify and add them to your playlists!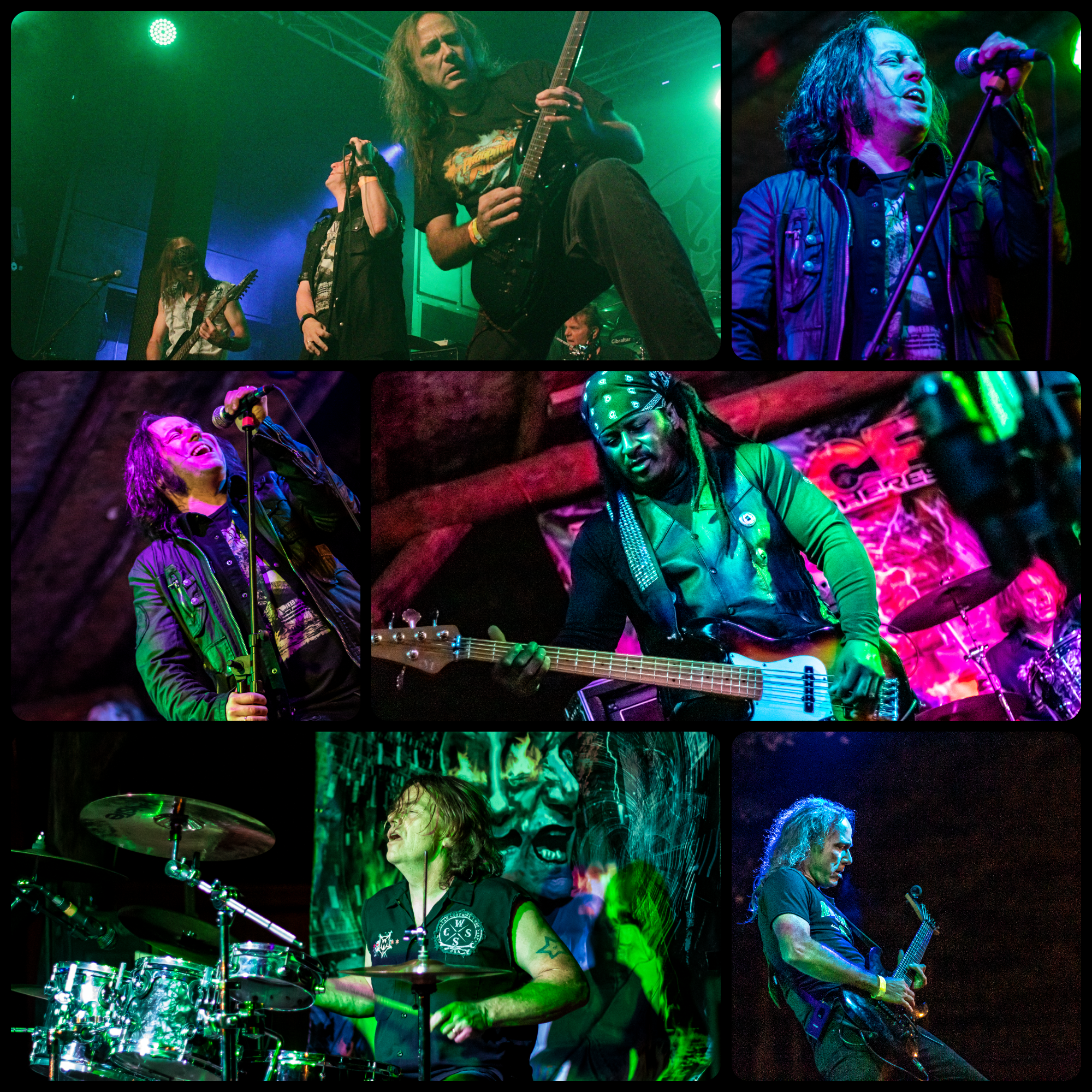 Lineup:
Eric Gosselin: Guitars & Keys
Sean Coogan: Guitars
John Ashe: Drums
Lance King: Bass
Taran de Pablos: Vocals
Support the band and purchase the album on Bandcamp!
Follow the band at these links:
www.fierceatmospheres.bandcamp.com
https://www.facebook.com/fierceatmospheres