Neuropsy - "Vivisection Of The Demented" - Reviewed by World of Metal ! Check it out here at this link: https://worldofmetalmag.com/wom-reviews-usquam-neuropsy-pyrrhic-salvation-voyance-beyond-carnage/
The return of Setúbal's band, Neuropsy, with this six-theme EP (recounting the short intro "Breakpoint") is bombastic. If at first we might even think that it's death metal business as usual, we soon find that what we have is raw death metal but with a fantastic dynamic that takes us by surprise. And it's one of the cases where repetition is friendly, that is, the more we hear the more the thing is entrenched. An excellent comeback that we hope will also mean as a faster return to the albums, or in this case, the release of the second album.
8.5/10
Fernando Ferreira - World of Metal
Release Date: January 20, 2022
FFO: Soreption, Beyond Creation, Suffocation, Cattle Decapitation
Location: Portugal
Label: DyMM P&M
Neuropsy is a Death Metal band from Setúbal, Portugal, formed in 2016 by Fábio Abenta (vocals), João Martins (guitar), Jorge Leitner (bass) and Oleg Lozhkin (drums). The band has released one EP in 2017 focusing on Egyptian lyrical themes and a full-length album on 2018, focusing on gore, death, doom and destruction based lyrical themes, with an old school sound, raw, groovy and straight to the point.
As for the new upcoming EP ''Vivisection Of The Demented'' soon to be released in January 2022, the band has worked on this record for the past three years. There has been lineup changes throughout this period, having the current line up been completed as of recently, consisting of Fábio Abenta (vocals), João Martins (guitar), Flávio Kebras (guitar) and Jorge Leitner (bass). The band is currently without a drummer. The main themes for the songs on this record are based on the human fragile psyche. It dwells deeper on the problems of the mind such as depression, dementia, schizophrenia, among other mental disorders. It draws from different perspectives, such as personal introspective on the sickness, the outcome of your being determined by those in power of your life, the simple understanding of our meaningless existence, and even satire regarding the lunacy and insanity of our mindset. The music presents you with some solid death metal riffage, with a good balance of heaviness, melody, groove and rhythm variations.
Check out the video!
Check them out on Spotify and add them to your playlists!
Support the band on Bandcamp!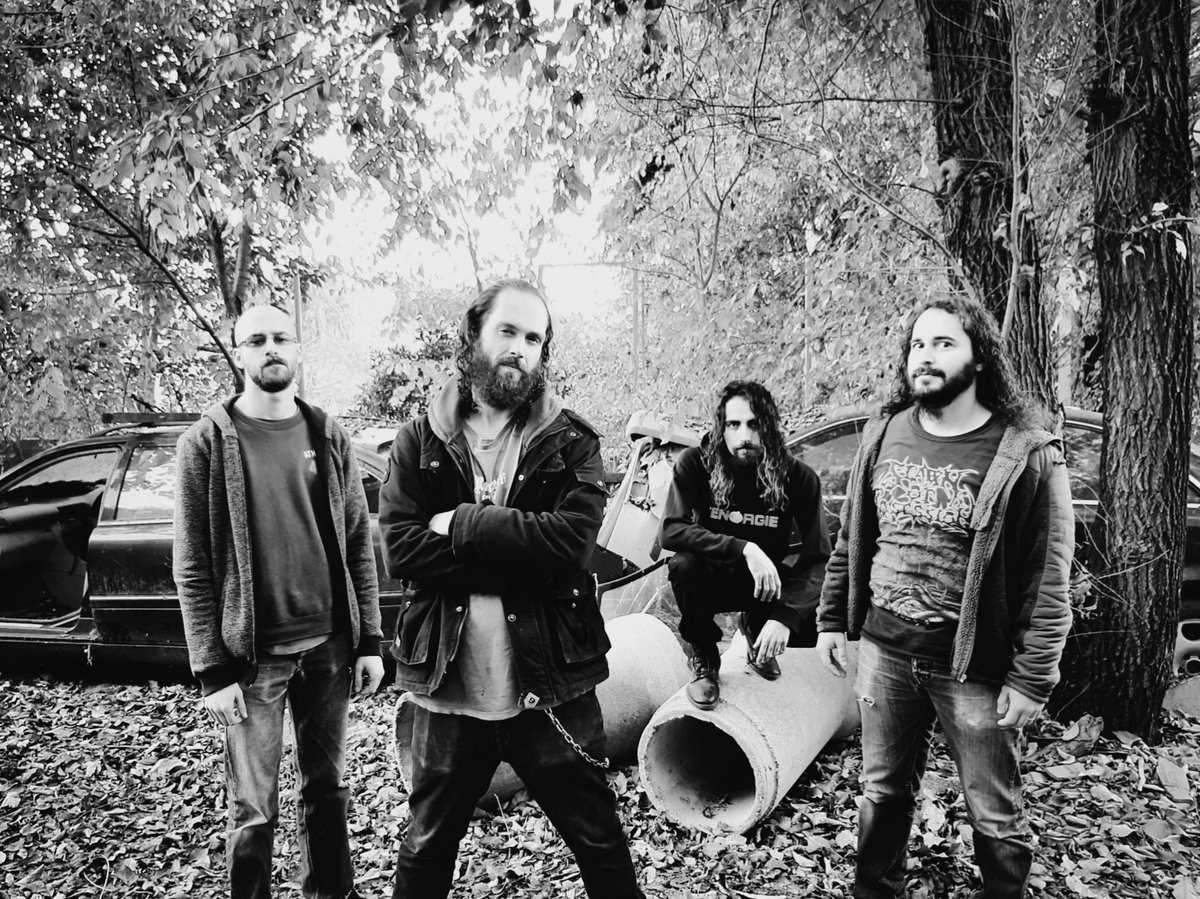 Follow the band at these links:
https://www.dymm-productions.com
https://www.instagram.com/neuropsyofficial/
https://www.facebook.com/NeuropsyOfficial
https://neuropsy.bandcamp.com/