Goat Sanctuary - Chthonic EP - Reviewed At Full Metal Mayhem ! Check it out here at this link: https://lorenzvangore.wixsite.com/fullmetalmayhem/post/goat-sanctuary-mit-chthonic
Release date: It comes on the fourth of June 2021

Other releases of the band: This is probably their first EP and third also the only release so far. 

How did I get to know the band: The Metal Devastation Radio offered me this EP and the first question I gave myself was: "What the snaggletooth is Brutal Thrash Metal"? 

How do I find the disc: Can you like to give yourself, even if it is different than expected:

CTHULHU opens the disc really heavy. The drums in combination with the bass sound as if Cthulhu himself is pounding against the walls in R'lyeth. This remains the song over, while the claps deliver a decent riffing. The vocals are also good, they oscillate between angry babble and nasty screaming that would almost be enough for black metal. 

HAIL TO THE GOAT gets a longer intro, but takes the tempo back, so here we have a song that spends most of it in the lower mid-tempo, with some speed spikes. Here, too, we experiment with the voice, here we have not only the growled but also a really good clear voice. 

SHARK TEETH stays at the rather quiet pace, but packs a good portion of heavyness with it again. Here the bass is used quite prominently and that could be my favorite on the EP. 

DRAIN THE BLOOD steps on the accelerator again and here comes an almost brutal feeling, but I've heard more brutal songs from Kreator or Slayer. Doesn't mean that he's bad, but not as brutal as expected. 

OUT OF TE LIGHT ends the EP and packs a little more hate anger into the voice. Nice groovy and heavy. 

Conclusion: It's not really brutal. Maybe the genre addition comes from the ultra-low tuned claps, as in Brutal Death, but I just lack the brutality. I would rather call it "Super Heavy Thrash Metal". If you like thrash and like the whole thing lead-heavy, you should take a look here - Full Metal Mayhem
Brutal Thrash Metal
The musicians in Goat Sanctuary are from the Seattle area and bonded over their shared passions for Metal. Each member brings a unique musical aesthetic to the band. The new EP CHTHONIC was written by Goat Sanctuary, produced by Boomdust and mixed/mastered by Seattle legend, Jack Endino.
Goat Sanctuary was born out of the dark winters of Seattle to explore the deepest sounds of Thrash Metal brought by a diverse array of influences each member has to offer.
FFO: Powertrip, Plague Years, Gravehuffer
Check out the videos!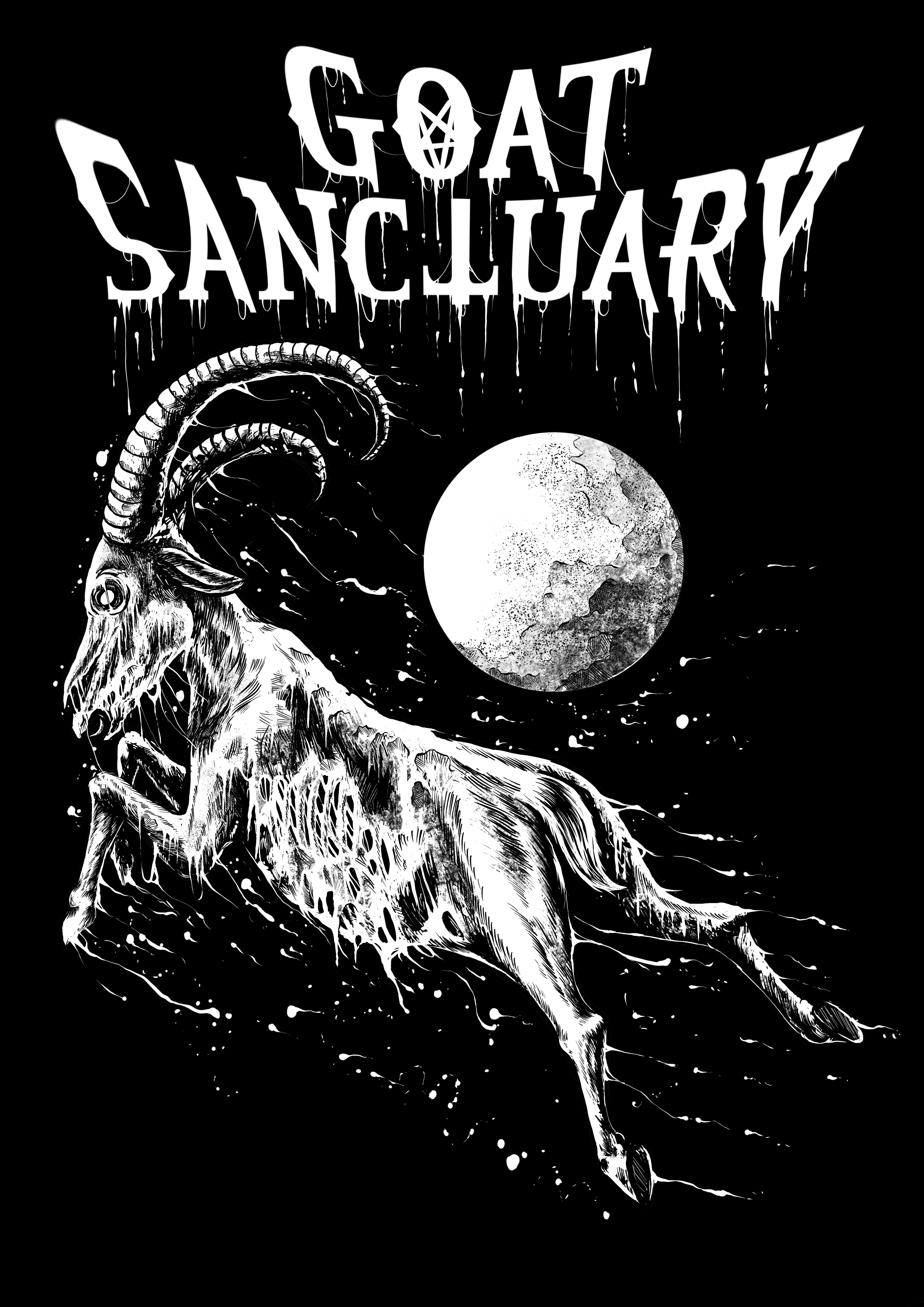 Looking to the Future:
The band is looking forward to playing shows at a venue near you.  For booking info, please contact: goatsanctuaryband@gmail.com
The members are:
Tim Mullen, Drums
Simon Crawley, Vocals
Zach Cook, Guitar
Brent Powell, Bass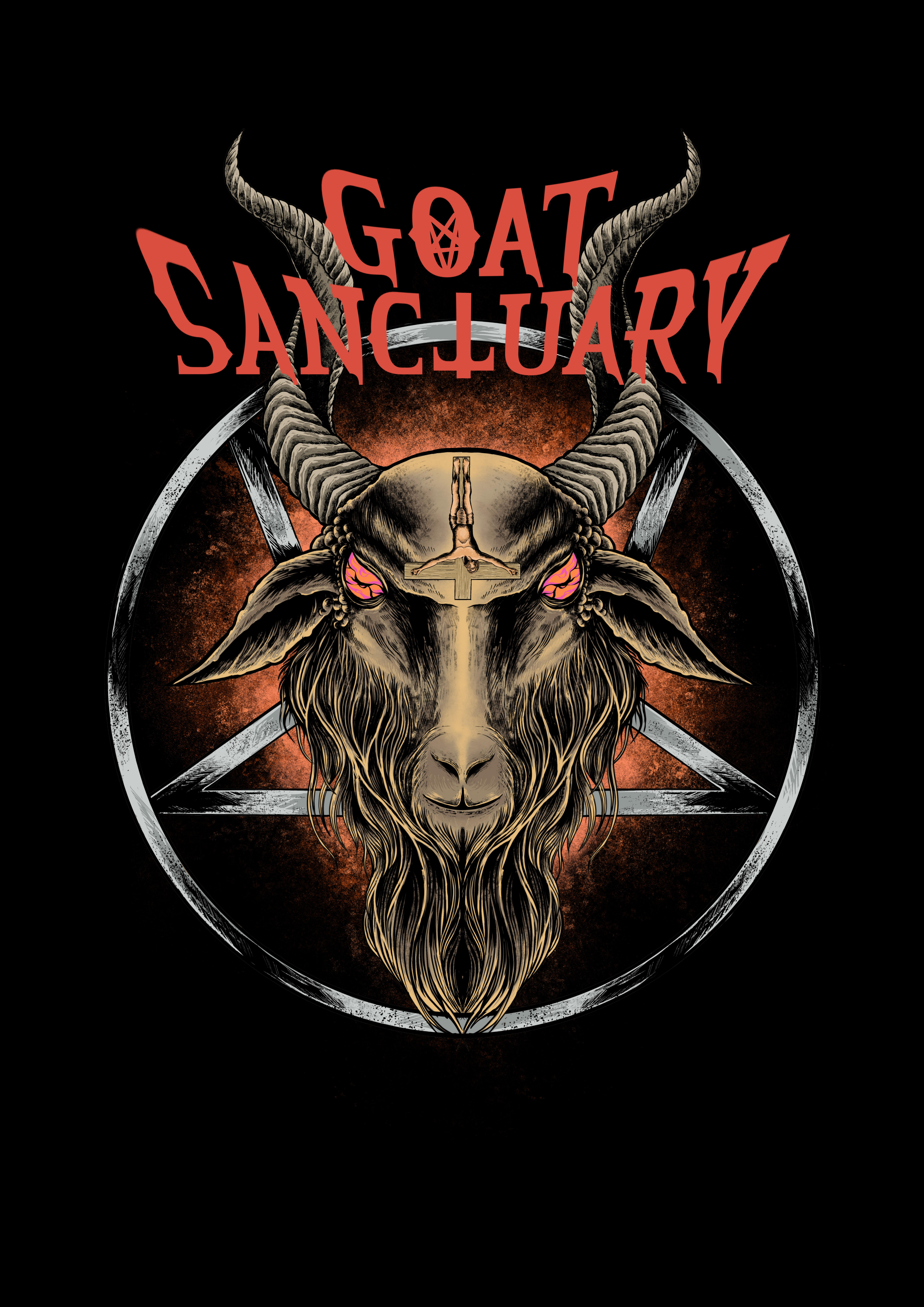 Follow the band at these links:
https://goatsanctuaryband.com/
https://goatsanctuary.bandcamp.com/releases
https://www.facebook.com/Goatsanctuary/
https://www.instagram.com/goat_sanctuary/
https://twitter.com/goatsanctuary
https://www.youtube.com/channel/UC6ByZZjqlgUAu9rMklqFWaQ