Gravehuffer took to Facebook today in response to a hater bitching about the band releasing an album on vinyl and asking a fair price in return for some very cool stuff! Check it out!
It looks like we have a local hater in our midst. Ok, number one; the amount isn't 'outrageous' according to how much it costs to press vinyl. Our record label set the prices anyway. Obviously this moron hasn't priced how much it costs to press a few hundred records. Number two; it was self-recorded because we had all of the equipment and space to do it, plus we bought thousands of dollars worth of gear prior to this exact recording so it DID COST SOMETHING! Number three; the album was mastered specifically for vinyl with less compression and at a much higher bit rate than the cd/cassette/download was. We also recorded 2 extra songs specifically for the vinyl, with one of the songs featuring a guitar solo by a former member of Carcass. We're even recording the drums for the OTHER new song this weekend. Oh yeah, we have to PAY for that! SMH. Number four; we don't 'refuse' to play shows, we just couldn't without Larry, our drummer at the time. We waited it out with him as long as we could, hence getting Matt from Public Assassin, who is our new drummer. Number five; we played out of town all the time, opening for the likes of DRI, Vader, Immolation, and Death Angel. We played in Monett, Tulsa, Parsons, Lawrence, Springfield, Pittsburg, etc. I guess we didn't meet your quota for 'out of town'?! Anyway, if you want to check out our vinyl pre-sale, check it out here: https://reach.thrinacia.com/Gravehuffer2018
Buy one just to make this fool shut his mouth. hahaha
Thanks to EVERYONE who HAS supported us! We WILL be playing shows again soon as well as OUT OF TOWN.
Bluntface Records, Dirtbag Clothing, K B Guitars, Sinister Guitar Picks, Spectraflex, Von York.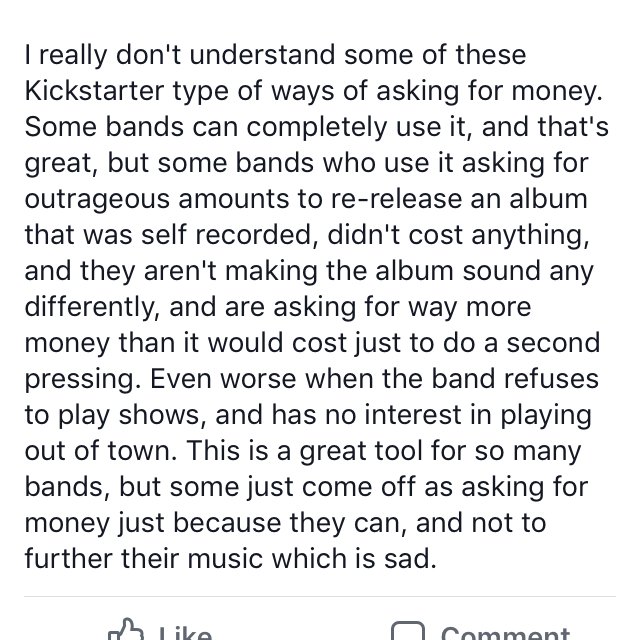 Check Out Gravehuffer here!
Check out the bad ass pre order and all the different cool shit you can get !