The Vegan Cannibals - The Turnip Album - Reviewed At Metal Digest ! Check it out here at this link: https://metal-digest.com/2021/10/15/the-vegan-cannibals-the-turnip-album/
Never have I had such varied and extreme responses when playing an album to different people for the first time; "That's so cool! I want the band as toys for my room". On the other hand; "Absolute garbage. Quit wasting our time, seriously. An absolute heave ho..GTFO. Time waster"
So, what is it? The Vegan Cannibals are an anonymously concocted animated Metal band who have a fascination with cats; there's a lot of meows on this album. They are supported by a a full suite immersive experience of a cool web presence, videos, merch, a comic strip, toys and more to come. The noise they make is, to put it mildly, a bit confused. The (real world) musicians are obviously pretty damned talented, the bass playing is technically astonishing in places, the guitar work uses all the sounds that a typical Mike Patten project would use, there's blast beats and super-fast double kicks. There's "singing". The most jarring aspect is the choice of voice/vocalist used. Sounding like a heavily processed survivor of "The Ring" she might be entirely computer generated; or might crawl out of your TV and kill you in your sleep.
I kind of get what the gig is with this. It's someone with enormous talent and a bizarre imagination having a giggle playing around with the concept of multi-discipline promotion. (Think Les Claypool or Devin as possible examples). Or it's someone with very little musical talent trying to sell dolls and merch. (Think Kiss).
Either way it's going to be divisive, and will either just disappear, or be FUCKING EVERWHERE. - Metal Digest
Release Date: Jan 19, 2021
FFO: Devin Townsend Project, Mr. Bungle, Babymetal
The Vegan Cannibals | the loudest and heaviest 3D animated band in history! So loud, you may turn the volume down! Five Crazies from the bottom of the planet forging their way through life to keep the band together!
Music, Comics, Videos, Mechanize, and more to come!!
Check out this video!
Check them out on Spotify!
Animated Videos and live streaming coming soon.
Fennec on Vocals and Guitar
Twozo on Bass guitar
Jerri on Keyboards and SFX
Fuzzy on Lead Guitar 
Goldie on Drums and Percussion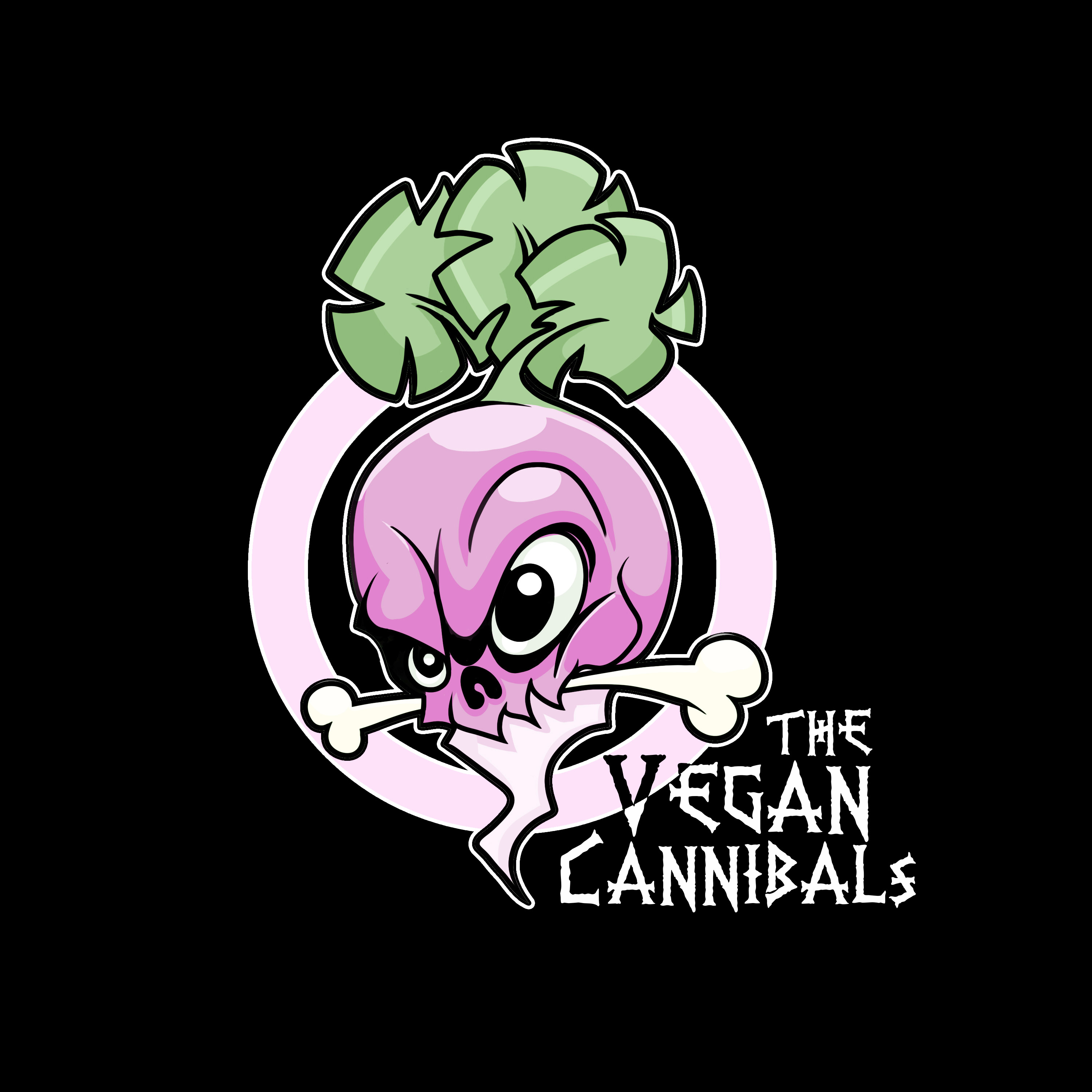 Follow the band at these links:
www.thevegancannibals.com/
https://open.spotify.com/artist/6XwiHMoPPalaXaKM1neXdu
https://www.youtube.com/channel/UC5Mc9eS76EQk5_1jHQxXx0A
https://music.apple.com/us/album/the-turnip-album/1533930571
https://www.facebook.com/TheVeganCannibalsBand