(New York, NY – August 22, 2022) – BEWITCHER announce Northwest Witch-Cult Dominion tour with Wormwitch. The tour starts November 15th in Vancouver and wraps on November 20th in Oakland and includes a performance at Charged Noise Fest, with Bat, Nunslaughter, Wraith, etc., on November 19th in LA. Before the band hits the road with Wormwitch, make sure to catch them on the remaining dates of the Vile Ascension Tour with Goatwhore and Incatation. For more information and to purchase tickets, visit the BEWITCHER's website, HERE .
 
BEWITCHER will be on tour in support of their full-length album, Cursed Be Thy Kingdom, which was released 2021 via Century Media Records to rave reviews. Fans can purchase and stream Cursed Be Thy Kingdom, HERE .
 
ABOUT BEWITCHER
Formed in 2013 as a duo, M. Von BEWITCHER and A. Magus pumped out a handful of BEWITCHER demo tapes that stormed the underground with blasphemous and raw speed metal. In 2016, after rounding things out with a live drummer, BEWITCHER released their self-titled full length debut (recorded and mixed by Joel Grind), and followed it with Under The Witching Cross in 2019. No strangers to the road, BEWITCHER has toured hard all across North America and Europe supporting such acts as Visigoth, Savage Master, and Holy Grail. BEWITCHER is M. von Bewitcher (vocals, guitars), A. Magus (bass guitar, backing vocals), and A. Hunter (drums, percussion).
BEWITCHER Tour Dates:
VILE ASCENSION Summer Tour
w/Goatwhore, Incantation, Caveman Cult
Aug 22 - Albuquerque, NM - Launchpad *
Aug 24 - Dallas, TX - Trees *
Aug 25 - Austin, TX - Come And Take It Live *
Aug 26 - Houston, TX - Warehouse Live *
Aug 27 - New Orleans, LA - One Eyed Jacks *
* no Caveman Cult
 
Northwest Witch-Cult Dominion
w/Wormwitch
November 15 – Vancouver, BC – Red Room
November 16 – Seattle, WA – Funhouse
November 17 – Portland, OR – Dante's
November 18 - Sacramento, CA – Café Colonial
November 19 – Los Angeles, CA – Charged Noise Fest*
November 20 – Oakland, CA – Elbo Room Jack London*
*No Wormwitch
BEWITCHER Tour Dates:
VILE ASCENSION Summer Tour
w/Goatwhore, Incantation, Caveman Cult
Aug 22 - Albuquerque, NM - Launchpad *
Aug 24 - Dallas, TX - Trees *
Aug 25 - Austin, TX - Come And Take It Live *
Aug 26 - Houston, TX - Warehouse Live *
Aug 27 - New Orleans, LA - One Eyed Jacks *
* no Caveman Cult
 
Northwest Witch-Cult Dominion
w/Wormwitch
November 15 – Vancouver, BC – Red Room
November 16 – Seattle, WA – Funhouse
November 17 – Portland, OR – Dante's
November 18 - Sacramento, CA – Café Colonial
November 19 – Los Angeles, CA – Charged Noise Fest*
November 20 – Oakland, CA – Elbo Room Jack London*
*No Wormwitch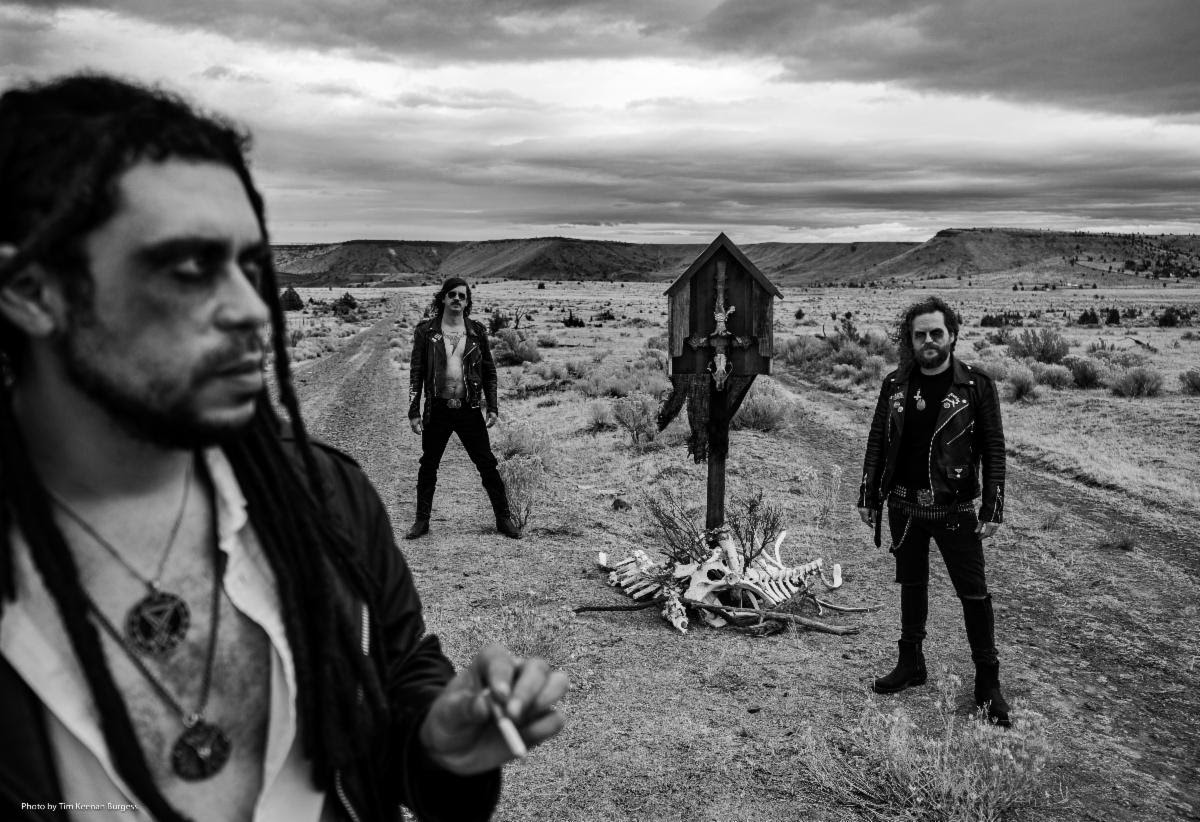 Purchase/Stream 
Cursed Be Thy Kingdom
: