French doomsters, CONVICTION, have announced the release of their hotly anticipated, first full-length album! The band's self-titled debut will drop on January 22, 2020 via Argonauta Records.


CONVICTION burst into the doom scene in 2013, when they released their first demo. The four- piece, which is featuring members of TEMPLE OF BAAL, MOURNING DAWN, ATARAXIE and many more high class blackened heavy acts, unleashes the pure traditional doom in the likes of Saint Vitus, Pentagram, Count Raven or early Cathedral. The upcoming debut, recorded, mixed and mastered by guitarist Frédéric Patte-Brasseur in the Vault 92 Studio, contains 8 fierce and massive tracks, that will take you on a trip into slow heaviness! Finally, the wait for CONVICTION's debut album is over, listen to a first single, the doom monolith "Voices Of The Dead", here:
Says the band:
"We're proud to finally release Conviction's first album, an album made by True Doom Metal fans, for True Doom Metal fans. Recording the whole album on our own in Frederic's Vault 92 studio has been quite an intense experience. Lots of sweat & blood were involved, and we've learnt a lot on ourselves as musicians through the process, channeling all our influences.
 
The first single, Voices of the Dead, was inspired by long walks in the foggy countryside, forests and old churches of Normandie. Desolate empty places, ancient stones, old statues... Sometimes you feel like being between The Hound of the Baskervilles and a novel from the Brontë sisters, it can be both freaky and gothic at the same time. We'd like to salute Claudine Kax, who did a remarkable work on the album's visual, directly drawn from a XVIth Century statue inside the church of Gisors."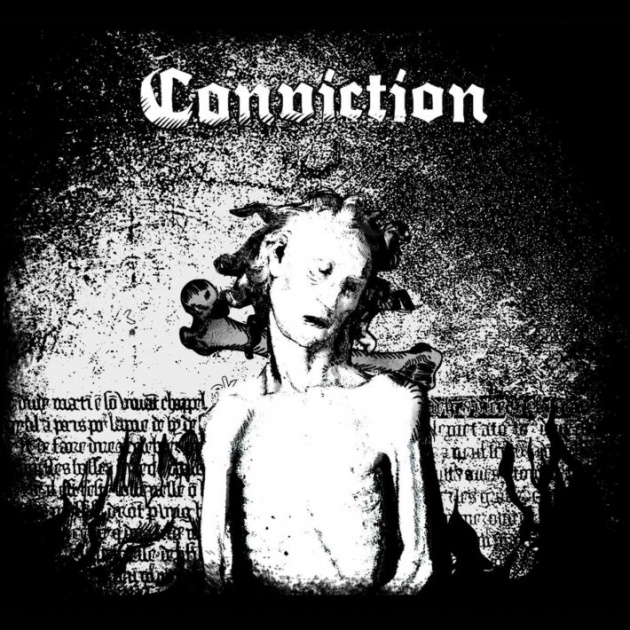 Album Tracklist:
01. Prologue Affliction
02. Voices Of The Dead
03. Through The Window
04. Curse Of The Witch
05. Outworn
06. Wrong Life
07. Castles Made Of Shame
08. My Sanctuary

CONVICTION's upcoming album is slated for a release on January 22, 2020 via Argonauta Records, and will be available as CD and Digital formats. The pre-sale of this MUST-HAVE doom epos has just started at THIS LOCATION!
CONVICTION is:
Olivier Verron: Lead Vocals & Guitar
Frédéric Patte-Brasseur: Guitar, Backing Vocals
Vincent Buisson: Bass, Backing Vocals
Rachid "Teepee" Trabelsi: Drums



For More Info Visit:
Bandcamp
Facebook
Instagram
Twitter
Youtube
Label