Year Of The Cobra join The Zach Moonshine Show to talk about the new album "Ash And Dust"! This episode features new music from Reign of Vengeance, HAZZERD, BARBARIAN SWORDS, Year Of The Cobra, Terror, Oxygen Destroyer, Nocturnal, Quayde LaHüe, Second To Sun, The River, TORSO, 1945, COMANDO PRAETORIO, Doom 'An Blue, and more!
Track List
1 - The Final Aeon For All Humans - Reign of Vengeance
2 - The Zach Moonshine Intro
3 - A Tormented Reality/The Tendencies Of A Madman/Misleading Evil - HAZZERD
4 - Year Of The Cobra Interview featuring The Battle Of White Mountain/The Divine/Ash And Dust
5 - Goddess of War and Annihilation - BARBARIAN SWORDS
6 - Bullshitting On Air
7 - This World Never Wanted Me/Get off My Back/In Spite of These Times - Terror
8 - Sons of the Necrobeast - Oxygen Destroyer
9 - Shadows Of Euclidean Spaces - Nocturnal
10 - Man In The Purple Robe - Quayde LaHüe
11 - Devil - Second To Sun
12 - Vessels - The River
13 - Bad Medz - TORSO
14 - Horses Of Apocalypse - 1945
15 - Barbarie della pietà - COMANDO PRAETORIO
16 - Two-Bit Son of a Bitch - Doom 'An Blue
Listen to the full episode below on Mixcloud!
Check out the interview alone on YouTube!
Seattle stoner doom powerhouse Year Of The Cobra's second album Ash And Dust is sure to ultimately establish the duo - comprised of Amy Tung (bass/vocals) and Jon Barrysmith (drums) - as one of the genre's brightest stars, presenting a darker and more diverse sound than before with both psychedelic and post punk elements.
By now, Year Of The Cobra have found their very own niche, where lava-like riffs and pounding grooves melt with vocals of radiant grace and hooks of remarkable pop sensibility. Between all its excruciating heaviness, Ash And Dust reveals moments of light-hearted and angelic beauty. Captured into a larger-than-life production by legendary sound engineer Jack Endino (Nirvana, Soundgarden, Bruce Dickinson), the album is a sonic experience that makes you want to dance into a flaming abyss.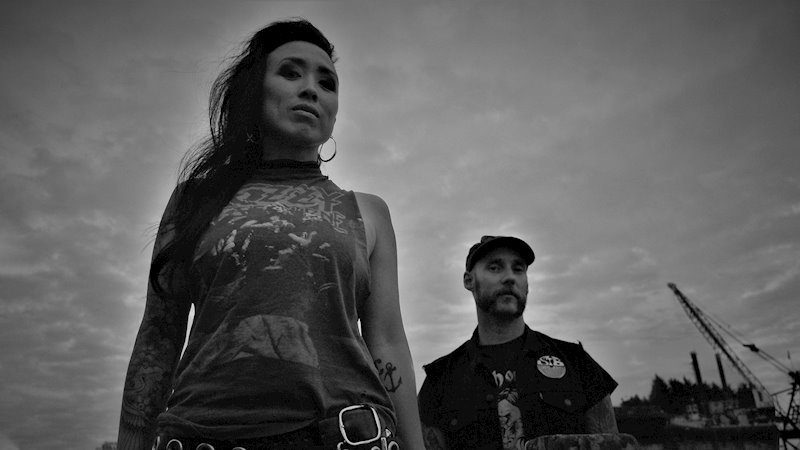 Social Links: 
https :// www . yearofthecobra . com /
https :// www . facebook . com / yearofthecobraband /
This weeks featured Vinyl on the show is Hazzerd, check em out below!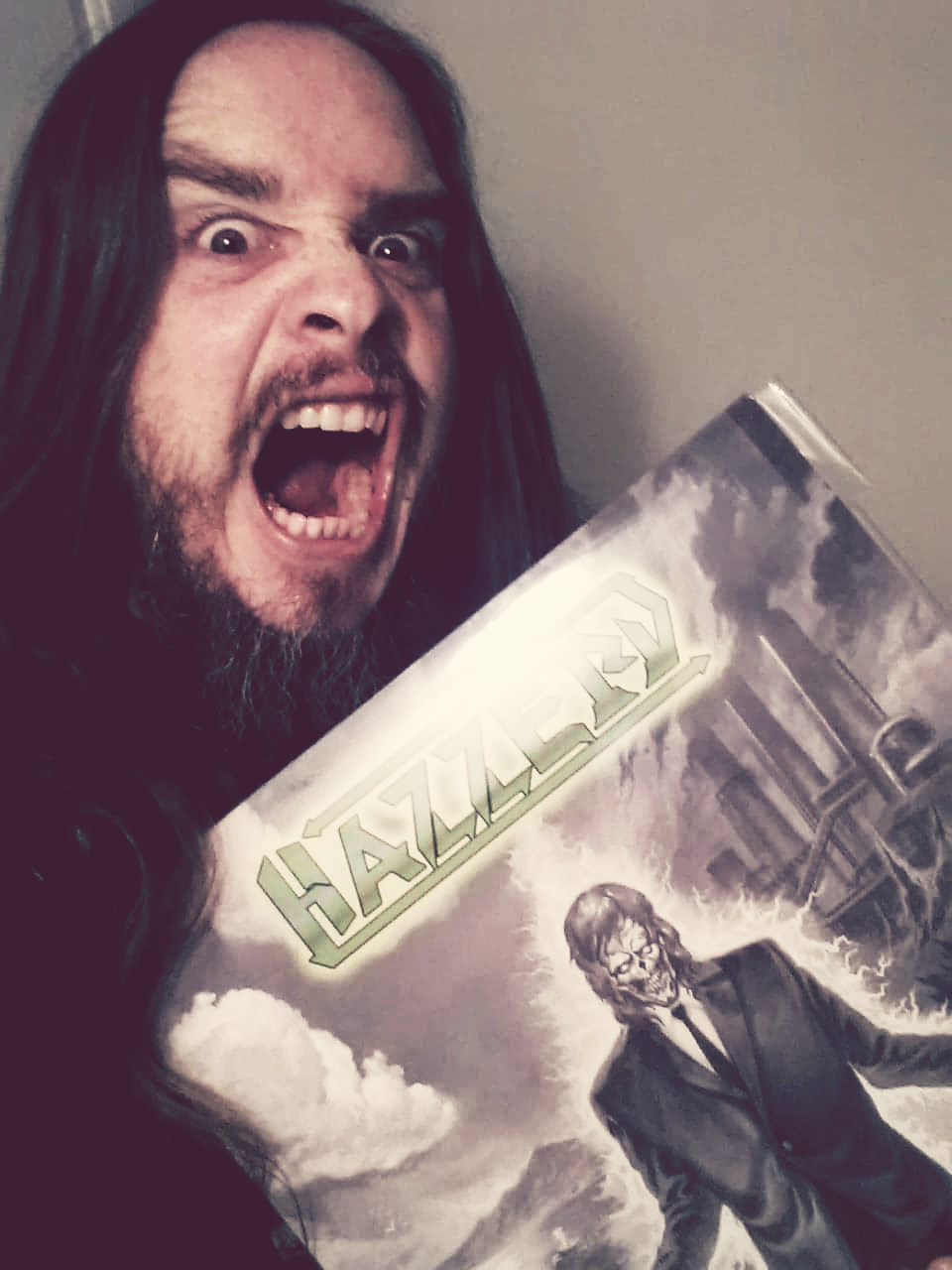 Also be sure to check out Reign of Vengeance on Bandcamp!