Tales of The Tomb join The Zach Moonshine Show to talk about the new album "Volume Two : Mendacium"! This episode features new music from Voimaton, Mayhem, Denner's Inferno, Blood Eagle, Aeshma, Cthonica, Fit For An Autopsy, Marilyn Manson, Orchid, Teitanblood, Selenite, Invictus, Acathexis, Acherontia Styx, DENIAL OF GOD, Kaamos Warriors, Profane Order, Third Chamber, Anno Diaboli, and more!
Track List
1 - Apotheia/Erudition/Primal - Voimaton
2 - The Zach Moonshine Intro
3 - Falsified and Hated/Worms and Ruins/Worthless Abominations Destroyed - Mayhem
4 - Sometimes - Denner's Inferno
5 - Doctrine Of Death - BLOOD EAGLE
6 - The Second Coming of Satan - Aeshma
7 - Nor the deadliest disease - Cthonica
8 - Tales of the Tomb Interview featuring The Nightmare Hall/Faul/The Sinful Messiah
9 - Shepherd - FIT FOR AN AUTOPSY
10 - God's Gonna Cut You Down - Marilyn Manson
11 - He Who Walks Alone/Eyes Behind The Wall/Capricorn - Orchid
12 - The Baneful Choir - Teitanblood
13 - Final reckoning - Selenite
14 - Through The Storm (Promotion File) - Invictus
15 - Veins Hollowed - Acathexis
16 - As Above, So Below - Acherontia Styx
17 - The Lake In The Woods - DENIAL OF GOD
18 - Chaos Walks the Earth - Kaamos Warriors
19 - Ancient Blood - Profane Order
20 - Harvesting Our Decay - Third Chamber
21 - Warmonger - Anno Diaboli
Listen to the full show below on Mixcloud!
Listen to the interview alone on YouTube below:
Tales of The Tomb – Volume Two : Mendacium (2019) (EP)
For fans of Macabre, At The Gates, Cannibal Corpse, Dying Fetus, Blood Red Throne, Psychological Horror Metal / Death Metal / Murder Metal
Release Date: September 27, 2019
Label: Self-Release
Distribution:

"Overall, I recommend this album to death metal fans of all varieties. It is a fun album with a lot of great riffs. Also, I highly recommend reading the lyrics and learning about the conspiracy theories behind the songs." - Metal Temple

"Volume Two: Mendacium is six songs of punishing metal fit for listeners with the heaviest of taste. Whether you're spending time carving pumpkins or watching slasher movies this Halloween season, be sure to make room on your playlist for Tales of the Tomb." - Surviving The Golden Age

" Their new, independently released EP is heavy as ice and laced up with razor-sharp production. Volume Two: Mendacium is a non-stop frosty riff fest, delivered on a moose-poutine platter of awesome production thanks to the Canucks over at  The Grid . Slapshot your wallets & pick up this death metal gem." - TrveNorth Reviews

"The need to head bang is strong with this one, and it made for an excellent addition to my Death Metal library." - New-Transcendence

"All in all, Tales of the Tomb's latest installment is a rather subtle tale that is more akin to a destructive musical journey through morbid lyrical themes and passages. There are quite a few references to real life events of the political, conspiracy and paranormal nature, in addition to some comical and/or eerie audio samples thrown in here and there to give off that distinct '90s death metal vibe. It's a beyond stellar 20-something minute composition that's fairly well-structured instrumentally and vocally nostalgic, if a bit familiar. I'd give it an easy recommend to those who are up for a blend of OSDM with some techy, melodic and other newschool vibes similar to stuff like the latest Cryptopsy or the sound of other material that's a bit more out there like Psycroptic, Skinless, Revocation or hell pretty much any bands remotely alike to those sounds. That being said, I'd be inclined to hear a Volume Three EP or full-length in the hopefully near future. " - Metal Trenches
"RIYL: Serial killers and death metal. Now, many of you may think the two already go hand in hand, but new dimensions of depravity are opened when you take the murderous criminals Macabre and Church of Misery have been glorifying forever and backdrop it with noise more akin to Cannibal Corpse Fist-****ing At The Gates. Or Vice Versa." – Decibel Magazine
"Volume Two: Mendacium is a non-stop frosty riff fest, delivered on a moose-poutine platter of awesome production thanks to the Canucks over at The Grid. Slapshot your wallets & pick up this death metal gem on September 27." - TrveNorthReviews 
"The EP runs as a mix of fast and mid paced parts to present mosh worth tracks for the pit and notable swing your head around in circles anthems such as Nine Eleven, which is probably my favourite track. The last song on the EP 'Mermaid in a Manhole' was an excellent close to to Volume Two and was my next favourite song. All in all, it's ideal for swinging the head around, roaring, and dripping sweat on to the floor." - Mosh Nerd Republic
"A beyond stellar composition of subtle but well-structured and musically destructive passages." - Metal Trenches
"It's got a European death metal feel to it, and while it's definitely heavy, it's centerpiece is a melodic guitar solo. If the rest of the EP, out on November 27th, is anything like the first taste of it, signals Tales of the Tomb as a band we'll be hearing more – Metal Insider
"Grooves entwine and work their way under the skin like toxic vines, whilst the body of the song strolls with a deceitful calm as much hued in more classic metal essences as it is in death metal voracity." – RingMaster Review
"Volume One: Morpras stands as a melodic treat fans of cold sounding death metal, melodic or otherwise, will definitely get a kick out of." – Apochs Metal Review
Prairie Finalist for Wacken Metal Battle Canada 2016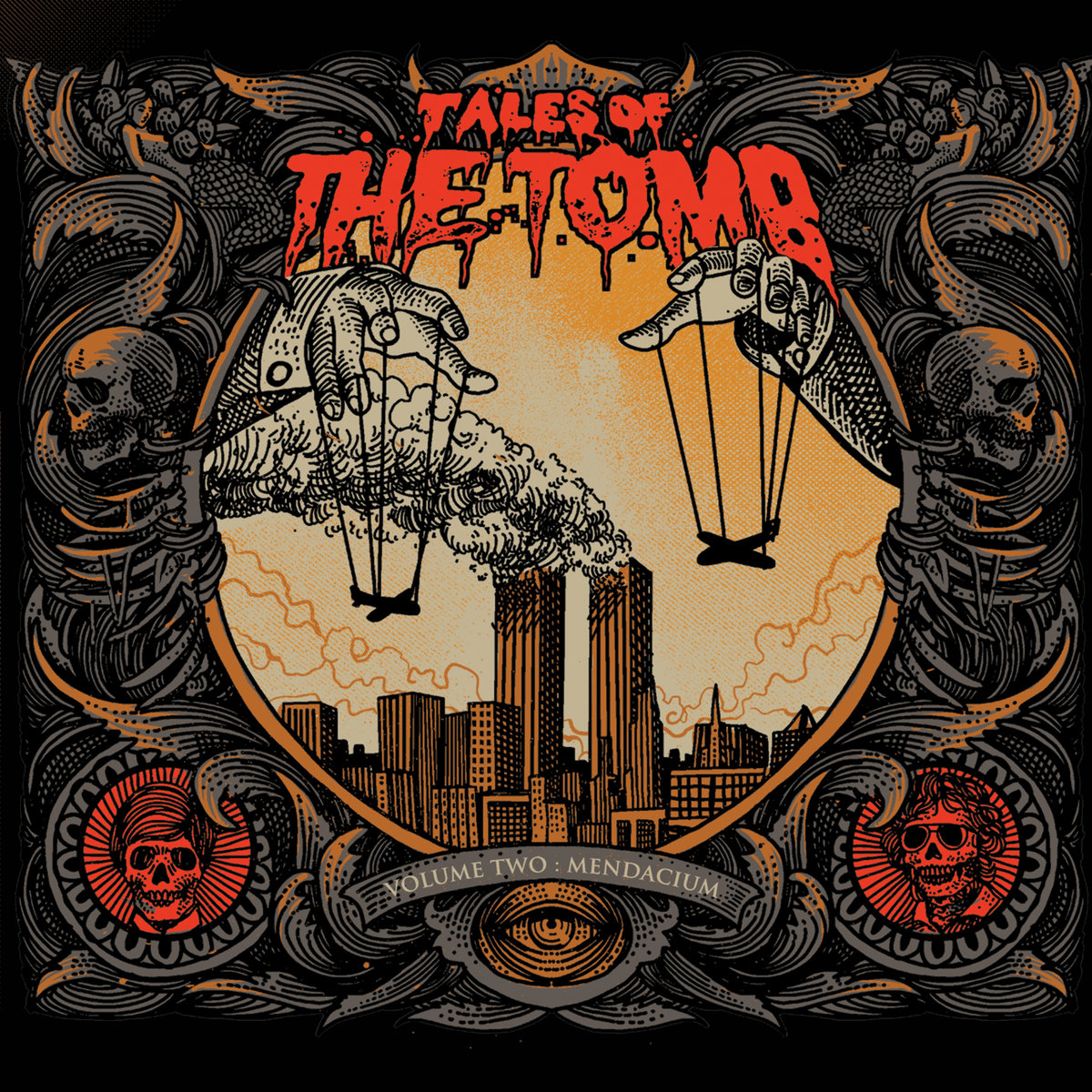 This weeks featured vinyl dig is Orchid, check em out below!