Release Date: 9/22/2023
FFO: Sacred Reich, Suicidal Tendencies, Voivod.
Location: Trutnov, Czechia
Exorcizphobia is back with new LP! The album is titled "Spiritual Exodus" and in many ways continues where its predecessor "Digitotality" from 2020 ends. Through the themes as reincarnation (Reflections, Ring-Pass-Not or Through a Glass Darkly, which is musicalized poem of general George S. Patton), altered states of consciousness (Initiation) or alternative points of view on our reality (Down The Rabbit Hole, Those Who Oppose), finding itself in the atmosphere of combining the ancient and current. The aesthetics of this aproach is even audible. Old school fashioned thrash metal is combined with modern and distinctive touch. The whole record concludes in seven plus minutes long instrumental called "Tiwanaku" which links the music with fantastic artwork made by Paolo Girardi.
"Spiritual Exodus" will be out through DOOMENTIA RECORDS on Vinyl (black, color gatefold), CD and MC. Special CD edition for Japan will contain songs from EP "Friend Of Lunacy" and will be out on CARNAL BEAST. Release date of the physical formats is September 22. Album will be out on all digital platforms on September 25, except bandcamp (6th of October – bandcamp Friday). The band will be promoting the album on the german club tour with Israeli band BLACK SACHBAK.
Check out these videos and subscribe!
Follow them on Spotify and add to your playlists!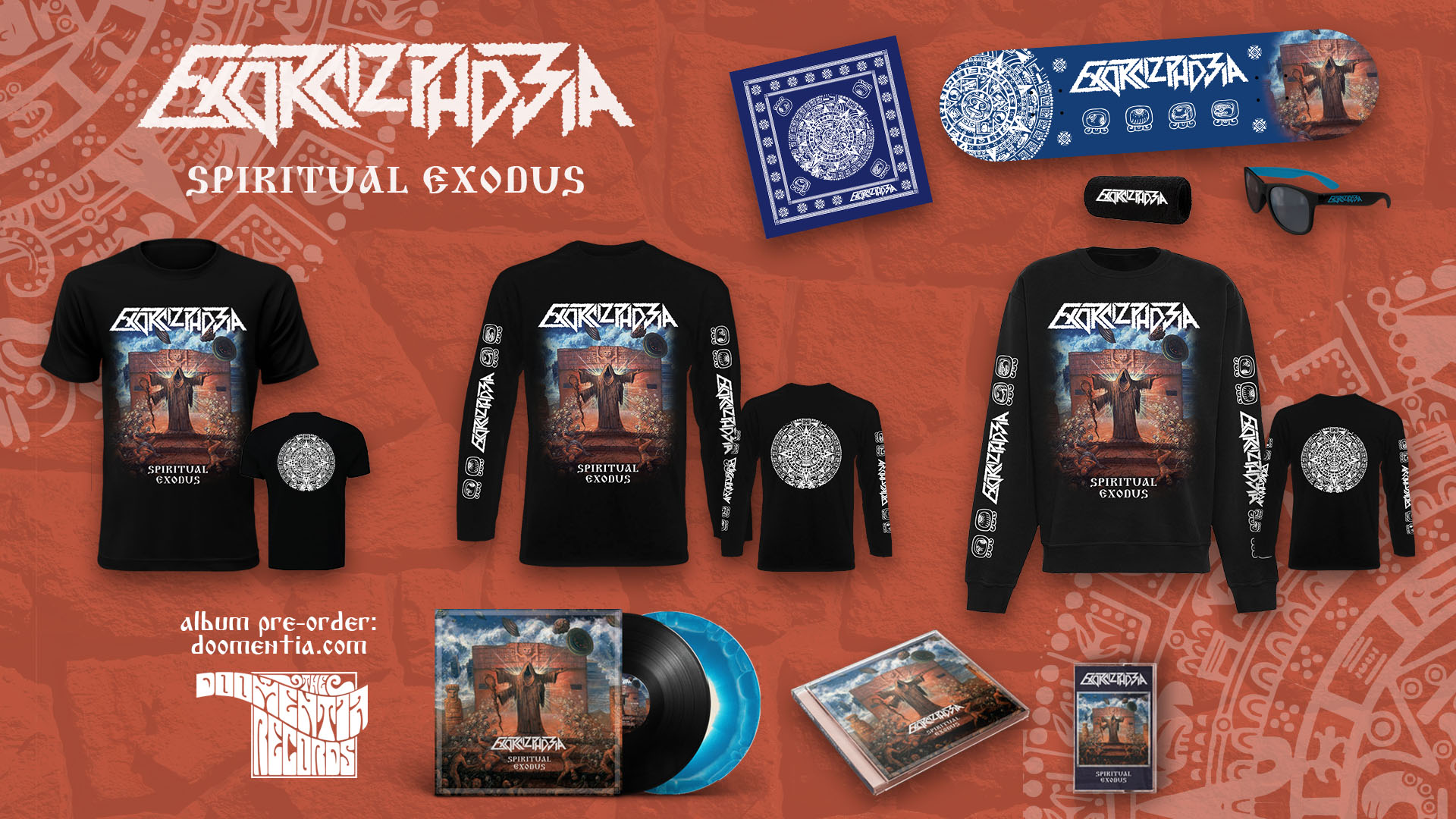 Exorcizphobia - Spiritual Exodus
Tracklist
1. Initiation
2. Violence and War
3. Reflections
4. Down The Rabbit Hole
5. Those Who Oppose
6. Ring-Pass-Not
7. Through a Glass Darkly
8. Tiwanaku (Instrumental)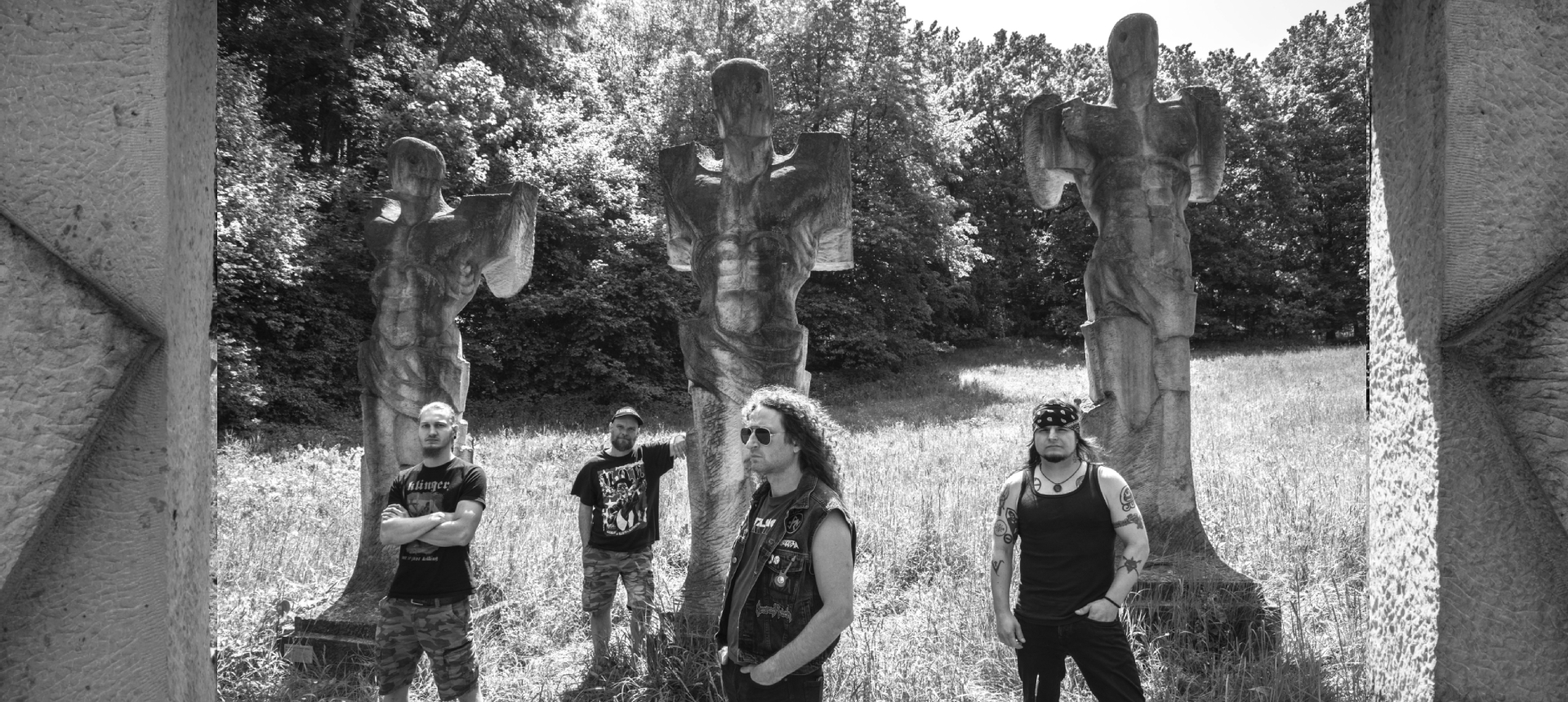 TOMAS SKOREPA – RHYTHM GUITAR AND VOCALS
ONDRA SIMA – LEAD GUITAR
TOMAS KEJKRT – DRUMS
ALES KOSTKA – BASS
 Recorded at Davos Studio by Jindrich Tomanek Mixed and mastered by Martin Hollandr Produced by Skorepa, Hollandr and Tomanek Artwork by Paolo Girardi Booklet layout by Lukas Prskavec PHOTO BY JAN ERBEN All music and lyrics by Tomas Skorepa and Exorcizphobia.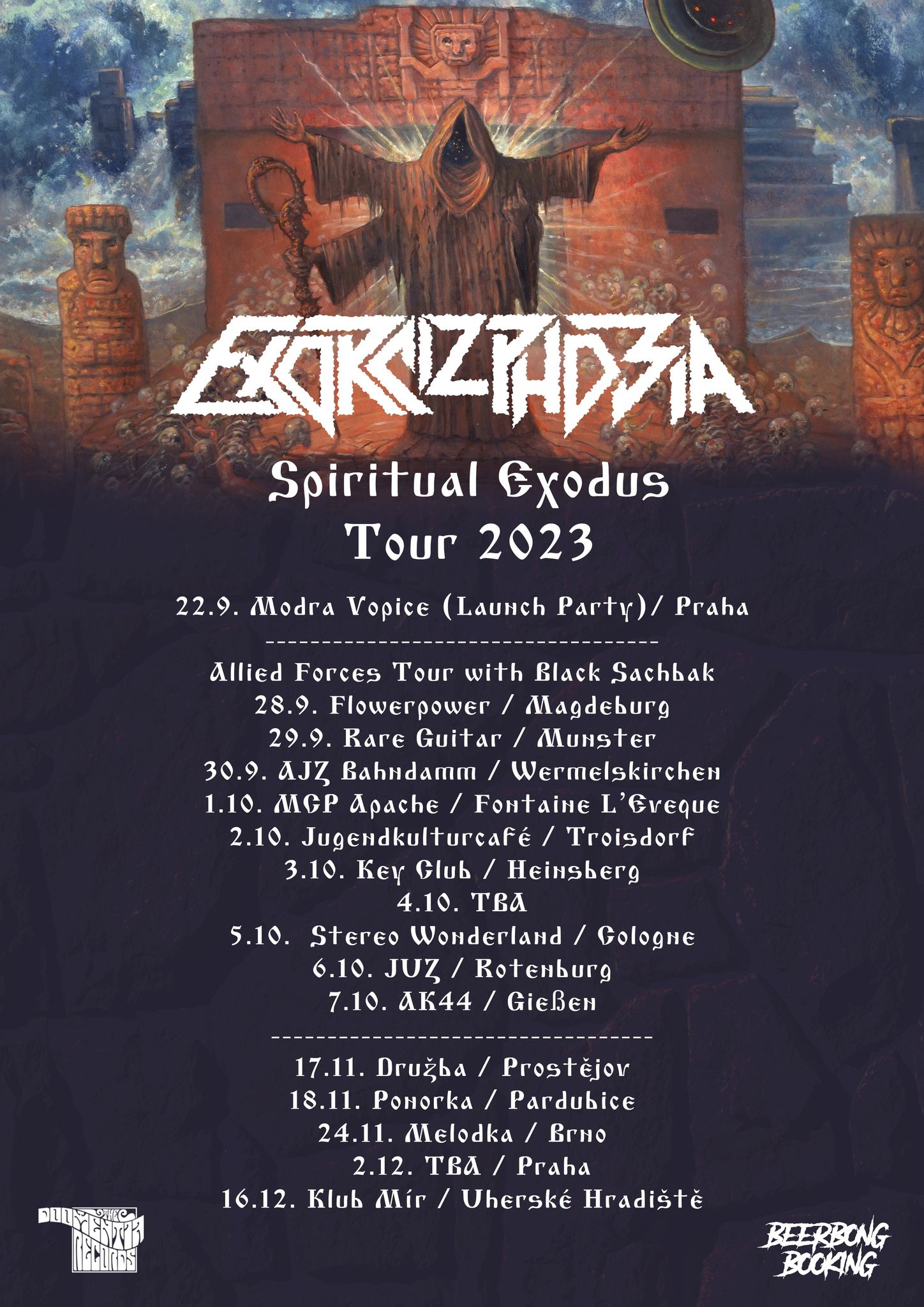 Follow the band at these links:
https://www.facebook.com/EXORCIZPHOBIA/
https://www.instagram.com/exorcizphobia/
https://exorcizphobia.bandcamp.com/
https://open.spotify.com/artist/4PfnHGwDHavpK4N6xLEghE
https://www.youtube.com/channel/UCimYGsw8Awtm4B7gYo66qpA