Hegeroth - Disintegration - Featured At Metal Hammer ! Check it out here at this link: http://www.metalhammer.it/2023/09/02/hegeroth-nuovo-disco-in-uscita-e-video-di-the-snake-in-anteprima/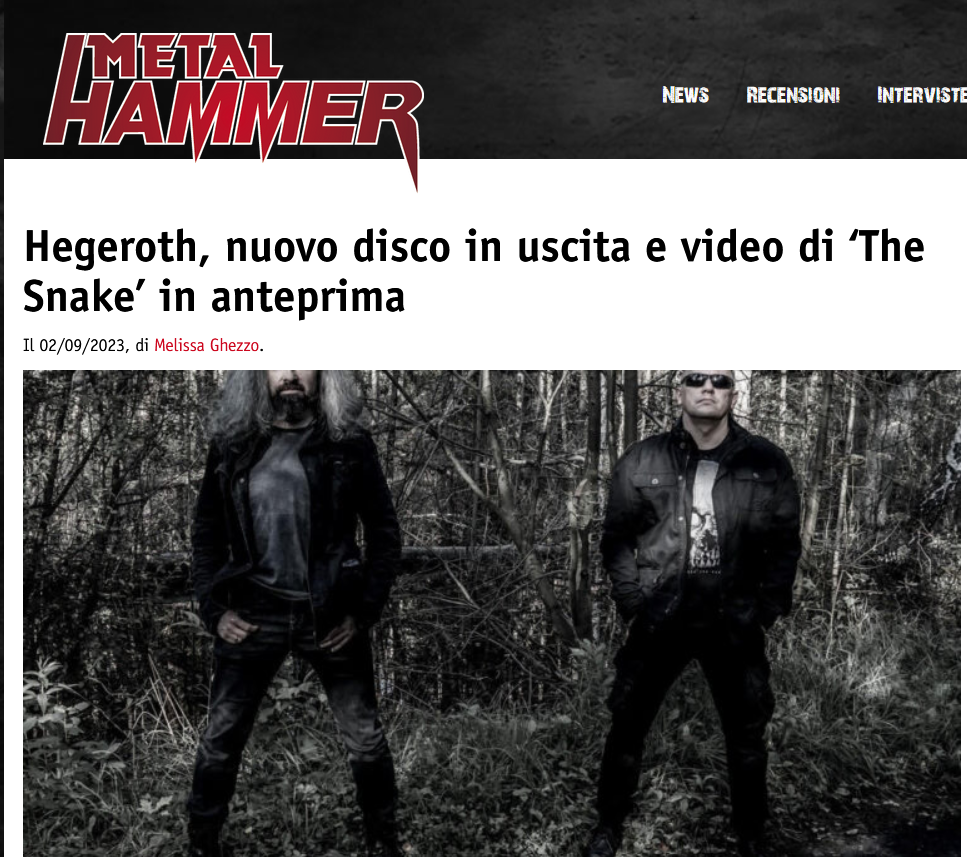 Release Date: October 9, 2023.

FFO: Dark Funeral, Immortal, Emperor
Location: Poland
Polish black metal band Hegeroth presents the second single from its upcoming fifth album Disintegration. The album is scheduled for release on September 18, 2023.
Check it out on YouTube and subscribe!
The song can also be found on the band's bandcamp profile and streaming services:
https://lnk.to/hegeroth_debased

The PRE-ORDER of Disintegration album is is active on the bandcamp profile:
https://hegeroth.bandcamp.com/album/disintegration
The Disintegration album is open and energetic black metal not devoid of non-genre influences. The dark and non-obvious melodics, diversity and multilayered nature are reinforced by the title Disintegration, which heralds the imminent collapse of the ideological machine imposing the only correct model of thinking.
The Disintegration album contains 9 tracks recorded in the band's studio (HH Soundlab Studios). The cover artwork was created by Maciej Kamuda (Blut aus Nord, Nunslaughter, Master, Kingdom, Deceased). The album's publisher will be the band itself, which once again, from the recording of the first riff to the physical medium, is overseeing the entire production and publishing process.
Disintegration will be available as a CD (jewel), digital version and on streaming services. 
Follow them on Spotify and add to your playlists!
Follow the band at these links:
https://www.facebook.com/Hegeroth
https://hegeroth.bandcamp.com
https://www.instagram.com/Hegeroth_Official/
http://www.hegeroth.com
Contact hegeroth@gmail.com
https://www.youtube.com/channel/UCK-bL4U2uaLmv-RAuPdzkUA
https://lnk.to/hegeroth_the_snake