Fugit - Morphogenetic Fractal Hologram - Reviewed By zwaremetalen ! Check it out here at this link: https://zwaremetalen.com/albumrecensies/fugit-morphogenetic-fractal-hologram
From the specialist department of difficult words and hideous album covers we present Morphogenetic Fractal Hologram from Italian one-man project Fugit . In about three quarters of an hour we immerse ourselves in melancholy post-black on the lines of Alcest and Amesoeurs .

The influence of Amesoeurs is very noticeable in a song like Starburst . This is mainly due to the long key chords accompanied by angelic female vocals. Since I don't know what Ekpyrosis is, I decided to apprentice with Uncle Google. Ekpyrosis appears to be a term that comes from the Stoics. They believed that the universe will end in absolute destruction, after which it will be reborn. The ekpyrosis is this climactic final moment. In this song, this moment is seen as a dramatic metaphor for the end of a relationship. This theme is present in almost every song text. Perhaps the brain behind this album (Andrea Milan) had some emotions to process. On Ecpyrosisis well played with sad piano lines and subdued interludes. Morphogenetic Fractal Hologram is a multi-layered album to peel off. Also on Shrivel and Dysphoria, for example, you can hear various gloomy melody lines that complement each other. Only the vocals unfortunately leave something to be desired. The drums are somewhat muffled in the mix, giving the guitars a chance to step forward and treat the listener to dreamy melodies.
Also on Morphogenetic Fractal Hologram is a song called Morphogenetic Fractal Hologram . The song has the same structure as we heard earlier on this album: a compelling bombastic opening, a subdued intermediate part and an equally compelling conclusion. On this track, however, the quiet middle part is whispered in a very nasty way. Maybe some people get warm from it, it gives me the creeps a bit. The title of the subsequent Il Volo Proibitomeans 'The Forbidden Flight'. Perhaps this is about the flight of Icarus or the departure of a loved one. The song has no vocals, so who knows. On this track we only hear a piano and some strings. As a result, it rubs a bit against ambient. It just doesn't have the depth to make it an interesting radio play. The album closes in a minor key, as the last track is called Out of Sync With the World . It is a great continuation of the previous track. The atmospheric sounds are now assisted by subtle drumming and some throat cancer. Towards the end of the song, the sky bursts open once more and we get a deluge of musical emotions over us. It is therefore a fitting conclusion to this pleasant album.
Fugit presents a fine post-black album here. It's not a masterpiece, but it certainly isn't a close-up either. So quite a recommendation! For the enthusiast, an instrumental version of this album has even been released.

rating:
75/100 zwaremetalen
Release Date: Feb 03, 2023
FFO: Alcest, Violet Cold, Lantlos, Heretoir
Location: Italy
Fugit is a one man band from Italy, created by Andrea Milan. Formed in 2014 as a way to cope with the human condition, Andrea's music speaks from personal experiences to science to our place and purpose in this massive thing called The Universe.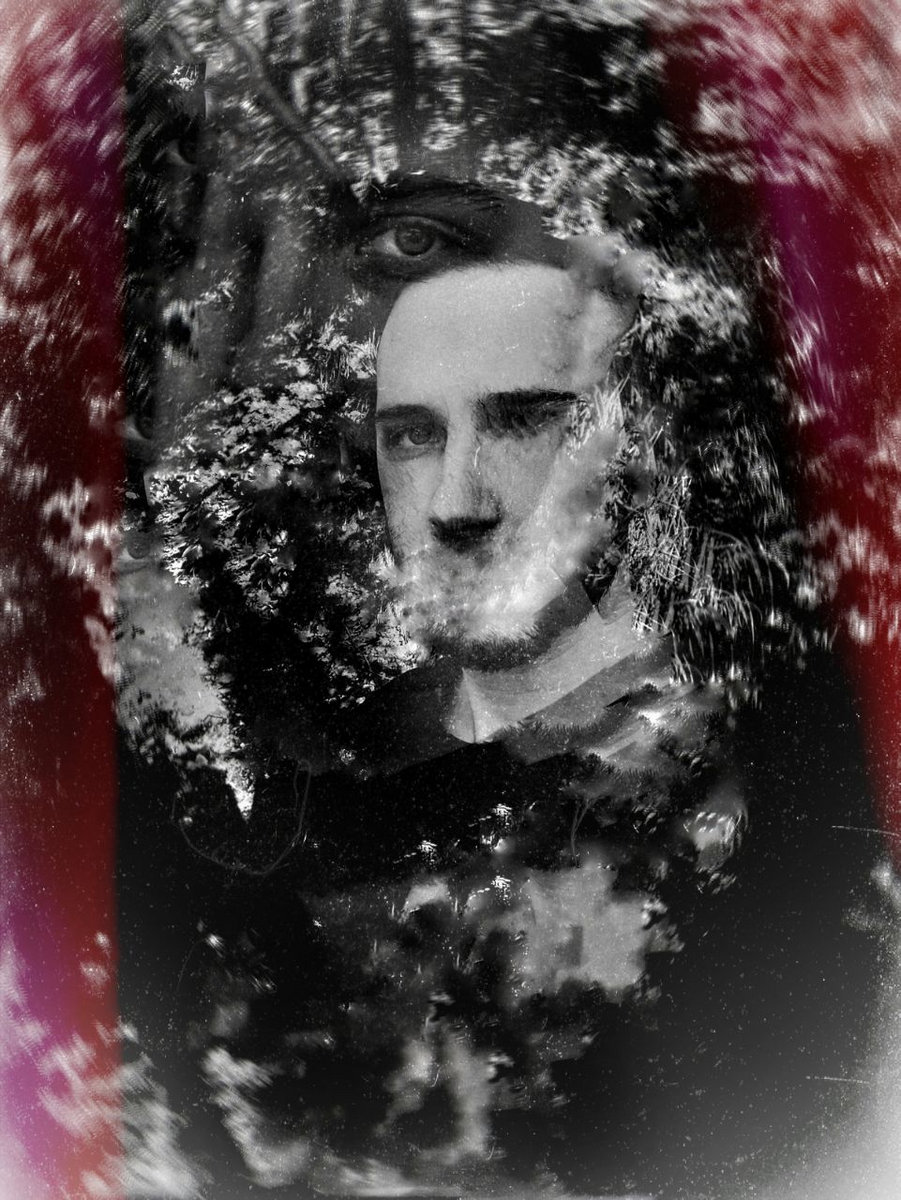 Follow the artist at these links:
https://linktr.ee/fugit
https://www.facebook.com/fugitofficial/