Release Date: August 27, 2022
FFO: Amon Amarth, Testament, Cannibal Corpse
Location: San Francisco, California USA
Absolute Darkness is a Death/Thrash metal band from the San Francisco Bay Area formed in 2015. Combining the influences of bands like Cannibal Corpse, Death, and Amon Amarth, with the Bay Area thrash sounds of bands such as Testament, Vio-lence, and Exodus.
The bands unapologetically dark and politically charged lyrics and music rail against dictators, income inequality, war, and the spread of unproven rumor and conspiracy theories as facts 
Their first album, Future Imperfect, was release in 2017 and was self-produced
The second album, Disaster Awaits, was released the next year in 2018. This was also self-produced but marked an improvement in the band's evolution.
The latest album, Failure Of State, marks a big evolution for the band. Sporting a new lineup, featuring MUCH better production, and continuing to hone their politically charged death/thrash sonic assault, they hope to make a lasting impression on the metal scene.
Check out this video!
Support the band on Bandcamp!
Follow them on Spotify and add to your playlists!
Current lineup:
Ron Dorn - Guitar/Lead Vocals
Douglas Vetter II - Lead Guitar/Backup Vocals
Orson Sojo - Bass
Emad Dajani - Drums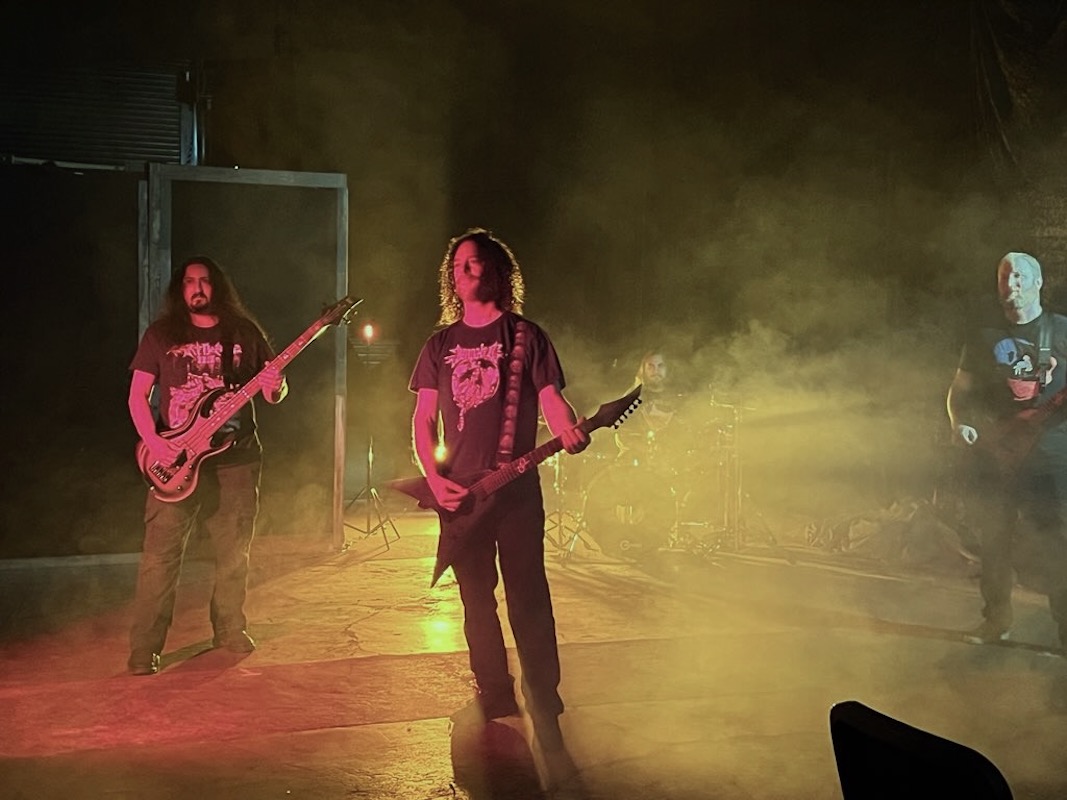 Follow the band at these links:
https://www.facebook.com/BandAbsoluteDarkness
https://music.apple.com/us/artist/absolute-darkness/1189625459
https://open.spotify.com/artist/5m4EIiSaE9xGPPCs6PzNGR
https://absolutedarkness1.bandcamp.com