Devourer - Raptus - Reviewed by Metalegion Magazine ! Check it out here at this link: https://www.metalegion.com/content/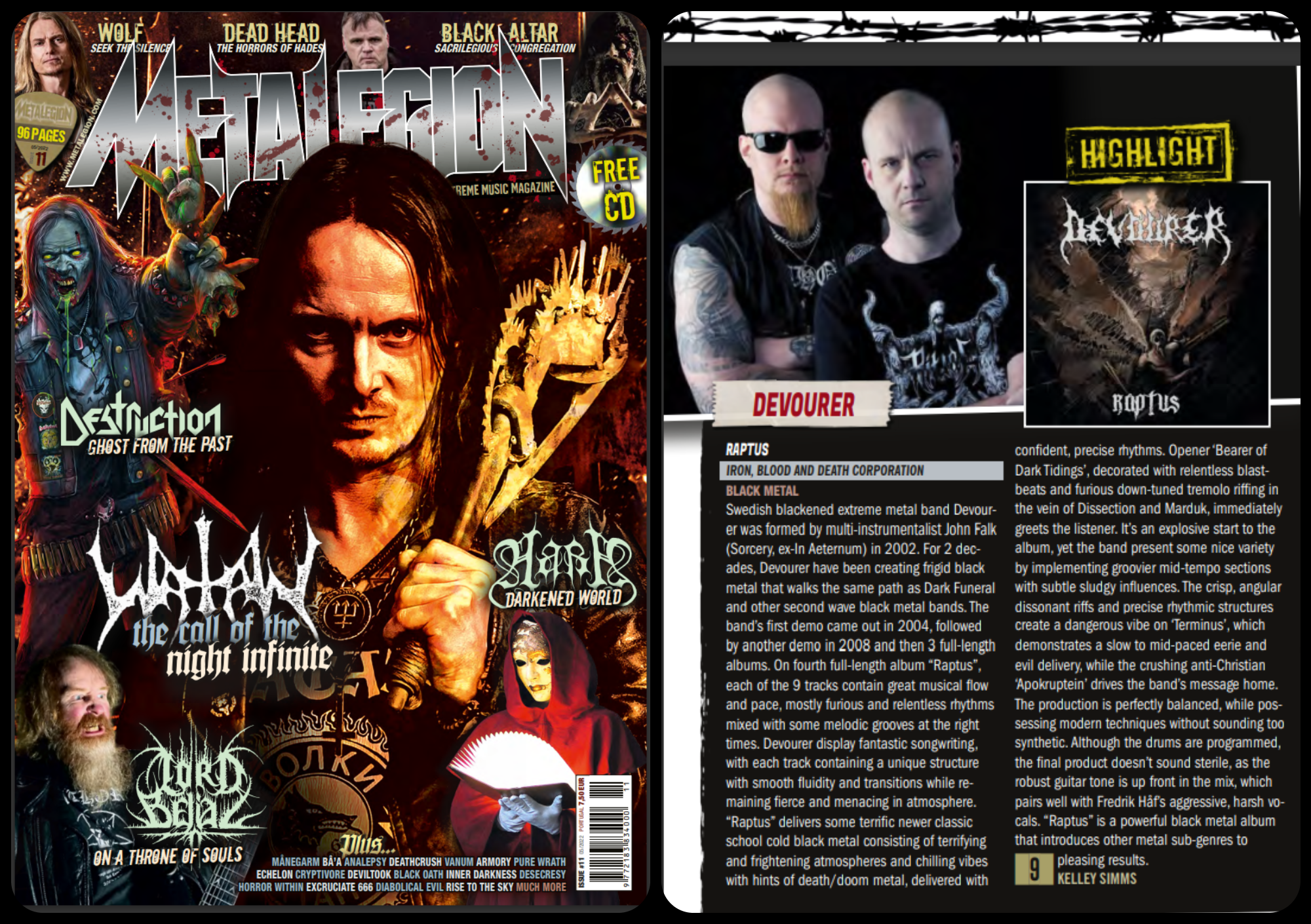 Release Date: January 31, 2022
FFO: Dark Funeral, Kadaverdisciplin, Mgla
Location: Sweden/Russia
Devourer was formed by multi-instrumentalist John Falk (Sorcery, ex-In Aeternum) in Sandviken, Sweden 2002. The first demo came out in 2003, and then four full-length albums and a handful of videos and singles have been released. Vocalist Fredrik Håf (Patronymicon, Sordid Flesh) joined Devourer in 2007, and bassist Oksana Falk (Teodolit) and guitarist Johan Vikholm (Sorcery, Patronymicon) joined the band in 2019. Raptus is Devourer's fourth full-length album. It was written and produced by Devourer, and the cover art has a design made by Vald de Mar. It's available to order on digipak CD from Devourer's Bandcamp page.
Check out the video!
Support the band on Bandcamp!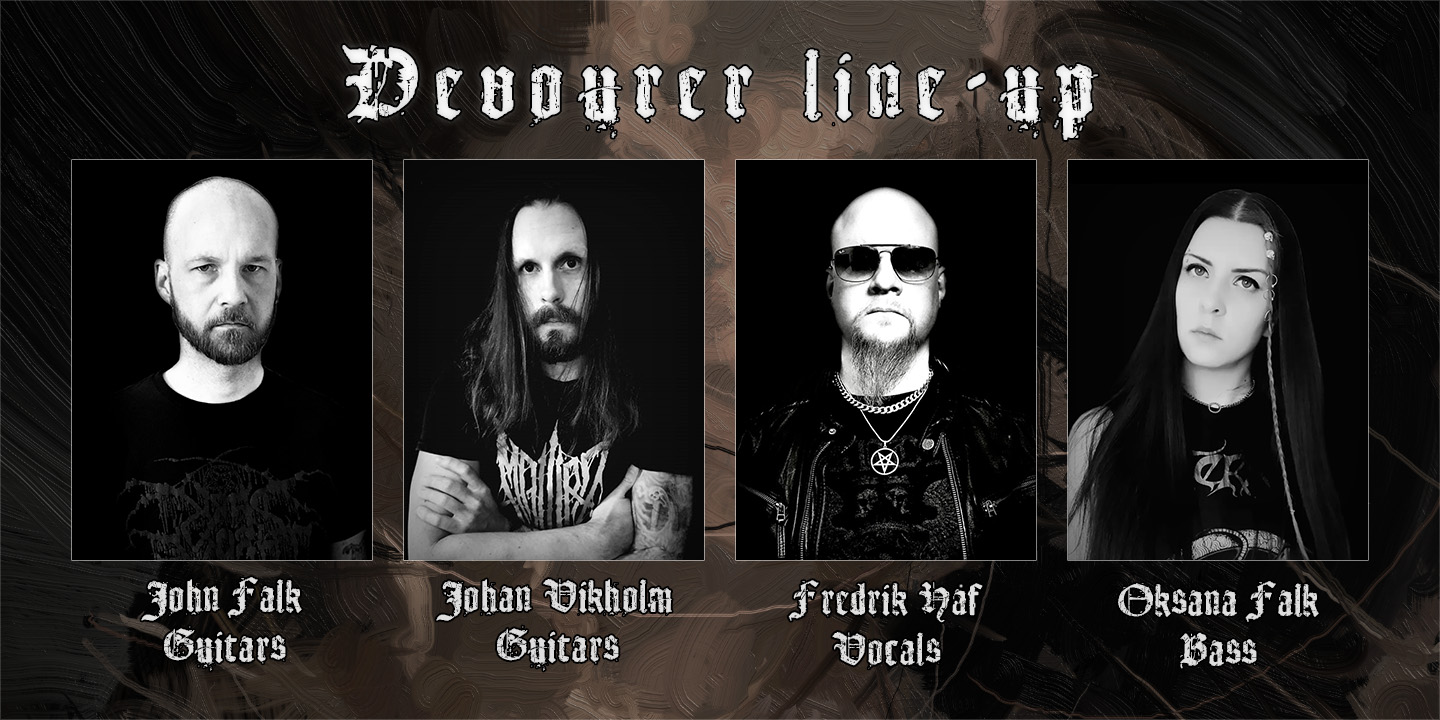 Follow the band at these links:
https://devourer.bandcamp.com/
https://www.youtube.com/DevourerSeMetal
https://www.facebook.com/devourermetal
https://www.instagram.com/devourermetal/