SZABOTAGE - Six-Pack (EP) - Featured At Pete Devine Rock News And Views ! Check it out here at this link: http://petesrocknewsandviews.com/szabotage/
Release Date: JUNE 10, 2022
FFO: Black Sabbath, Faith No More, Tool
Location: HONOLULU, HI / VANCOUVER, BC / OTTAWA, ON
Short Bio: SZABOTAGE was born in mid-2020 as a collaboration between the creative teams of Victor Szabo (guitars) and James Phillips (vocals) who enjoyed a 17-year musical partnership rooted in Vancouver, BC, and Mike Dykeman (bass) and Grant Moynes (drums) who have a similar history rooted in Ottawa, ON.  Szabo and Dykeman have been great friends and occasional collaborators for longer than that - so reaching out in a time of need was easy. The guys initially got together virtually to record a few cover tunes as a way to beat down the Covid-Lockdown-Blues.  Luckily, they also delved into some original ideas and created several exciting tracks to showcase their talents as songwriters and musicians. The members of SZABOTAGE have yet to be in a room together - due to lockdowns and geographical separation - but you'd never know it by listening to their new EP, SIX-PACK. 
The EP includes 6 songs that showcase the band's ability to write killer rock/metal/punk songs with clever lyrics, interesting and challenging time signatures and polyrhythms, and fantastic musicianship.
Inspired by multiple influences, including Black Sabbath, Faith No More, the Blizzard of Ozz, Tool, Gojira, Anthrax and Opeth (naming only a few), SZABOTAGE draws its roots from the masters and the giants of heavy. In a non-traditional manner, they add a healthy shot of creativity and their own flavor of musical mastery to bring forward a unique, brutal, tender, funny, and heartfelt debut offering.
The band is now looking forward to opportunities to showcase their music live in select markets.
Check out this video!
Follow the band on Spotify!
Also available on Apple!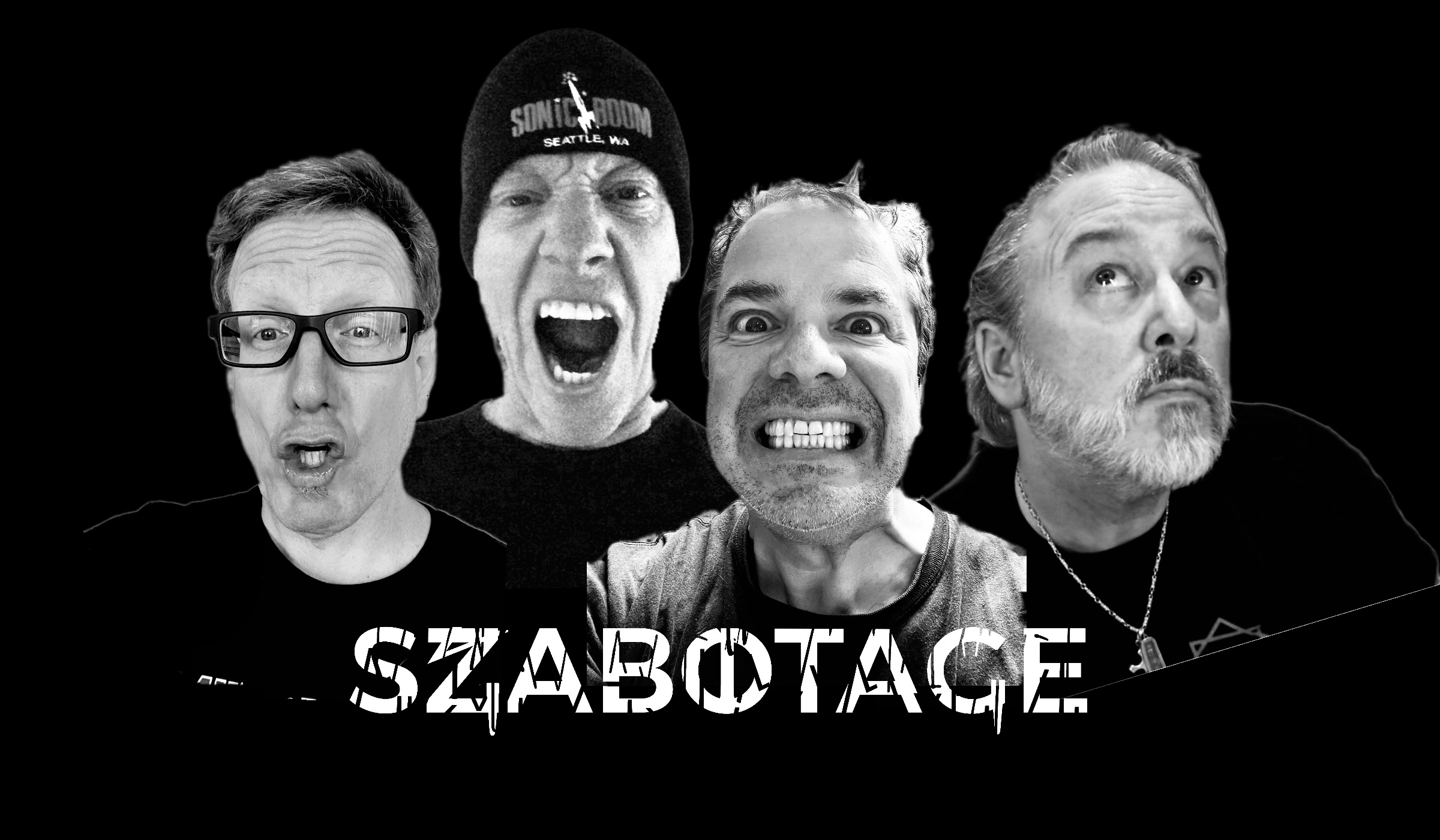 Follow the band at these links:
https://szabotageband.com/
https://www.facebook.com/SZABOTAGEband/
https://mobile.twitter.com/szabotageband
https://youtube.com/channel/UCodUOYV2CSL0GrfJZwKf2JQ
https://music.apple.com/us/album/six-pack-ep/1623500603
https://open.spotify.com/album/54tWvNp2YWDbdyMMQ8us35
https://music.amazon.com/albums/B0B11LHCZH?ref=dm_sh_7fYEHsClfgBMTdsxjjrta7PxS
https://music.youtube.com/channel/UC9SJ-CiwIwCILLeOqpCKaoA
https://tidal.com/album/228286709