THE STRANGE SEEDS - Seedling - Reviewed by ROCK'N FORCE ! Check it out here at this link: https://rocknforce.com/the-strange-seeds-lacidite-du-groove/
If bands like Greta Van Fleet or The Vintage Caravan have shown the way to a certain revival of Rock stamped 70's, THE STRANGE SEEDS also cultivates its roots by adding a good dose of madness on an explosive style and a very live sound. With this first album, "Plant", the German quartet is already evolving on an addictive groove.
Founded in Germany during long jams, THE STRANGE SEEDS has released eight tracks, which constitute a more than convincing first album. Soaked in acid, psychedelic and Hard Rock atmospheres, the band's style is imbued with flavors unequivocally reminiscent of the 60s and 70s. However, the quartet is far from doing in the warmed up, far from it.
The voice is rocky, the riffs are thick, the rhythm hammers and the keyboards envelop the whole in a colorful frenzy almost hypnotic. If we could expect quite long pieces given the atmosphere, THE STRANGE SEEDS goes on the contrary to the essentials. From "Have You Ever", the tone is set and some Stoner scents are even grafted on the album.
Able to be soaring and dazzling at the same time, the Germans already have things well in hand and the energy that emanates from "Plant" shows very beautiful things ("Tales Of Blind Coffee Bread Joe", "Valley Of My Mind", "Blackcountry Exile", "Gardens Of Marrakesh"). In a beautiful revival, THE STRANGE SEEDS shows originality and this first album recorded in live conditions is radiant. - ROCK'N FORCE
Release Date: April 15th, 2021
FFO: Led Zeppelin, Eric Clapton, Cream, Jimi Hendrix
Location: Passau, Bavaria, Germany
"We are The Strange Seeds from Passau, Germany. We started jamming together in 2020. We play a blend of acid, psychedelic, and hard rock. We're inspired by the Greats of the 60s and 70s - Led Zeppelin, Black Sabbath, Cream, Santana. Every moment we share on stage is a moment of unspoken bliss. Our mantras are peace, love, acceptance - and a damn good soundtrack to spend the night with."
Check out this video!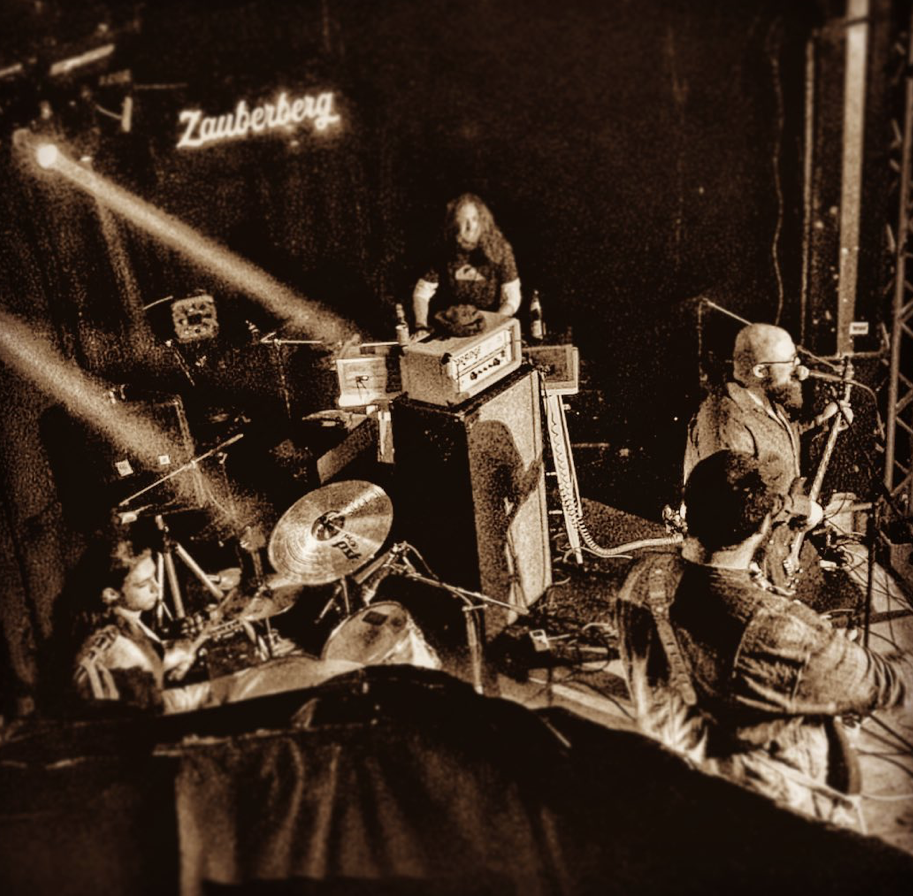 Follow the band at these links:
https://www.instagram.com/the.strange.seeds/
https://www.facebook.com/thestrangeseeds/
https://www.youtube.com/channel/UCcJKf-05ibt5p5MVl7alY5w
https://thestrangeseeds.bandcamp.com/releases