Sinister King - All Is Vanity, EP - Reviewed By Rock Portaal ! Check it out here at this link: https://www.rockportaal.nl/sinister-king-all-is-vanity/
Just as Jan-Jaap vd Wal wants to serve out some short news with the program The Ideal World on Canvas that has been left behind but is certainly worthwhile, I would also like to draw attention to an EP, which has been somewhat left behind, from November 2021.
It is about the EP All Is Vanity that the Norwegian Sinister King released in-house. An EP that may have been left behind, but still asked for and received attention from me again and again. The band plays melodic heavy metal that is peppered with elements from other genres. What remains is an EP with five good compositions that sound very good in terms of production.
With A Cure For Insomnia, the attractive character of Sinister King's music becomes immediately clear. The couplets let out a powerful sound that automatically flows into an extremely melodic chorus. The band uses clear clean vocals but reinforces with a more brutal voice. Title track All Is Vanity, which starts powerfully with a good bass sound, is a bit heavier in terms of tempo, but has a good heavy metal base in which the drumming is emphatically and well executed. In terms of vocals, the band is reminiscent of (the solo work) of James LaBrie and certainly in the relatively quieter pieces the comparison is certainly present. That is to the great credit of the band.
In Death Of All Joy there is a tight groove underlying the composition. These Norwegians can do that. That groove is interrupted halfway through by a somewhat quieter piece and it is precisely here that the more progressive elements come out nicely. Furthermore, the composition is provided with a nice guitar solo as I like to hear in a heavy metal composition. Via an extremely attractive Sanctuary Rage, the EP closes with Still Here.
The composition is very much in line with what has already been and still appeals to the imagination. A thick riff forms the basis while the vocal line compellingly demands attention. Here, too, various progressive elements are interwoven into the composition. Just an irregular piece of music in the grooving riff.
All Is Vanity is an EP that on the one hand is difficult to define because it is very good, but difficult to put in a box. The voice is wonderful and the riffs and the grooving character ensures that the five compositions all appeal to the imagination. An EP that I would like to serve out in the year 2022 and that should not be left behind. - Rock Portaal
Release Date: November 26th, 2021
FFO: Evergrey, Dream Theater, Killswitch Engage
Location: Norway
Sinister King is a melodic heavy metal band based in Bergen, Norway . Their music is well-produced, energetic and full of melody. Some of the music is slightly progressive, and a lot of it is quite groovy. The lyrics are dark and melancholic.
Check out this video!
Check them out on Spotify and add them to your playlists!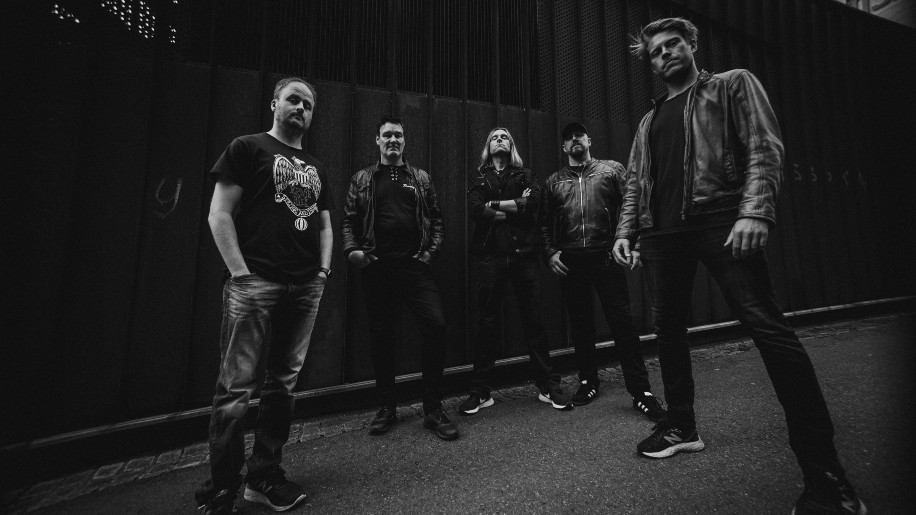 Follow the band at these links:
https://www.instagram.com/sinisterkingofficial/
https://www.facebook.com/sinisterkingband
https://www.youtube.com/channel/UC9tnigQnv_EVyGtJ8yuaEZw
https://distrokid.com/hyperfollow/sinisterking/still-here