CORMADA - Get In To Breakout - Reviewed By ODYMETAL ! Check it out here at this link: https://odymetal.blogspot.com/2022/01/cormada-get-in-to-breakout.html
Second album for this Swedish band composed of Magnus Fallgren, guitar and vocals, Magnus Skoog, drums, Ken Olsson, bass and Torbjörn Haag, guitar.
The band evolves in a Hard Rock and Metal influenced by the bands of the 70s / 80s, without waiting, I can say that the varied titles give a lot of satisfaction and pleasure.
"Breakout" begins this album in a beautiful way. Sound effects and synth before a good catchy riff at the TYGERS OF PAN TANG with gouleyant solo, strong clear voice well posed, choruses and a playful solo. And the good riffs, we find some on "I Will Not (Wait To See You Fall)", it's fluid, the chorus chorus is terribly melodic and dancing. The second solo is explosive in a beautiful technicality.
With "Dancing All Over My Heart" we find ourselves with THIN LIZZY and we even surprise ourselves to place the voice of Phil Lynott so the music is superbly rendered and the singing passionate, it is very moving and what a beautiful solo all in melody !! "On The Razors Edge" extends the THIN LIZZY effect on the verse, less on the chorus, but everything is nice, not to mention all the solo parts and listen to the bass !!!
With a track like "The Power Of Rock Nd Roll" it could only mark and it is. The track begins less quickly but is reminiscent of "You've Got Another Thing Coming" by JUDAS PRIEST followed by a vocal line reminiscent of "Rock In The Free World" by Neil Young, and all this even before the melodic chorus with backing vocals. The suite reserves very good with the superb solos in an excellent sound on magnificent bass that imposes itself on the end of the title before the rock'n'roll chorus resumes... Magic!!!
"Lone Rider" sees beautiful guitars evolve with finesse and bass well present and striking. The chorus is melodic with choruses. Excellent clear solo and warm voice. A little saxophone, in the continuity of the solo, would not have shocked.
Immediate gleaming guitars on "Coldhearted" with a voice and atmosphere that can be reminiscent of SAXON and very good choirs that remind URIAH HEEP. Good solos and a bass well in place, but this is a rule at CORMANDA, complete this excellent title.
Riff on which is placed a solo sound ZZ TOP, it's well on its way to classic with "Passion Overload", certainly, but which sounds superbly good with an excellent chorus and its choruses in the pure dynamic AOR. The solos are of great rock musicality and exceptional fluidity.
Very short intro to the QUEEN on "Hold Your Ground" then the rock 70 resumes its path, with clapping hands supporting the singing, for a chorus cut for the stage and the participation of the public. Beautiful solo with two guitars (?) playful and very harmonious before the singer gets angry and forces his voice, the title ending with this chorus that remains in the lead...
The album ends with "Face In The Mirror" where we discover a twirling synth behind the vocals, an aerial solo of a beautiful purity strengthening on a powerful rhythm section.... and a "To Be You" message!!!
This beautiful album of Hard Rock and Metal, varied, on which the singer highlights this beautiful and good music, influenced by the 70s / 80s, in a beautiful freshness, brings a lot of pleasure. It is exciting and all the compositions of CORMADA should attract a wide audience, this music is still relevant and when it is well done, do not hesitate.
Cerbadd / ODYMETAL / on 23.01.2022.
Release Date: October 2nd, 2021
FFO: Thin Lizzy, Whitesnake, Deep Purple
Location: Gothenburg, Sweden
Cormadas brand new album titled 'Get In to Breakout' was released on October 2nd, 2021. With the release of the album, the band is looking forward to get their unique sound out there and win a spot in the hearts of Metal fans all around the world.
Cormada is:
Magnus Fallgren - Lead vocals & rythm guitar
Torbjörn Haag - Lead guitar
Ken Olsson - Bass
Magnus Skoog - Drums
Check out this video!
Check them out on Spotify and add them to your playlists!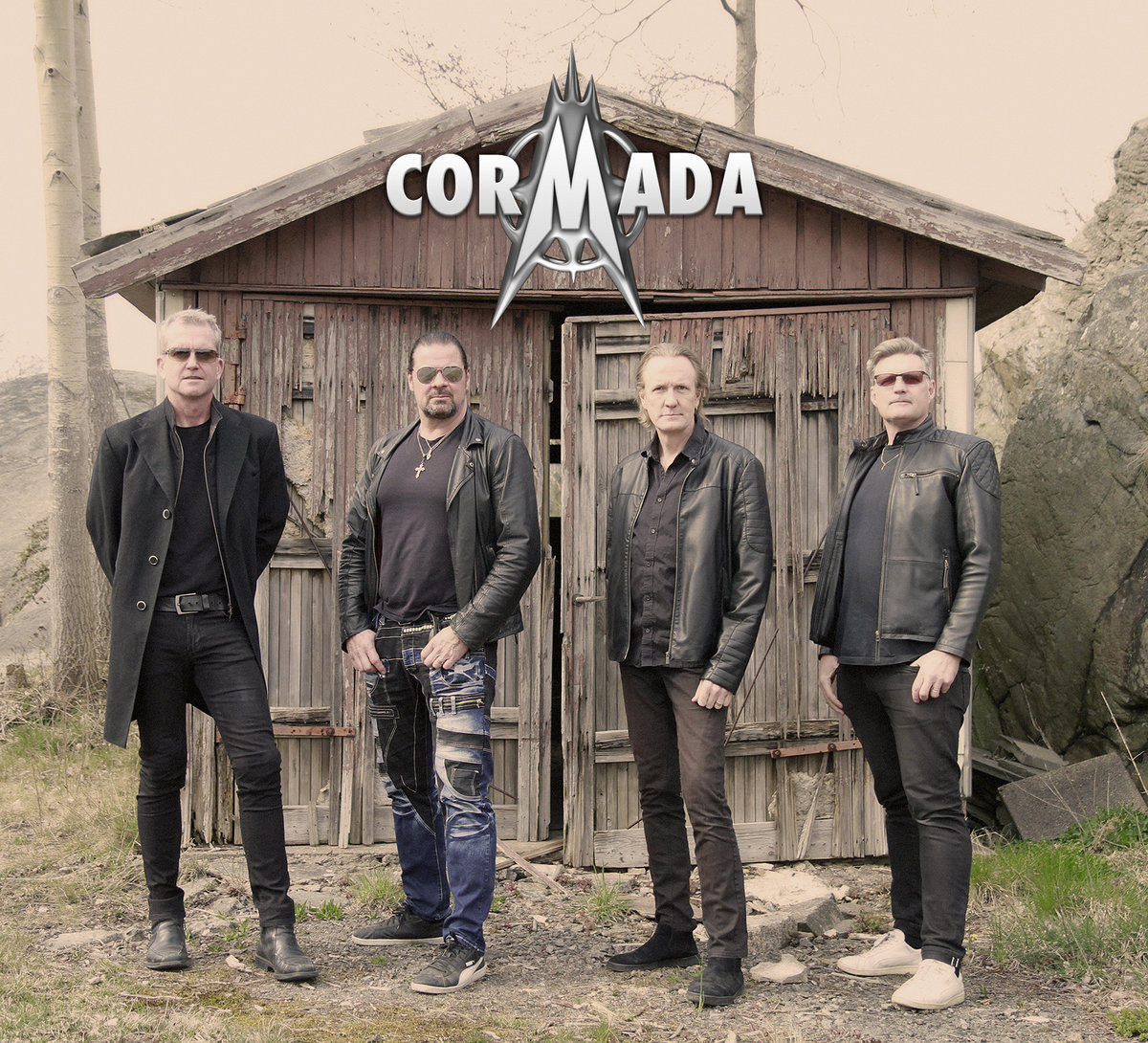 Follow the band at these links:
https://open.spotify.com/artist/6bF5REmDeWaxK5OX6dStvE
https://cormada.bandcamp.com/album/get-in-to-breakout