TELMA - Eternal - Reviewed By Metal Digest ! Check it out here at this link: https://metal-digest.com/2021/12/12/telma-eternal/
This is the third Greek artist I've reviewed in the last few days. I don't know what's going on over there, but Παρακαλώ συνεχίστε αυτό που κάνετε. 
Telma is a new band from Larisa that delivers aggressive and impassioned music that demands to be taken seriously. Chock full of crunchy, catchy low-slung riffs, Telma's sound is a nice mix of traditional Metal with several modern embellishments. Telma strikes a fine balance between in-your-face grit and nuanced melody.
Anthony Kyritsis' deep-seated vocals pierce through Telma's wall of sound. His delivery is thick and powerful, a melding of James Hetfield and Sully Erna (Godsmack), although maybe a bit Het heavy at times in the beginning. There are moments when he is out of his range and his voice cracks brilliantly. Probably not sustainable, but it kicks just the same.
Standouts include "Bleeding Reality," a ripper full of tasty lines and quick-snap rhythm changes and innovative drumming, and "Eternal," a highly emotional telling of one man's dark chapter. At first listen, it sounds like a seriously pissed-off 3 Doors Down, but upon further investigation, there is far more going on here.
Lyrically, all of 'Eternal' is outstanding. Very personal and addressing the many facets of the human condition, Telma assures us we are all walking down the same path. 

Plenty of great gut-punch attitude and stellar musicianship, but after a while, it all starts sounding a bit too familiar. Their influences are proudly displayed here, but I am still waiting for that special something they will bring to the table. They are still establishing who they are. And that's okay.
I am confident Telma is firmly seated on the track to success. -  Metal Digest
Release Date:  July 20, 2021
FFO: Lamb Of God, Metallica, Trivium
Telma is a modern metal band from Greece. They started in 2021 based on their passion for heavy music and a strong purpose to give voice to the internal conflicts that everyone fights, through their songs. The five-member band manages to offer a unique mix of old school vocals, heavy guitar and bass riff together with refined, groovy drums. 
Telma is influenced by bands such as Pantera, Metallica, Slipknot, Trivium, Alice In Chains, Linkin Park and Godsmack. 
"Eternal", has been released in all major digital platforms, in CD in the near future on vinyl also, along with the third single of the "Eternal" on video. 
Currently, Telma focus all their energy on promoting "Eternal" and have started, after a long wait, live appearances in various cities in Greece but have plans to expand abroad.


Check out these videos!
Check them out on Spotify and add them to your playlists!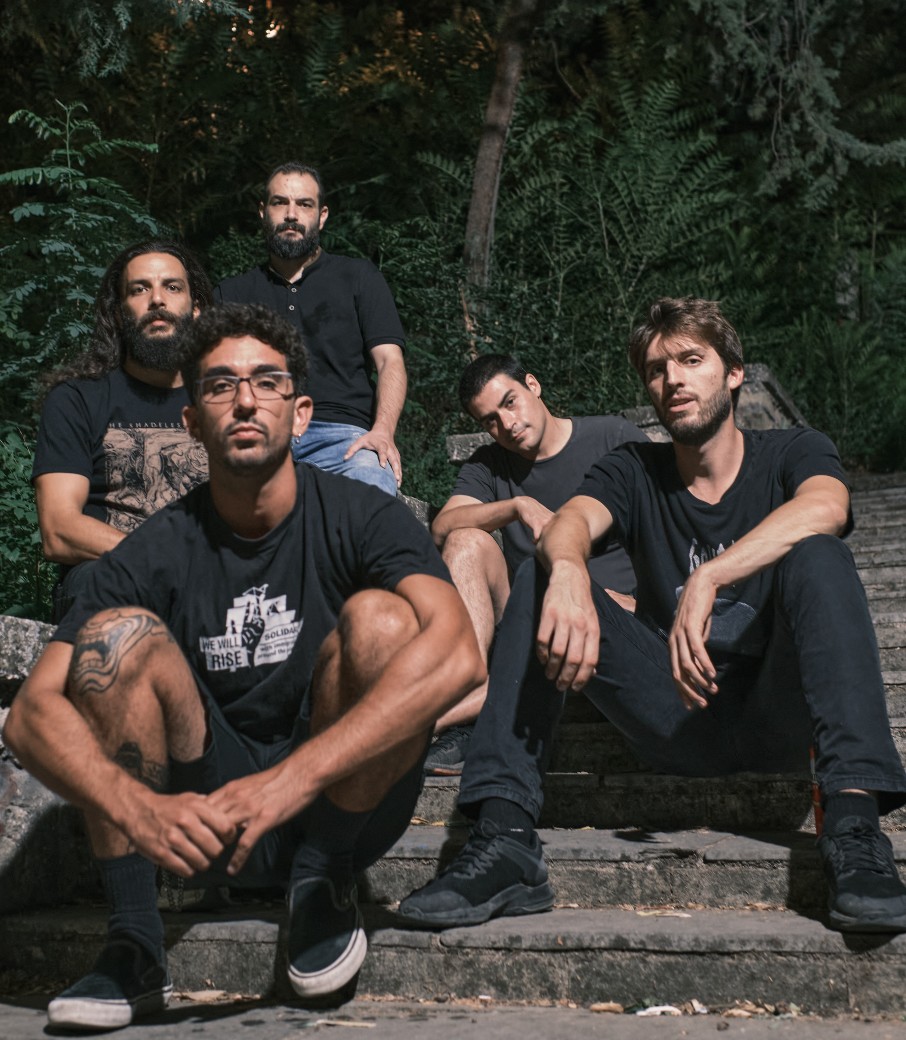 Follow the band at these links:
https://www.facebook.com/TelmaBand
https://www.youtube.com/channel/UCQuuE3E1r2hpEM8S7vCCvow
https://instagram.com/telma_band
https://telma.bandcamp.com/album/eternal