Enforce - Deep Blue - Reviewed By Metal Roos ! Check it out here at this link: https://metal-roos.com.au/enforce-deep-blue-album-review/
West Australian metal band EnforcE have released a new album titled Deep Blue.
EnforcE has been around since 1997 the long-awaited Deep Blue has finally been released. This is their fourth full-length album, their last album Biblakill came out in 2011. 
The first track, Dark Cloud starts with a very cool intro that reminds me of Marty McFly turning on the giant guitar amp in Back to the Future. After this quick intro, the song goes into an upbeat riff that accentuates the dark bass tones and makes you want to nod your head along. Halfway through the tempo gets quicker and the guitars and vocals get heavier. It's a great and smooth transition, followed by a short guitar solo that doesn't go overboard and doesn't go too long. It's a great song to open an album with. 
The next track is appropriately titled, Thrash. The vocalist has the ability to sound heavy but is clear at the same time, he makes it so you can hear the lyrics perfectly the first time around. In the middle of this song is a duelling guitar solo that then has the guitars panned and doing different parts. It really showcases the talent of the band. With the guitars being the main feature of this song and the drums and bass being the backbone.
This 9 track album is a solid metal album that fans of any type of metal would enjoy. The track that stands out for me is the titular track Deep Blue. It starts with the sound of waves and a great sweeping bass riff, then it launches into the main riff with galloping guitars. Halfway through the atmosphere of the song changes and there's a fantastic searing guitar solo with whammy bar dives. Right at the end is a little bass part using harmonics which was a great and refreshing way to finish off this track. 
EnforcE has been together since 1997, so it's no wonder they gel together so well to make great music. I just hope they don't take another decade to make the next album. - Metal Roos
Release Date July 1, 2021
FFO: Sepultura, Testament, Kreator
A decade in the making has "Deep Blue", Enforces 5'th - 9 track Full release with over 40min of metal music That cater to a wider metal audience. "Deep Blue" is available on all media platforms and online in physical format (cd) thru Heavy metal merchant.
Quotes from the Band about three singles on Deep Blue:
Metal United – A song that celebrates a genre we all have grown to love and appreciate and unite together.
Where Did she go – A tribute too the females of humanity who mix it up with the best in the pit.
Deep Blue – A respect for one of mother nature's forms of strength which is the ocean and the battle of humanity to wield its power.
Check out these videos:
Enforce are a 4-piece metal outfit from Perth in Western Australia that play a wide song selection
That caters to a wider metal, and even non-metal, audience.
EnforcE "Deep Blue" 2021 are:
Shaun Neill – Bass
Paul Easson – Lead Guitar/ Vocals
Daymz Pettit – Percussion
Guy Bell – vocals/ Rhythm guitar
Since forming, Enforce has supported on tour, Destroyer666 (2004), 
The Berzerker (2004), pungent stench (2005), Behemoth (2006), 
Obituary (2007), Kreator (2009) in Western Australia, 
As well as their first national tour supporting Cryptopsy in 2006 international slot on Rock in solo festival in Indonesia 2011, not to forget local and National bands in Australia.
Founded in 1997 Enforce has 5 releases since its inception; 
The demo "Premonition" in (1998), and LP's Campfire Night (2000), 
Message of Death (2004), Biblakill (2011), Deep Blue (2021).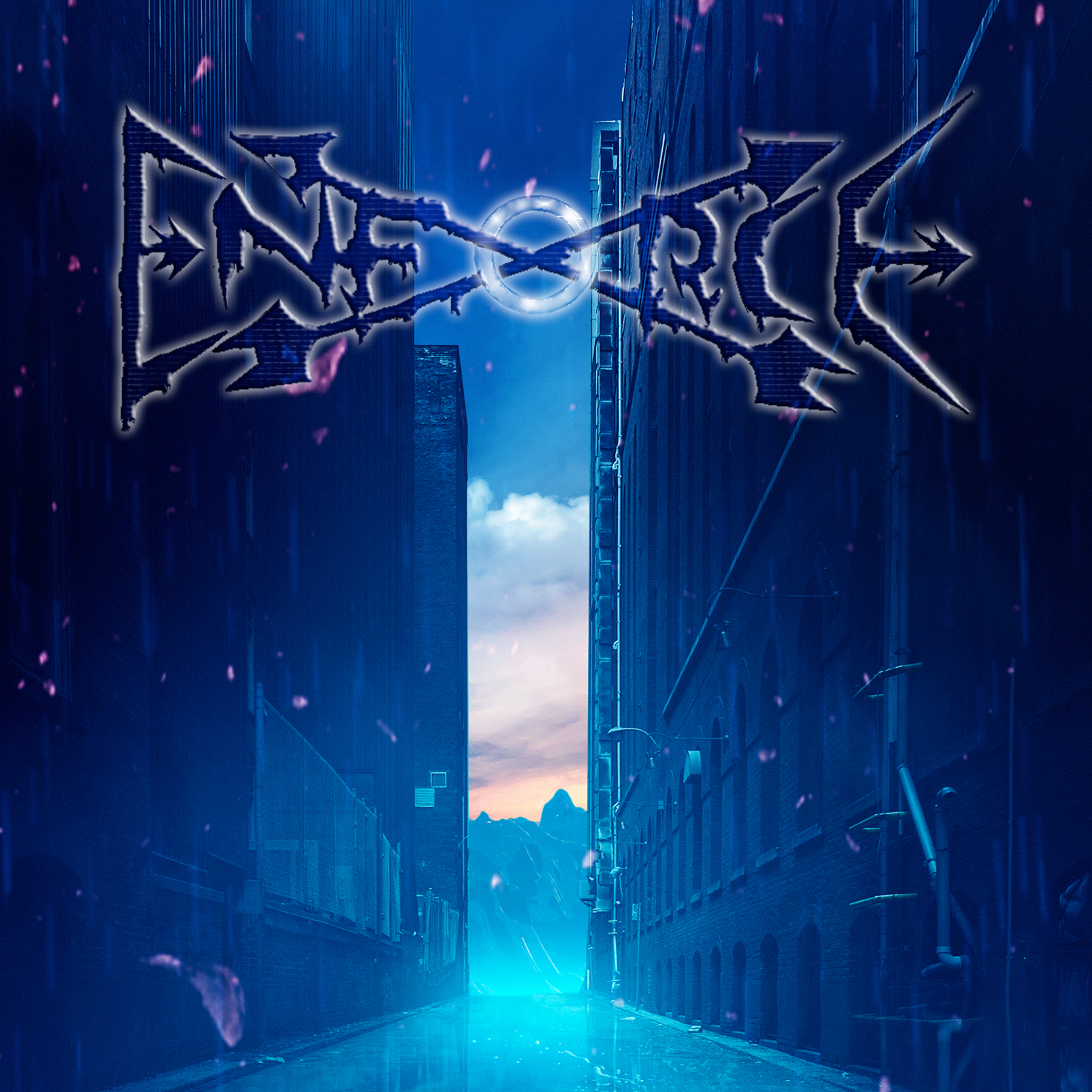 Follow Enforce on social media channels:
https://www.facebook.com/enforceofficial
https://www.instagram.com/enforceofficial/
https://enforceofficial.bandcamp.com/album/deep-blue
https://www.heavymetalmerchant.com/?rf=kw&kw=Enforce+cd
https://open.spotify.com/artist/4cXbfodcQprAG0f8TzcFyk
https://open.spotify.com/artist/7LEQYnnMXBnsQpqAqJKmz2