Aisles - Disobedience - Featured At Mtview Zine ! Check it out here at this link: https://music-mtview.blogspot.com/
The Chilean rock band Aisles unveiled the song "Disobedience" on July 15th via Presagio Records. This is the second single off the group's new studio album, which will be released early 2022.
FFO: Yes, Rush, King Crimson.
"Disobedience" was influenced by the heaviness of Animals as Leaders and the rhythmic expressions of hip hop, but it also features elements of pop and the fusion style of Allan Holdsworth and Richard Spaven. "We have broken the scheme of our own music: this song is more direct, more powerful and more contagious," explains Germán Vergara, Aisles' guitarist. Drummer Felipe Candia adds: "this song is marked by a rebellious energy, with a hint of something that is coming, but with an uncertain ending."
Check it out now on Spotify!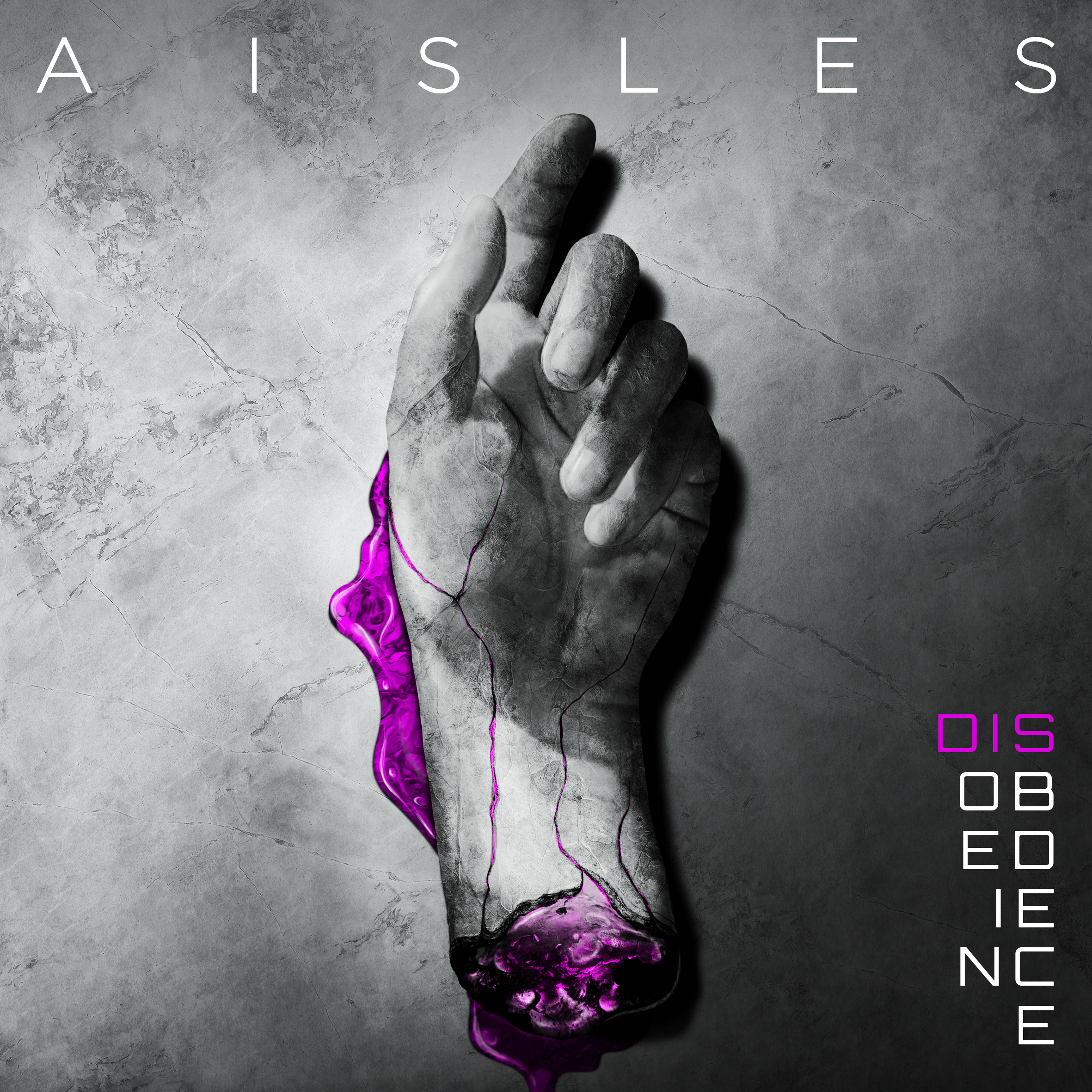 The lyrics are inspired by disobedience as a positive act of seeking an identity: "obedience to yourself, or disobedience to others, is necessary for life. There is also a sense of overcoming guilt, restarting and forgiving yourself," says the musician.
The track was recorded at Estudio del Sur, produced by Angelo Marini and Germán Vergara, mixed by Pepe Lastarria (Kuervos del Sur, Nunca Seremos Dichosos) and mastered by American engineer Randy Merrill (Muse, Paul McCartney, Beck, Liam Gallagher). "Disobedience" is the second single from the band's new studio album, after the release of "Fast", which came out on June 4th.
Check out this video!
Check them out on Spotify and add them to your playlists!
The group, formed by Germán Vergara, Felipe Candia, Rodrigo Sepúlveda (guitar), Juan Pablo Gaete (keyboard), Israel Gil (vocalist) and Daniel Concha (bass), is currently finishing their fifth studio album, which will be out early 2022. For this new album, they have left behind the concept and sound of "Hawaii" (2016) to open up to a more direct and powerful sound influenced by bands like Porcupine Tree, Rush and Animals As Leaders. "We have done a very exhaustive job: we put pressure on ourselves to change our paradigm," says Guevara.
Originally from Santiago de Chile and with four acclaimed studio albums, Aisles has become the most important South American progressive band in the last two decades. Their intricate melodies and sonic openness reflect their incomparable musical approach. The group has performed in North America, South America, Europe, and has played live in Chile, opening for iconic bands such as Marillion and Focus, and also at shows in various locations around the country.
In 2005 they released their debut album, entitled "The Yearning", which was released in Chile and the United States, has been recognized for its elegant and delicate melodic work, especially on epic songs such as "The Wharf that Holds His Vessel" and "Gray". In 2009, their second album, "In Sudden Walks", inspired by classical theater and literature, was nominated for Best Foreign Album at the Prog Awards in Italy. The group also participated in the 11th version of the Progressif Crescendo Rock Festival. In France, their third work, "4:45 AM", which investigated the loneliness of the human being, published in 2013, received rave reviews and was ranked among the best albums of that year in numerous publications specializing in progressive rock.
"Hawaii" (July 2016), a conceptual double album that narrates the life of humanity in space after the destruction of the Earth, was chosen among the best albums of the year by media such as Prog (England), NeoProg (France), Headbangers Latinos (Mexico), Aural Moon (USA) and Rockaxis (Chile). The success of the album allowed them to tour Europe, the United States, and Mexico.
In 2018, by way of closing the cycle of "Hawaii" they published the EP; "Live from Estudio del Sur", which was complemented by four videos recorded live, that can be found on YouTube. After the departure of their original vocalist, Sebastián Vergara, at the end of that year, Aisles presented in September 2020 their new singer, Israel Gil, with whom they restarted their artistic evolution by publishing "Smile of Tears", a new version of the song from the album "In Sudden Walks". The band will release its fifth work during the second half of 2021.
Follow Aisles:
https://www.aislesproject.com/
https://www.instagram.com/aislesproject/
https://www.facebook.com/Aislesproject/
https://www.youtube.com/aislesproject