Sophist - Metabolic Chasm​ - Featured At Mtview Zine ! Check it out here at this link: https://music-mtview.blogspot.com/
Releases August 13, 2021
FFO: Idolatry, Begrime Exemious, Repugnant Scum
Sophistry – noun – the use of clever but false arguments, especially with the intention of deceiving.
There is no deceiving with Edmonton, Canada's SOPHIST, however, the trio of Michael K. Sparks (bass/guitar), Davis R. Hay (programming/vocals), Helge Lipphardt (guitar) are straightforward in their approach to grinding black metal.

Conjured in June of 2019 by Hay and Sparks, SOPHIST dove straight into recording their debut EP "Betrothal To The Stone: Conception of Mephisto". Immediately after release, they started production on a follow up record and recruited Lipphardt for additional guitars and writing input.

The trio keeps the writing process simple, with Hay defining the drums and song structure followed by Lipphardt and Sparks' overlay of bass and guitar. It is then blended with vocals, synths, and a nod to 70s, 80s & 90s production. Hay's pessimistic lyrics focus on occult themes & alchemical allegory, & more recently on working class exploitation & other societal ills. in the studio, SOPHIST transmutes these elements into blisteringly fast, flavorful black grind.

In November 2019 they signed with Niflhel Records to release their first full-length album, "Dissolution", which was released on February 7th 2020 on CD, LP, and all digital platforms. A follow-up album, "Putrid Faction", was released on December 1st 2020.
Available now for bandcamp users. Officially releases on all platforms August 13th.
METABOLIC CHASM...... is a collaboration between Davis Hay and Tsunami Nagasaki (of Beaver Fever). Tsunami previously did a guest vocal spot on our album DISSOLUTION - but for this single, she handled the guitars and the bass, whille Davis handled production, vocals, and some additional guitar. Tsunami came up with some chunky parts for this track. We used heavy tape saturation and delay, bringing a lo-fi tape & vinyl sound. This one has way more death and grind aspects than some of our previous stuff, and some weird primitive heavy metal tinges topping it all off. The cover art was done by alkoholterus, the same artist for the PUTRID FACTION cover art. The title refers to the rift between humanity and nature perpetuated by the wage system. METABOLIC CHASM...... is available for free right now (July 16th) on bandcamp, and everywhere else on August 13th. 
Stay tuned, there will be more material soon with Michael and Helge back in the studio!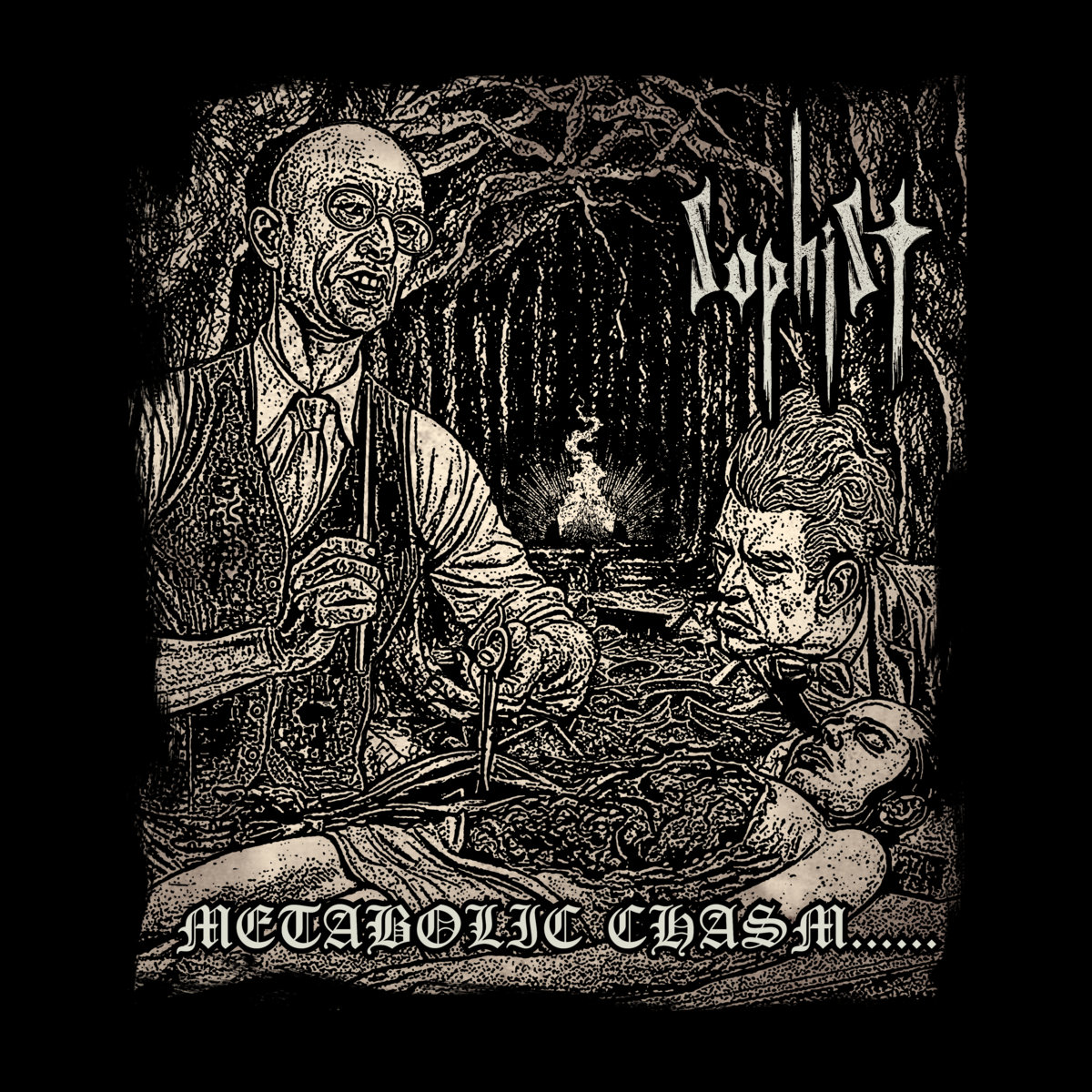 Follow the band at these links:
https://www.facebook.com/SophistMetal
https://twitter.com/home
http://sophistmetal.bandcamp.com
https://open.spotify.com/artist/6S3Rd5Wjtrciy8z62Pd9wd
http://sophistmetal.com