Tony Reed's Mos Generator, who formed in 2000 in Port Orchard, Washington from the ashes of a ten year off & on collaboration between it's three members, all of which are long time veterans of road & studio, inspired the heavy music scene since decades.

The need to strip down to the basics of hard rock was apparent from their start and continues to be the foundation for all the bands recent material. Mos Generator have released 9 full length studio albums, a retrospective album, 2 live albums and a plethora of split 7" and 12" singles on such labels as Listenable, Roadburn, Small Stone, Ripple, Nasoni, Lay Bare, Hevi Sike, H42, Devil's Child, Kozmik Artifactz, Heavy Psych Sounds or just recently, their critically acclaimed split LP with Sludge maniacs Di'Aul via Argonauta Records .

Touring has been just as important to the profile of the band as making records has. Over the years Mos Generator has shared the stage with many great heavy rock bands across Europe and North America including extensive tours with Saint Vitus, FU Manchu, Elder, Spirit Caravan and Atomic Bitchwax. They have also played prestigious festivals throughout Europe including 2 appearances at Hellfest in France, opening up a whole new fan base to the Mos Generator sound.

After 20 years of making music the band shows no sign of slowing down. Now, the band has announced to reissue a finest collection of songs, taken from Mos Generator's pathbreaking 2007-album, "Tales from the Vault"! Re-mastered and with its blistering new mix, "The Lantern" sounds like a different album and as you have never heard the band before, this exciting collection of tracks will be a definite must-have in every Mos Generator, heavy rock and doom metal record collection. "The Lantern" will be coming out as a limited Vinyl edition only, on February 26th 2021 via Argonauta Records, the pre-sale has just started at THIS LOCATION!
"The Lantern is a collection of songs that were originally released in 2007 on a 10" picture disc as Tales from The Vault." Says band mastermind, Tony Reed. "The original album has been long out of print so it's great to be re-releasing these tracks with new mixes and new artwork. The recording sessions, from June 2006, took place in our rehearsal room and capture us live playing brand new songs. A few of them were arranged only a day or two before the sessions started. I think this element makes the songs sound reckless and raw. There is an atmosphere on this record that doesn't exist on any other Mos Generator release."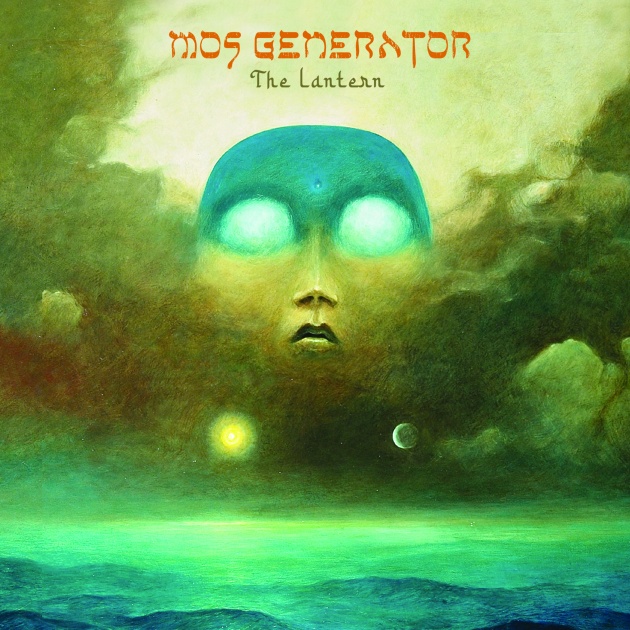 Album Tracklist:
01. Dyin' Blues
02. In The Upper Room
03. The Lantern
04. Nightwolf
05. O'Cataa
 
For More Info Visit:
www.facebook.com/MosGenerator
www.mosgenerator.bandcamp.com
www.argonautarecords.com