Spanish Epic Heavy Metallers WAR DOGS sign with Fighter Records; first single advance and release details announced!
Spanish Epic Heavy Metallers WAR DOGS have inked a deal with Fighter Records for the release of their debut album "Die by My Sword", which is set to be released on January 9th 2020 on CD and 12 "LP.
WAR DOGS were formed in Elche (Alicante/Spain) in 2015 and after completing their lineup during the following two years, they released their debut EP in 2018, being able to play alongside bands such as OMEN or ALIEN FORCE. During the first half of 2019, WAR DOGS recorded their debut full-length "Die by My Sword" at the Blackstage Studios in Alicante, being then mixed in Sweden by Olof Wikstand from ENFORCER. The song "The Shark" is a tribute to Mark Sheldon (rip) of MANILLA ROAD and also features the collaboration of the current band's vocalist Bryan Patrick.
"Die by My Sword" is an exceptional album of pure Heavy Metal where US Epic Heavy Metal influences by bands such as MANILLA ROAD, VISIGOTH, OMEN, ETERNAL CHAMPION, are mixed with classic elements of bands like IRON MAIDEN, JUDAS PRIEST or MERCYFUL FATE.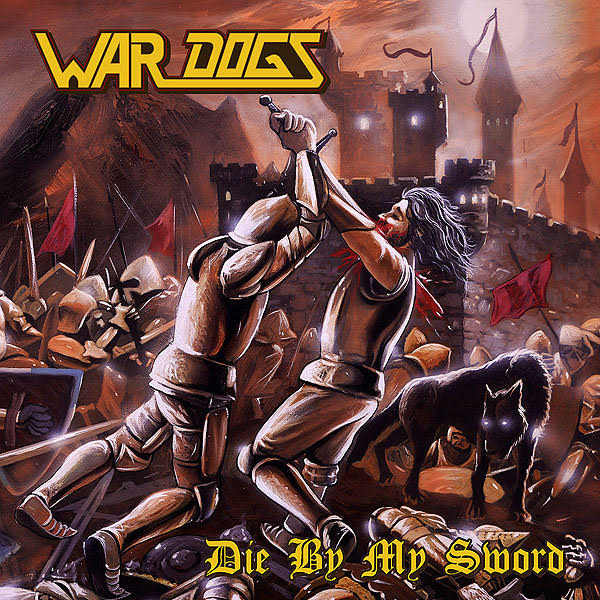 Tracklist for "Die by My Sword" is as follows:
01. Die by My Sword
02. Castle of Pain
03. Wings of Fire
04. Master of Revenge
05. Kill the Past
06. Ready to Strike
07. The Shark (ft. Bryan 'Hellroadie' Patrick)
08. The Lights are On (But Nobody's Home)
09. Gorgon Eyes
10. Wrath of Theseus