Clouds Taste Satanic join the Zach Moonshine Show for a live Q&A with fans and listeners. We talk about being an instrumental band and the reason why they do not need vocals, doom bands covering Pink Floyd, writing music and using themes, playing at festivals, lack of interest in Ghost, smoking weed, drinking PBR, and whats to come next for Clouds.
This episode features new music from Clouds Taste Satanic, Smoulder, Gravehuffer, Bewitcher, Widower, Celophys, Possessed, and The Lord Weird Slough Feg. This episode also features special requests for some classics from Ozzy, Motley Crue, Twisted Sister as well as spotlighting Necrotion, Inhuman Atrocities and Jason Aaron Wood.
1 - Ilian of Garathorm/The Sword Woman - Smoulder
2 - The Zach Moonshine Intro: Talking about 4 days vs 6
3 - Demon Face/Stalingrads Cross - Gravehuffer
4 - Savage Lands of Satan/Under the Witching Cross/Frost Moon Ritual - BEWITCHER
5 - Moonshine Bullshitting On Air: Brand New Brand New Brand New!
6 - Fornicate Upon Mass Graves - Widower
7 - Evil Eye - Clouds Taste Satanic
8 - Clouds Taste Satanic interview featuring Pagan Worship
9 - Moonshine Bullshitting On Air: Recap on the Clouds and talking about the credits of Witches.
10 - Devils II/Between Darkness & Day/They Came To Kill - Witches Of God
11 - Miasma/Faith - Ghost
12 - Olympus Mons - Jason Aaron Wood
13 - I am a Virus - Inhuman Atrocities
14 - Howls Of Iniquity - Necrotion
15 - Moonshine Bullshitting On Air: Jake E Lee On The Warpath With Malmsteen, Crue & Ozzy?
16 - Rock'n'roll Rebel/Shot In The Dark/Bark At The Moon - Ozzy Osbourne
17 - City Boy Blues/Louder Than Hell/Tonight (We Need A Lover) - Motley Crue
18 - I Believe In You/Burn In Hell/Destroyer (Live Version) - Twisted Sister
19 - The Price (Twisted Sister cover) - Jason Aaron Wood
20 - Moonshine Bullshitting On Air: Twisted Recap
21 - Prehistoric Barn - Celophys
22 - Shadowcult - Possessed
23 - Coming of Age in the Milky Way - The Lord Weird Slough Feg
Listen to the full show below:
Listen to the interview alone on YouTube below:
"As the previous albums have all found purpose and organization around certain themes, so Evil Eye dances in the inspiration of ancient magic, specifically lesser and greater magic... Having listened to it several times over now, Evil Eye feels like the doom metal answer to Disney's Fantasia..." ~ Doomed & Stoned
Instrumental Post-Doom quartet CLOUDS TASTE SATANIC is set to release their fifth album on April 30, 2019 (Walpurgis Eve). Entitled 'Evil Eye', the new record features two 20-minute songs on two sides of vinyl and is the first of two CLOUDS TASTE SATANIC records coming out this year.
The second album, 'Second Sight', features two more 20-minute songs and will be released on October 31, 2019 (Halloween). Consider 'Evil Eye' to be Part 1 of a two record set, which sees the band maintaining their "Riffs Rule All" credo, with an added dose of introspection by way of mixed tempos, spacy interludes, jazzy breaks, and epic finales. Each song is divided into three parts and explores the worlds of Lesser and Greater Magic, which were inspired by "The Theory and Practice of Satanic Magic" which is part of The Satanic Bible.

'Evil Eye' Tracklist:
Evil Eye
Pagan Worship

Lesser Magic (first track "Evil Eye") - "consists of the wile and guile obtained through various devices and contrived situations, which when utilized can create change in accordance with one's will." Greater Magic (second track "Pagan Worship" track), also known as Ritual Magic - "consists of the performance of a formal ceremony, taking place, at least in part, within the confines of an area set aside for such purposes and at a specific time."
Like its predecessor 'The Glitter of Infinite Hell', the album recordings for 'Evil Eye' were engineered and mixed by Ben Rice at Degraw Sound in Brooklyn, and mastered by Alan Douches (High On Fire, Converge, Mastodon) at West West Side Music.
The cover and inner sleeve art are original pieces by Goatess Doomwych whose work has graced numerous doom music covers and artwork posters, including albums by Dead Witches.
Post-Doom or Die…

BANDCAMP FOR ALL ORDERS:
https://cloudstastesatanic.bandcamp.com/album/evil-eye

Test Press, Vinyl LP, & CD Pre-Orders All Open Now - Album Release Date – Tues., April 30th
Check out the latest music video from Clouds Taste Satanic: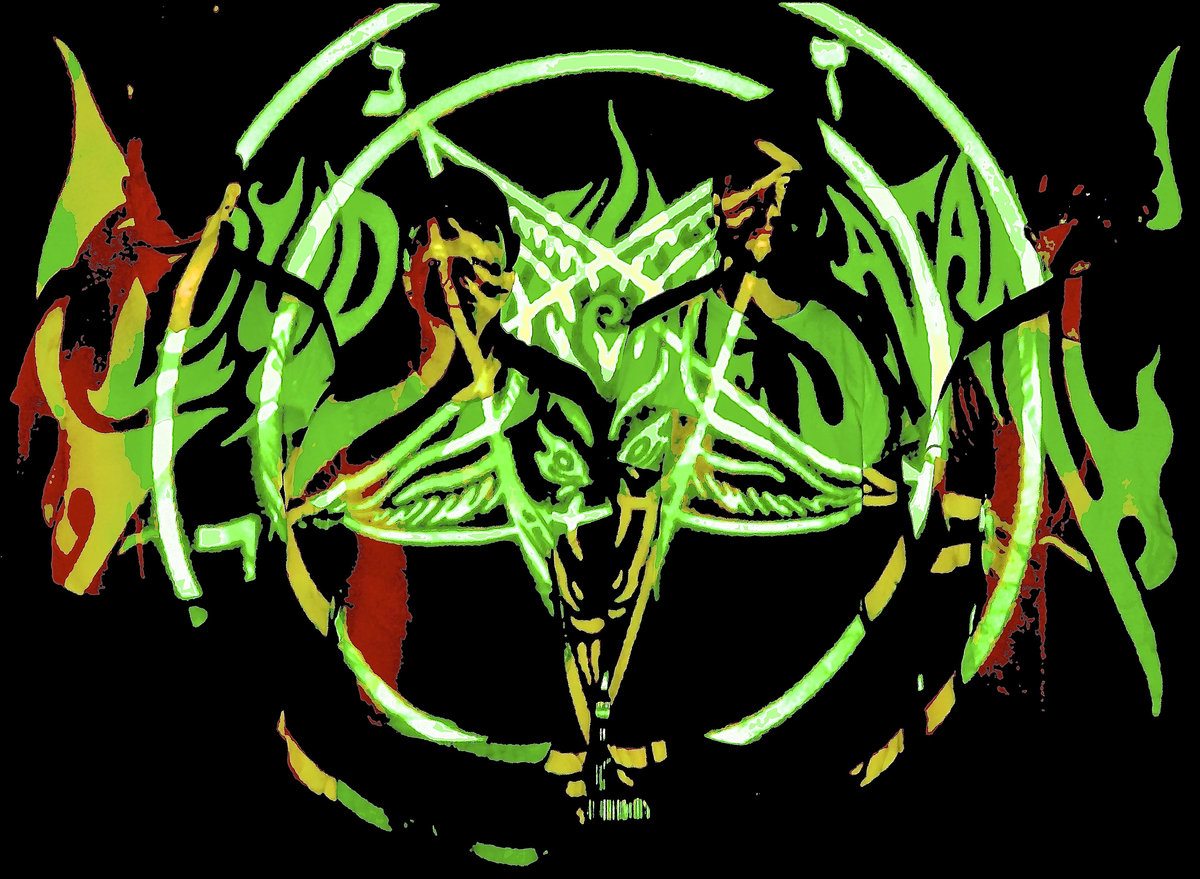 Special thanks to Mettle Media PR for sending in The Clouds Taste Satanic mp3's and Witches Of God for making this amazing record that i spin a few tracks from on this episode. Also thanks to Ghost, for giving me something to cover my torso with, while i did this show...
Get your own copy of Witches Of God here on Bandcamp: