Former W.A.S.P. Guitarist CHRIS HOLMES To Release 'Under The Influence' EP
Former W.A.S.P. guitarist Chris Holmes is putting the finishing touches on a new EP, "Under The Influence" , to be released in December. A new full-length album will follow a year later.
"If you like the first W.A.S.P. album, you'll like this record, kind of, 'cause it's raw," Holmes told Duke TV in a new interview (see video below). "It's just mainly guitar stuff. It's not over-produced. I didn't add anything in it; I just did some good rock and roll music."
Asked how his new music is a progression from his last album, "Shitting Bricks" , which was released in 2015 via M & O Music , Chris said: "I'm three, four years older. [ Laughs ] I've learned a lot about singing lately and putting words together and stuff like that; I've got more experience now."
According to Holmes , the lyrics to his songs are "just things that I've done in the past." He singled out one track, "The Devil Made Me Do It" , saying that "it's about drinking and driving. It's saying 'the devil made me do it.' It's about reality. It's not about the cosmos."
"Under The Influence" was recorded in Cannes, France, where Holmes has lived since 2014.
"I just got tired of all the crap in America," Chris told Duke TV . "I like playing here [in Europe]. One thing is, in four years I haven't been arrested by a cop; I haven't been bothered by a cop. It's beautiful here. I hear people telling me the cops are bad here. I haven't been bothered once. In L.A., I've got [cops] looking up my ass every time. I hated it; I got tired of it. I'd probably be in jail now in L.A. for some stupid thing that they're always doing. But anyway, I don't think rock music does that good there anymore — except for the big groups like IRON MAIDEN and stuff. For somebody like me, starting out, it'd probably be really hard. Half the clubs are closed down in L.A.; there's not that many places to play there anymore."
Holmes joined W.A.S.P. in 1982 and remained with the group until 1990. In 1996, Holmes rejoined W.A.S.P. and stayed with the band until 2001. Holmes has not played with W.A.S.P. since.
Holmes in 2013 released a solo album called "Nothing To Lose" . Chris composed, performed, and produced the music and vocals, and teamed up with former MOTÖRHEAD drummer Phil "Philthy Animal" Taylor to perform on and engineer the effort.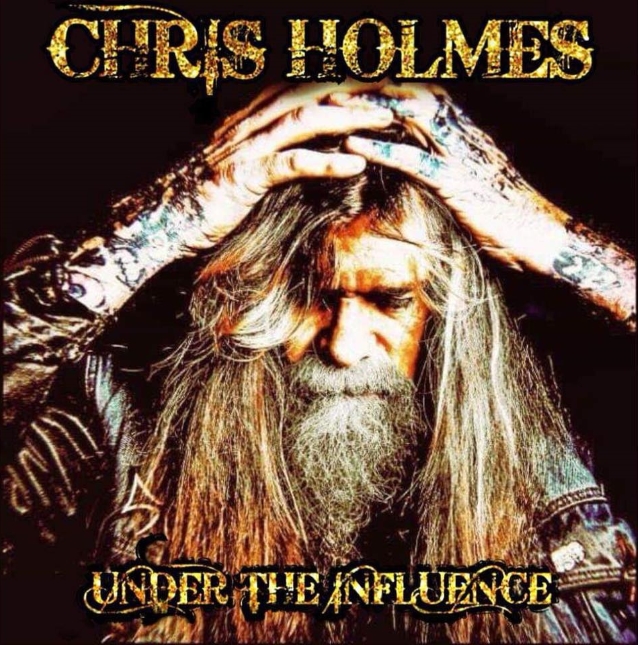 Via Blabbermouth