Metallica fans are crazy. They can do anything.
This is one such example. Recently Metallica frontman James Hetfield published a story on their official Instagram page.
As shown below, legend Hetfield is surprised and stunned to see a crazy Metallica fan with an insane tattoo on his body.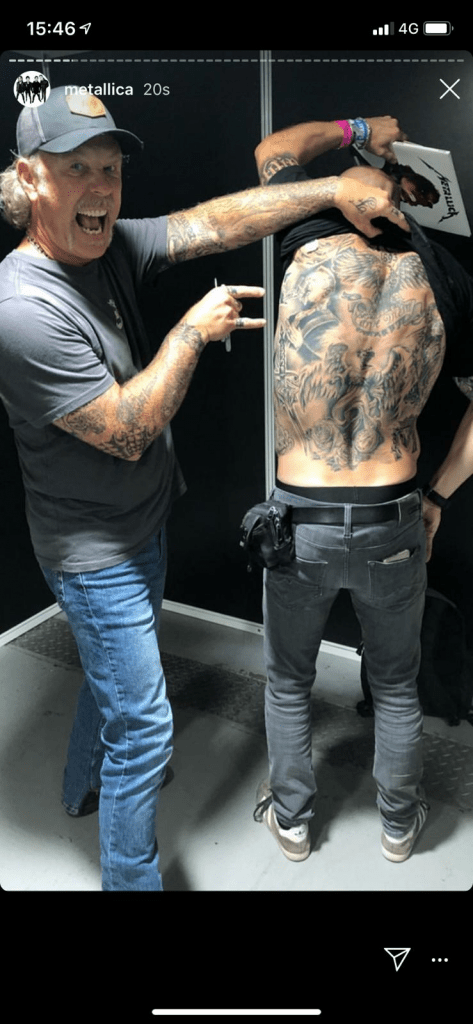 Earlier Iconic Rock music photographer Ross Halfin posted an unseen photo of James Hetfield on his official Instagram page and celebrated Metallica's Warsaw event this week.
"As Metallica is back in Warsaw this week, here's one from when I photographed them in 2012 at Lotnisko Bemowo. #rosshalfin#metallica #warsaw"