Evilon - A Warriors Way - Reviewed By hellfire-magazin Check it out here https://www.hellfire-magazin.de/evilon-a-warriors-way/
My Hellfire Quick 5 interview with Kenneth Evstrand now more than two years ago was my first contact with Evilon, a band I hitherto unknown, which was founded in 2015 by Kenneth Evstrand and Jonny Sjödin. It started in 2017 with an EP (Shores Of Evilon), which was followed by the first long player (Leviathan) in 2018.
I'm all the more looking forward to "A Warriors Way", album number two with eleven tracks. For me, it has increased powerfully in strength and I have just come through the way of the warrior with every single song. The Vikings' marches with their battles and victory celebrations are breathed into a lot of life. Orchestral dramatic sounds right to the start and then this change from rough growls to clear sounds, that concise riffing and this drumming underline the respective scenery and form the musical screenplay for me. Just even more folkloristic melodic breathed on the change to harder blacker sounds. I like this style and I am always surprised.
For me in all, a wonderful varied album and again one of these, where not a song is not disliked. "Blot to The Skies" as the penultimate track hits again really and motivated to press the start button again before the album with "Valkyria" finds its crowning conclusion. The cover, which opens up a new perspective for each song and thus almost seems alive.
9 out of 10 Hellfire Points 
Release Date: September 8th, 2023
FFO: Amon Amarth, Ensiferum & Amorphis  
Location: Sweden
Evilon is a Swedish Folk Metal band that started in 2015. The band has released an EP in 2017, a album in 2018 and is releasing a new album in 2023 on 8 of September. The band has released three singles from the upcoming album. 
Check out this video and subscribe!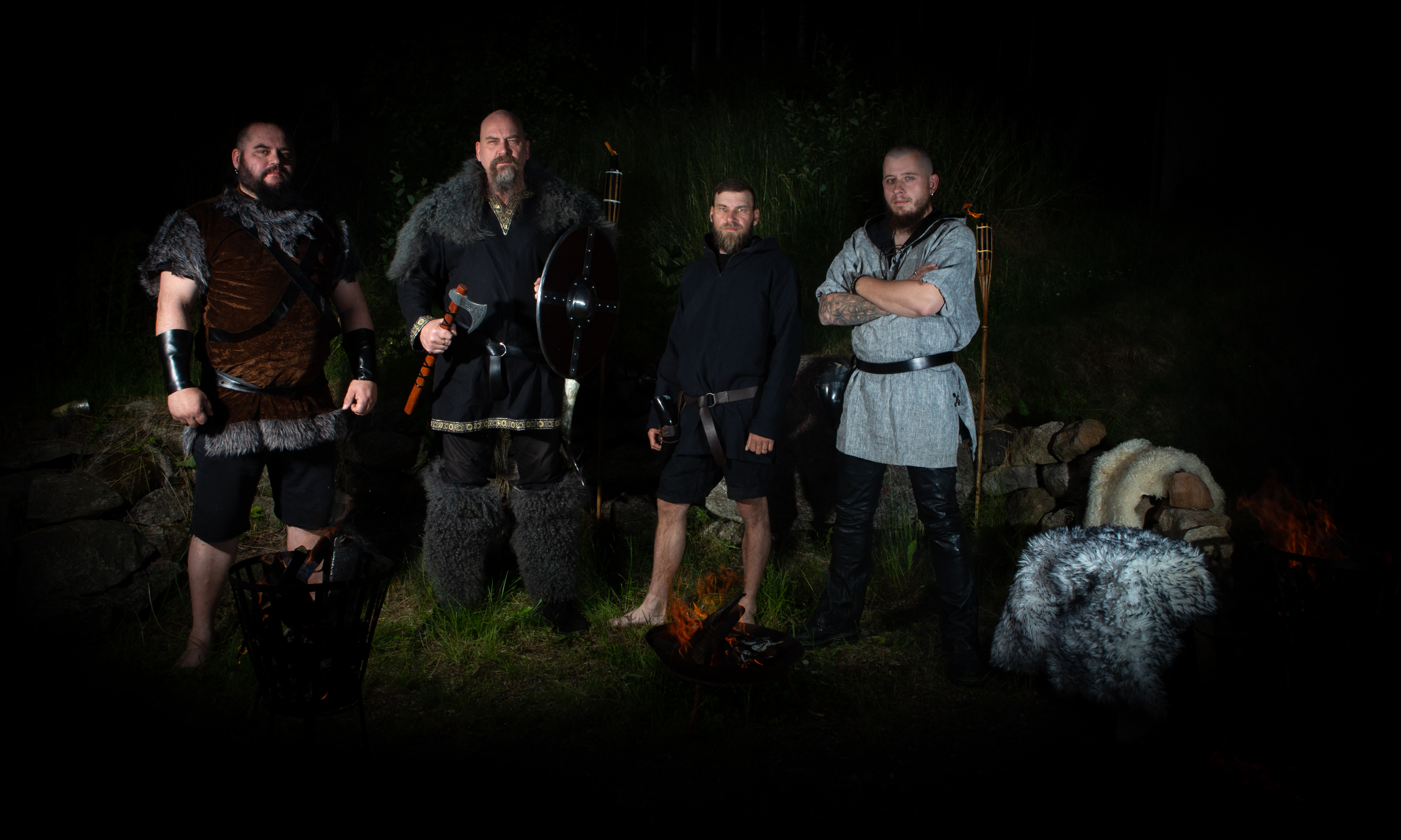 Follow the band at these links:
https://www.facebook.com/Evilon
https://www.tiktok.com/@evilonofficial
https://www.instagram.com/evilon_official/
https://www.youtube.com/@evilonofficial
https://open.spotify.com/artist/67rD9VXKbjnsZZxf5rZPMx