Dutch Female-Fronted Symphonic Metal Sensation Beyond God Signs With Wormholedeath!
Dutch Female-Fronted Symphonic Metal Sensation Beyond God Signs With Wormholedeath !
Get ready for a thrilling symphonic metal journey as the talented female-fronted band Beyond God sets its sights on a remarkable musical horizon. This Dutch sensation has signed a deal with Wormholedeath for their highly anticipated album "The Great Divide", slated for release on December 8, 2023.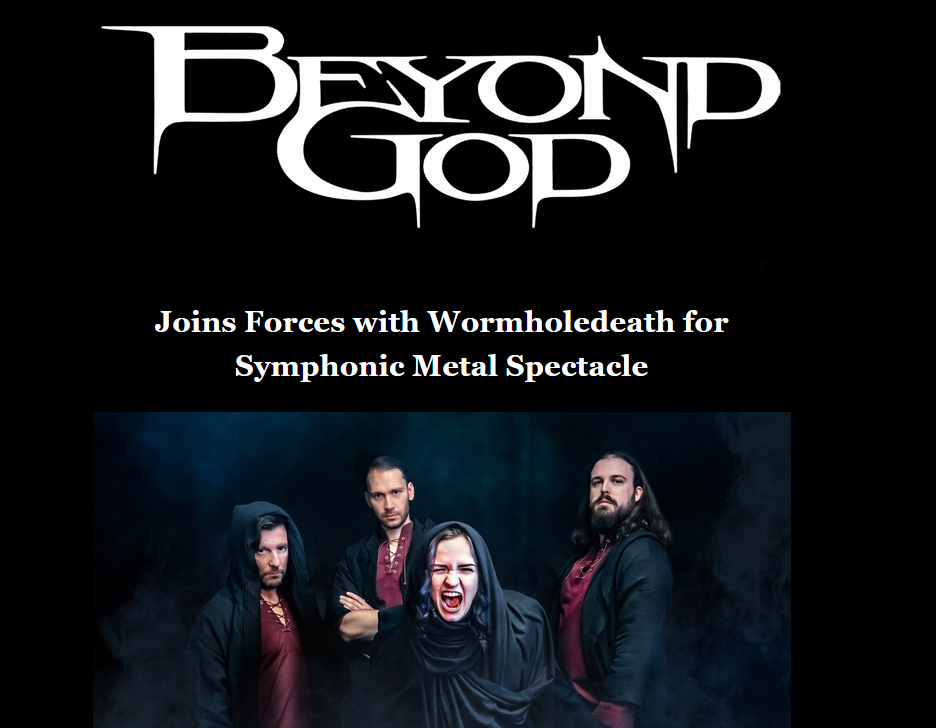 Release Date: December 8, 2023
FFO: Epica, After Forever, ReVamp
Location: Helmond, The Netherlands
https://distrokid.com/hyperfollow/beyondgod/aphantasia
Beyond God is a female-fronted symphonic metal band from the Netherlands. Their music incorporates elements from heavy metal as well as classical and symphonic music. Heavy guitars, bass and drums are combined with symphonic strings, brass ensembles and beautiful vocals to create dark, atmospheric compositions. Beyond God as you experience it right now has Meryl Foreman on vocals, Mariusz Krawitowski on guitars, Dennis Winkel on bass and founder Ferry Guns on drums/piano/orchestrations. In 2016 they released their first full-length album called 'A Moment Of Black' and toured successfully in multiple countries, gaining fans all over the world.  Since the release of the debut album, the journey of the second began. They wanted to grow in their sound, making it more modern metal with aggressive riffs and a dynamic rhythm section. This all combined with the atmospheric, dark orchestral vibe and melodic vocal lines that characterize Beyond God, results in an amazing sound. On the 9th of November 2017, the second album called 'Dying To Feel Alive' was released! Many positive reviews, shows and a European tour followed! For 2019 they embarked on a journey for a new special release... an acoustic album! This album took a look back at many songs from the first two albums and more. Beyond God is releasing their third full-length metal album on Dec. 8th,  2023, which will elevate their music and give you even more metal! Be prepared!
Check them out on YouTube!
Follow them on Spotify and add them to your playlists!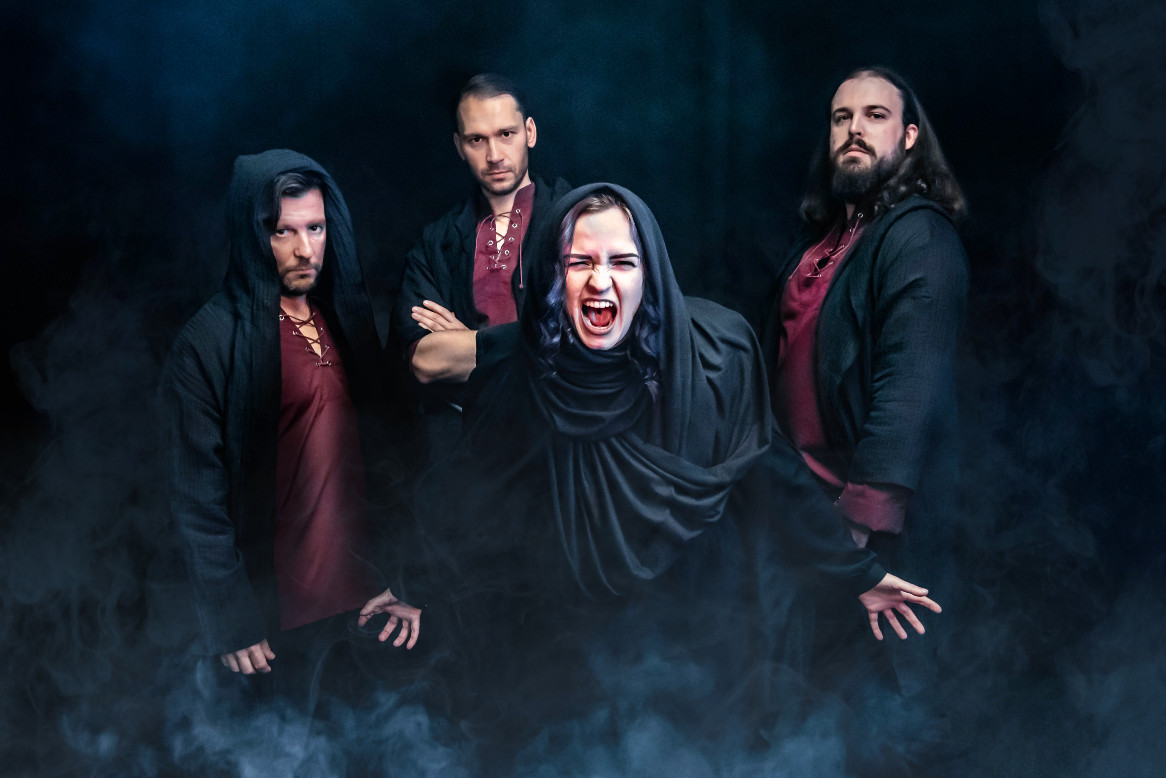 Follow the band at these links:
https://linktr.ee/beyondgodnl
http://beyondgod.nl/
https://open.spotify.com/artist/6HlyqqJdqPTB8qzYttWbo0
https://www.youtube.com/@beyondgodofficial
https://www.facebook.com/beyondgodmusic
https://www.instagram.com/beyondgodofficial/